While preparing for university applications and alumni interviews, I wanted to find out more about what the schools I applied to were really like. Now that I have attended Princeton for a semester, I hope I can share with you some of the things you may want to look out for in your research as well as some resources you can use to learn about student life.
Obviously, your first stop should be either the University website or the admission website.
Image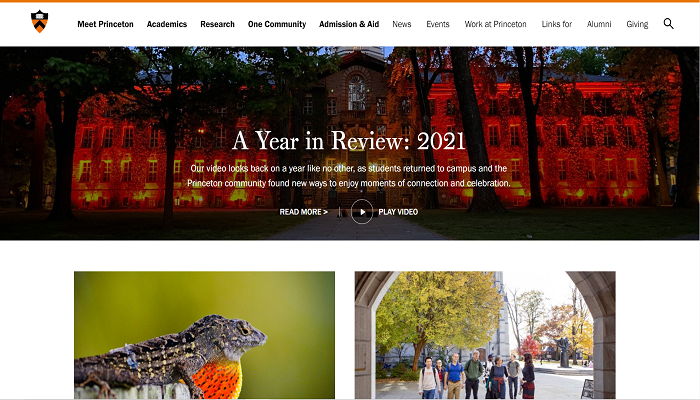 Here, you can browse the tabs that catch your attention and allow interesting links to lead you on a trail. For example, I noted the concentrations (majors) and certificates (minors) that interested me, perused the research interests of professors in the molecular biology department and checked out the social media pages of extracurricular activities and student groups such as Triple 8 Dance Company (where you can now find an introduction of me!) and Manna Christian Fellowship. At the time, I got so excited that I noted down 25 activities I would be interested in participating in. As a vegan, I also looked for more information on the dining halls and found this guide written by the Greening Dining Club to be a wealth of information. We also have a student blog on being a vegan at Princeton.
Image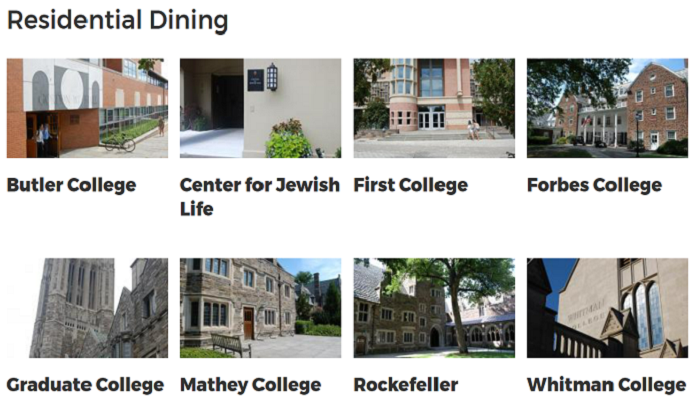 To learn more about the astounding breadth of past, current, and new classes, head to the Office of the Registrar. It was here that I first found MOL460: Diseases in Children: Causes, Costs, and Choices in January 2020, and I still can't wait for the opportunity to take this class in the future.
Image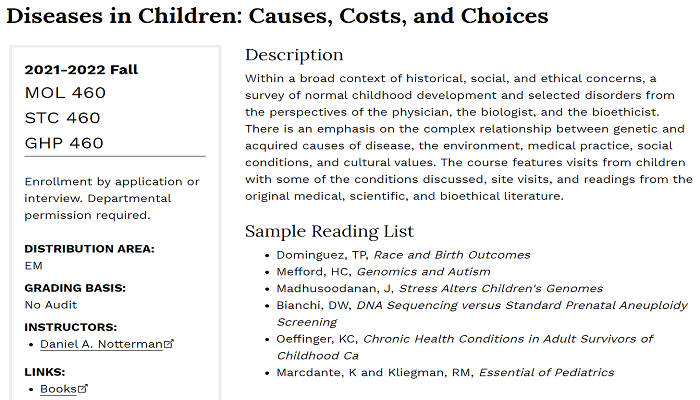 Another useful resource is what you've already found: the admissions blog! The blogs provided me with stories that put color and faces to the information on the website. There are also 13 current students who are more than happy to answer any questions you may have, whether you are a prospective student, an anxious or curious applicant, or a deferred or admitted student. Please don't be afraid to reach out by email! I wish I did when I was in your shoes, even if just to hear more about what college life is like.
Princeton also has an incredible student-run daily newspaper, the Daily Princetonian, also referred to as the 'Prince', where you can get an inside scoop on what is happening in the Princeton community. I turn to the 'Prince' for University news, opinions on current topics, and funny cartoons. In true New York Times-style, the 'Prince' also features a crossword, podcasts, photos, and videos.
For some more insider information, you can head to YouTube to see the beautiful buildings, numerous libraries, and various styles of dorms, as well as hear more about classes and what students do for fun. The University also makes a Year in Review - this year's features the bonfire we had in celebration of the football team beating both Yale and Harvard - and provides more information on our Nobel Prize winners.
Don't hesitate to chat with friends, family, and your high school counselor about your college plans - you might be surprised to find they have a friend who attended Princeton and would be more than happy to speak with you about their experience. I also learned a lot from asking my alumna interviewer about her time here.
Finally, you can take advantage of social networks such as LinkedIn and Facebook to find people in your area affiliated with the University or message someone who studied in a field that interests you.
Happy researching!