There is endless food on Princeton's campus: late meal, Nassau Street, study breaks and free food from events. However, you're likely to eat most of your meals in the residential college dining halls. Check out my guide to dining on campus.  
Forbes (my residential college–go Forbesians!)
Environment: Forbes's dining hall is quiet for breakfast and lunch, great for studying or doing homework. Since Forbes is the furthest residential college from most classes and activities (a bit of an exaggeration – my longest walk is only 15 minutes), the dining hall is never that crowded during the day when students are out and about. On a nice day, you get plenty of sunshine in the dining hall, and when it's warm out, you can eat outside with a view of the golf course in Forbes' "backyard."   
Best Known For: "Sunday Brunch" (with a huge chocolate fountain!), special dinners for Valentine's Day, Mardi Gras, Thanksgiving and other holidays). It's the only dining hall that offers omelets during lunch, and you can order a quesadilla anytime at the grill
Best Food: Paella, tortellini, potato bar (all kinds of potato), avocado bar (all types of avocado pairings), waffle cones with fresh fruit & whipped cream at Forbes Flexitarian Night
So Underrated: Saturday's brunch (with breakfast quesadillas & açaí bowls)
Image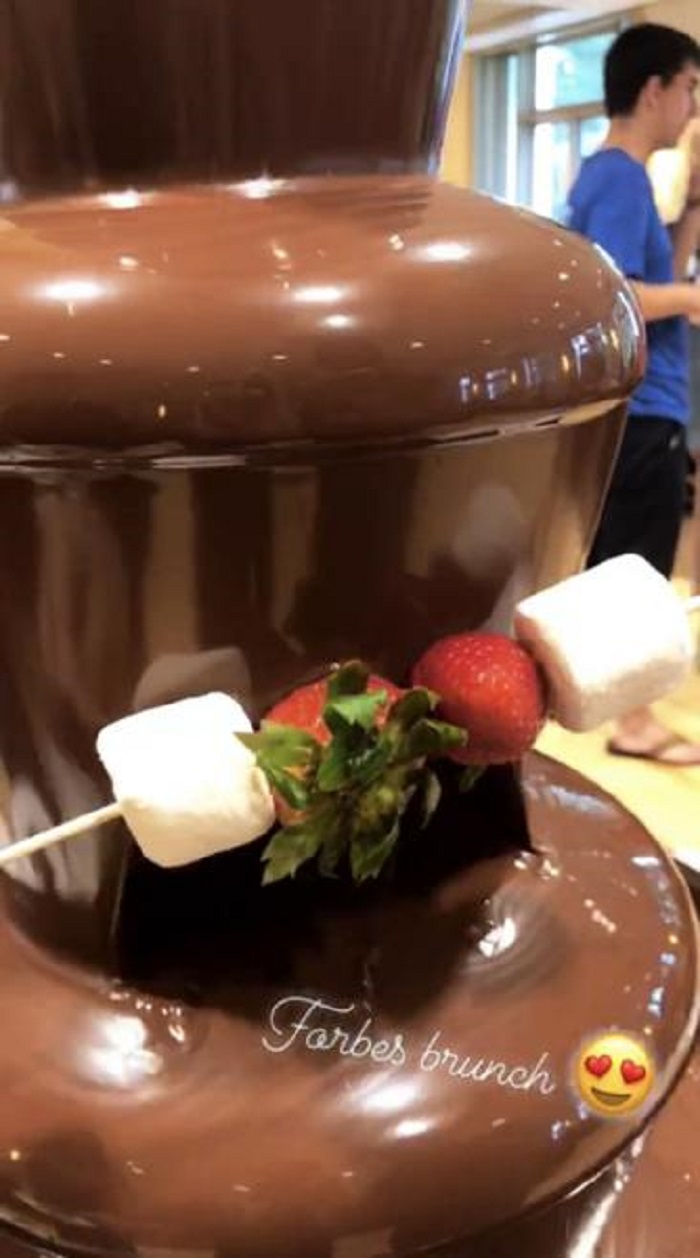 Image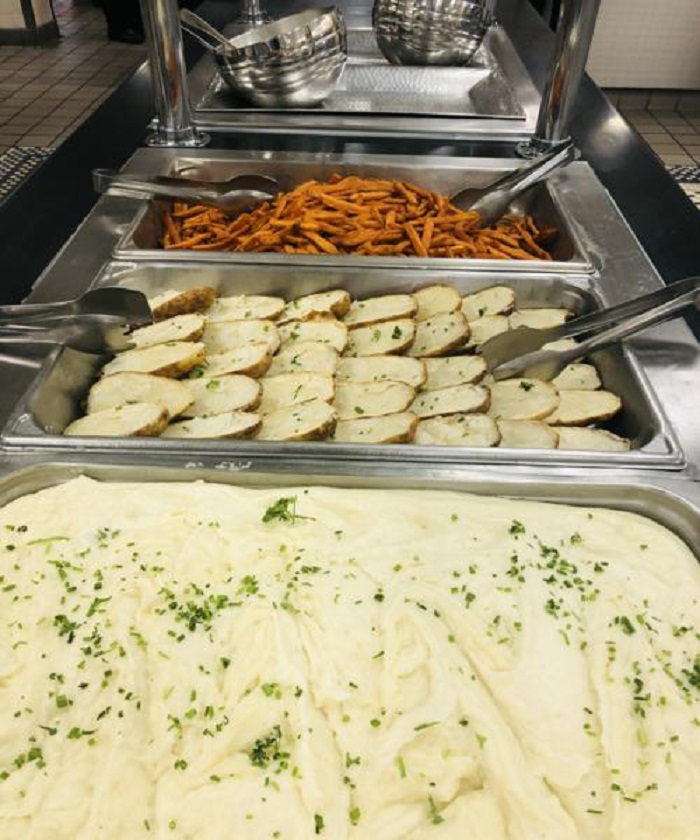 Image
Environment: A common place to meet friends for lunch or dinner because of its close proximity to Firestone Library and several academic buildings. The dining hall is so big that even when a lot of people are there, it still doesn't feel overwhelming. There are two connected seating areas in this dining hall, one on Rocky's side and the other in Mathey. If your parents ever visit, take them to this dining hall and they'll surely be impressed with the Harry Potter/castle-like structure.
Best Known For: Only dining hall with fried chicken sandwiches offered daily, grilled cheese trio, and two cheese options for omelets – cheddar & mozzarella (most just have cheddar)   
Best Food: Creative quesadillas (apple, brie & arugula is my fave!), chicken nugget bar, shell mac & cheese
So Underrated: RoMa's house chicken soup
Environment: The name "WuCox" comes from the seating areas in Wu Hall (Butler) and Wilcox Hall (Wilson), which are connected by one dining hall like RoMa. WuCox has the most booths out of all our dining halls. Many student groups meet here because there are booths available for even large groups. WuCox is in a prime location close to the biology and math departments, as well as Frist, our student center. 
Best Known For: "Beans, Greens & Grains" station offered for lunch and dinner (a pasta and ramen bar: choose your sauce, pasta – ramen or penne, and add chicken and veggies), breakfast 
Best Food: WuCox breakfast muffins, corn bread, perogies, southern fried chicken
So Underrated: pesto ravioli 
Image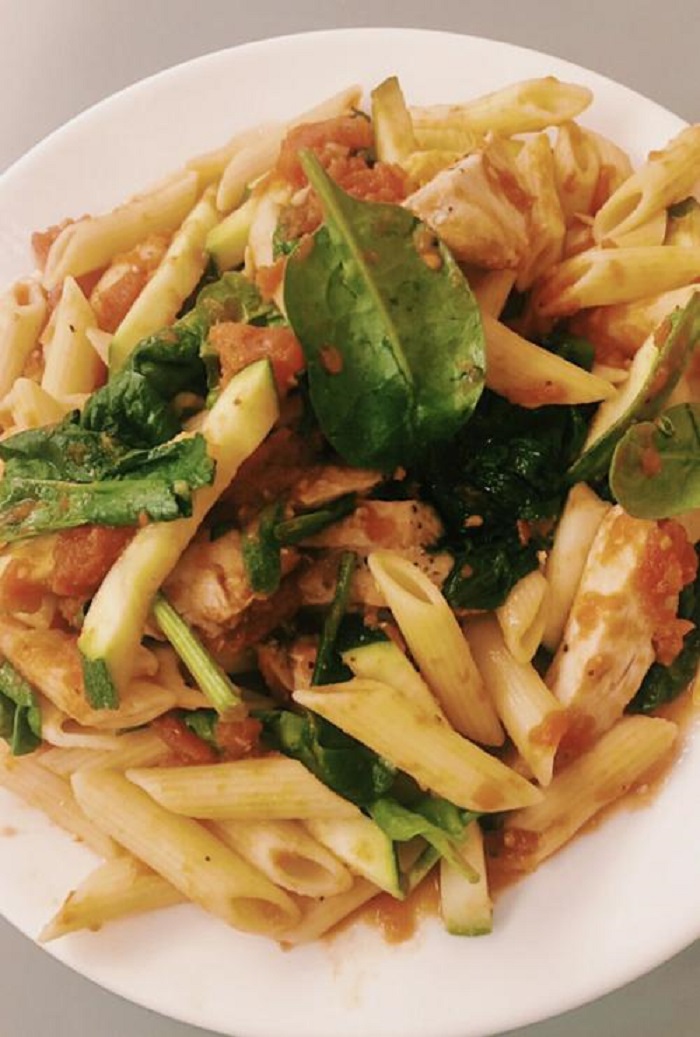 Environment: Much like RoMa, this dining hall is quite a sight with its beautiful architecture. Whitman is made up of mostly long tables and a few booths in the back. The dining hall also has one of the best private dining rooms for teams, clubs or language tables. Lunch gets very popular on certain days (such as chicken pot pie day), and dinner always draws a crowd. You can never go wrong with Whitman because there's so many options to choose from. 
Best Known For: Amazing salad bar, specialty bars (ramen, mac & cheese, burritos), Whitman lunch 
Best Food: Naan bread, orzo pasta salad, pizza & garlic knots, sautéed veggies
So Underrated: Spinach artichoke hummus
Students can go to any residential college dining hall – not just their own. They can also eat at the Center for Jewish Life (CJL), which houses our kosher dining hall on campus. I typically eat breakfast at Forbes, lunch at Whitman and dinner at RoMa or WuCox. If you're considering Princeton as your new home, hopefully this guide gave you a sneak peek into what eating in the dining halls is like.