Having spent five years as a Princeton undergrad (I took a gap year during the pandemic), I consider myself somewhat of an expert on where to grab a quick bite or cup of coffee. Please enjoy my list of favorites!
Coffee Spots
Sakrid Coffee Roasters
Located just across from Rocky College at 20 Nassau Street, Sakrid is a popular place for students to study or meet up for a great coffee. Its nitro cold brew on draft is especially excellent, as are its cinnamon lattes!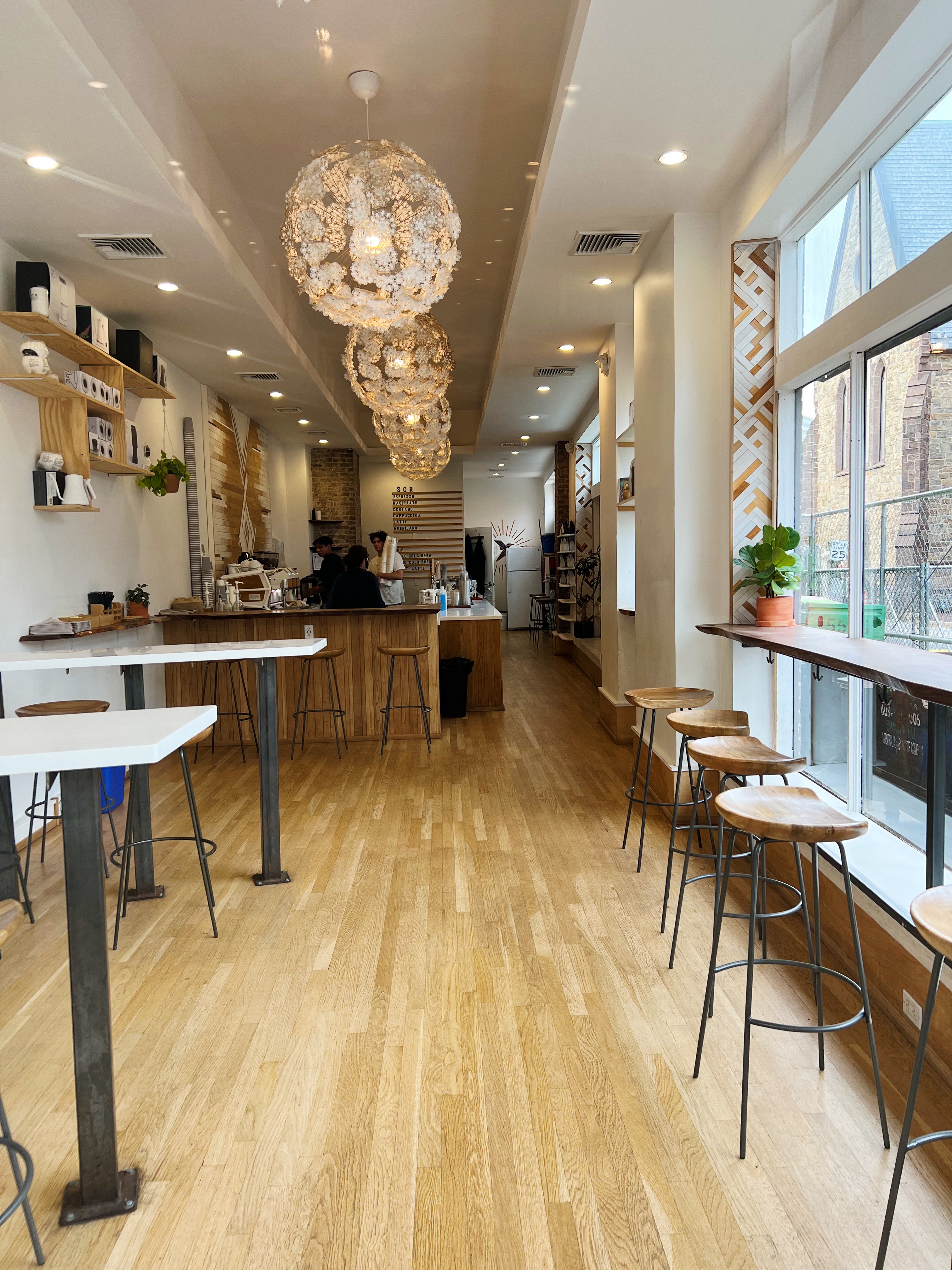 Rojos Roastery
Rojos is a small-batch, artisan coffee shop located in Palmer Square. It is devoted to maintaining relationships with independent producers, encouraging sustainable, smaller farming practices. Although it has limited seating space, its coffee is fantastic!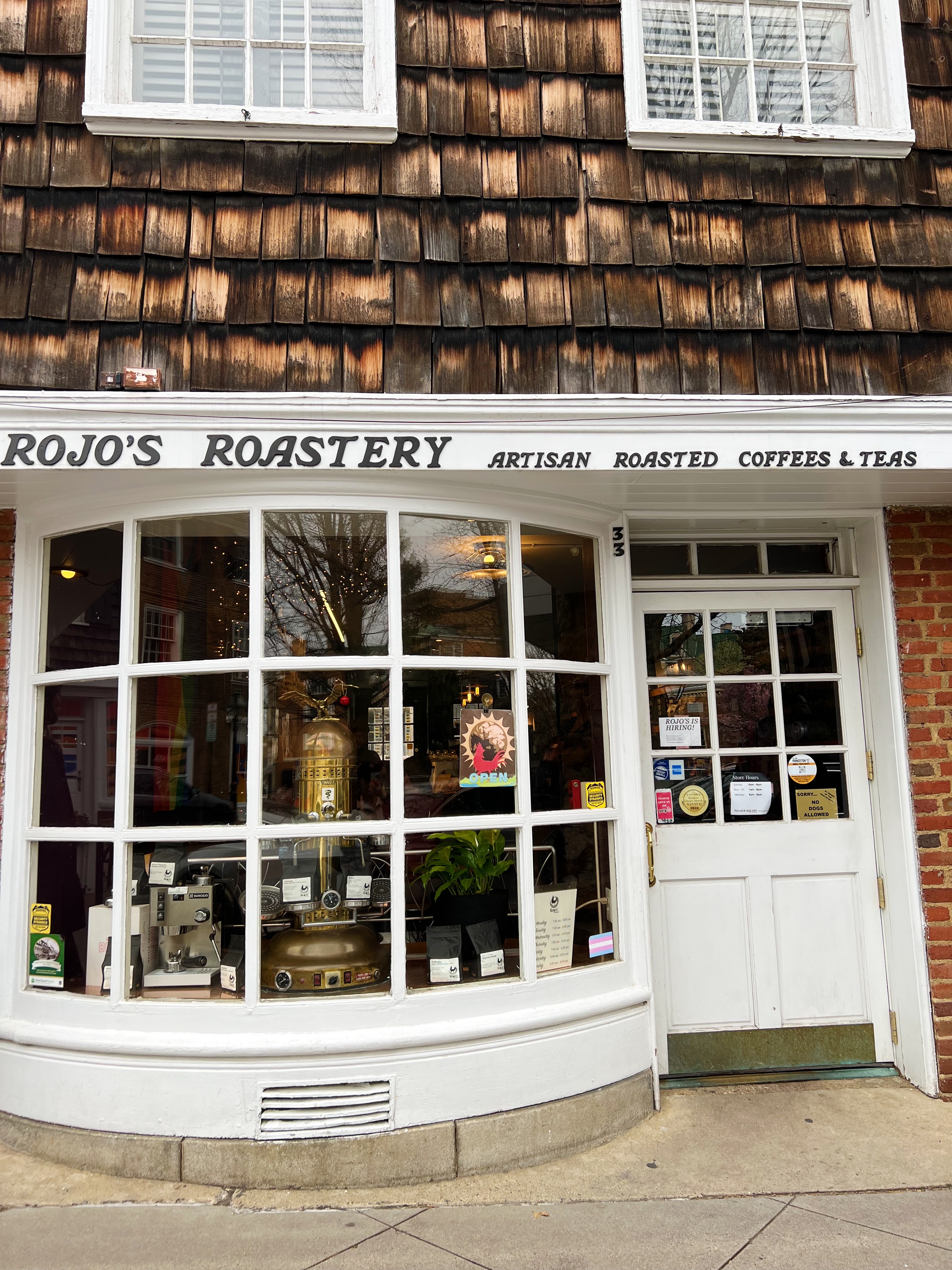 Coffee Club: New College West (pictured) and Prospect Avenue
The Coffee Club has two locations on campus: one in Campus Club on Prospect Avenue, and a second in New College West. With the goal of providing an inclusive space and excellent drinks, Coffee Club is run by students; baristas are often classmates and friends!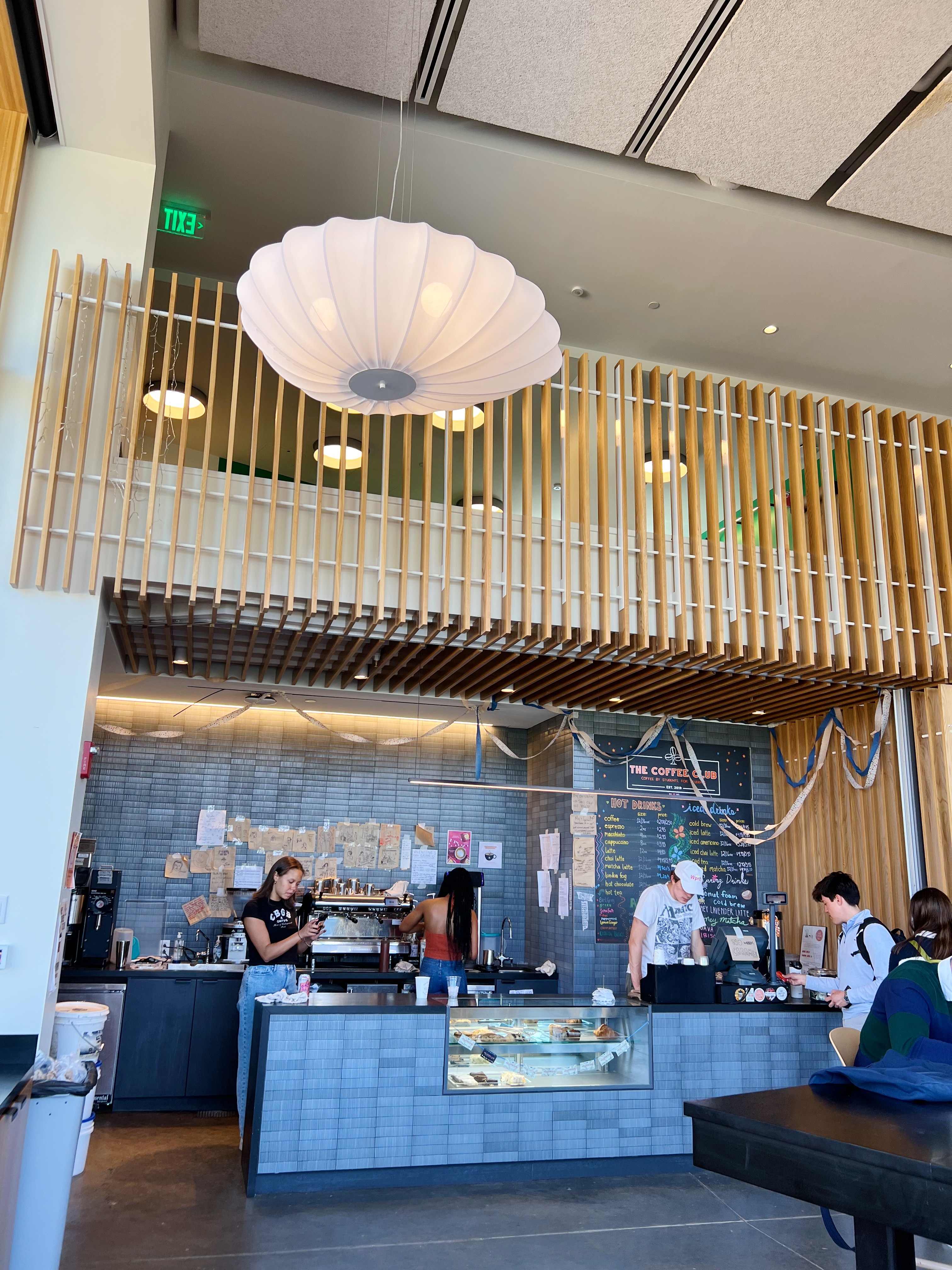 Small World
Small World is a very popular coffee shop on Witherspoon Street, and many students would recommend it above all other coffee places in town as quintessentially Princeton (t-shirts and stickers are commonly spotted on campus). With lots of seating, it is a great place to meet friends and professors.
Starbucks
Less exciting but definitely worth mentioning is the Starbucks located on Nassau Street just opposite FitzRandolph Gate, the official entrance onto Princeton's upper campus. Always a convenient option for a caffeine boost or a treat!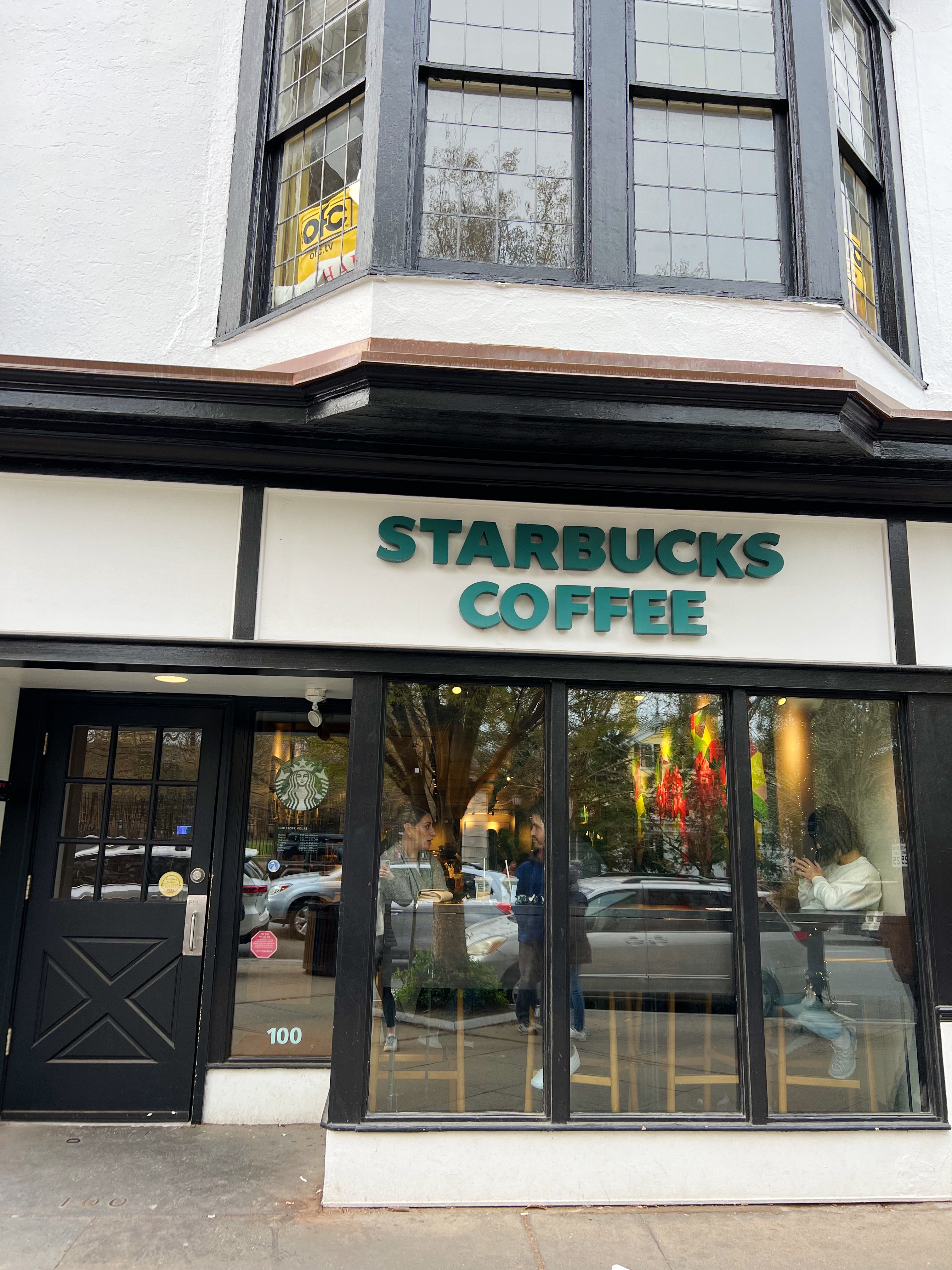 TAKEOUT IN TOWN
Olives
Takeout food market that features breakfast sandwiches, hot premade specials, salads, all kinds of sandwiches and wraps, bakery items, and snacks.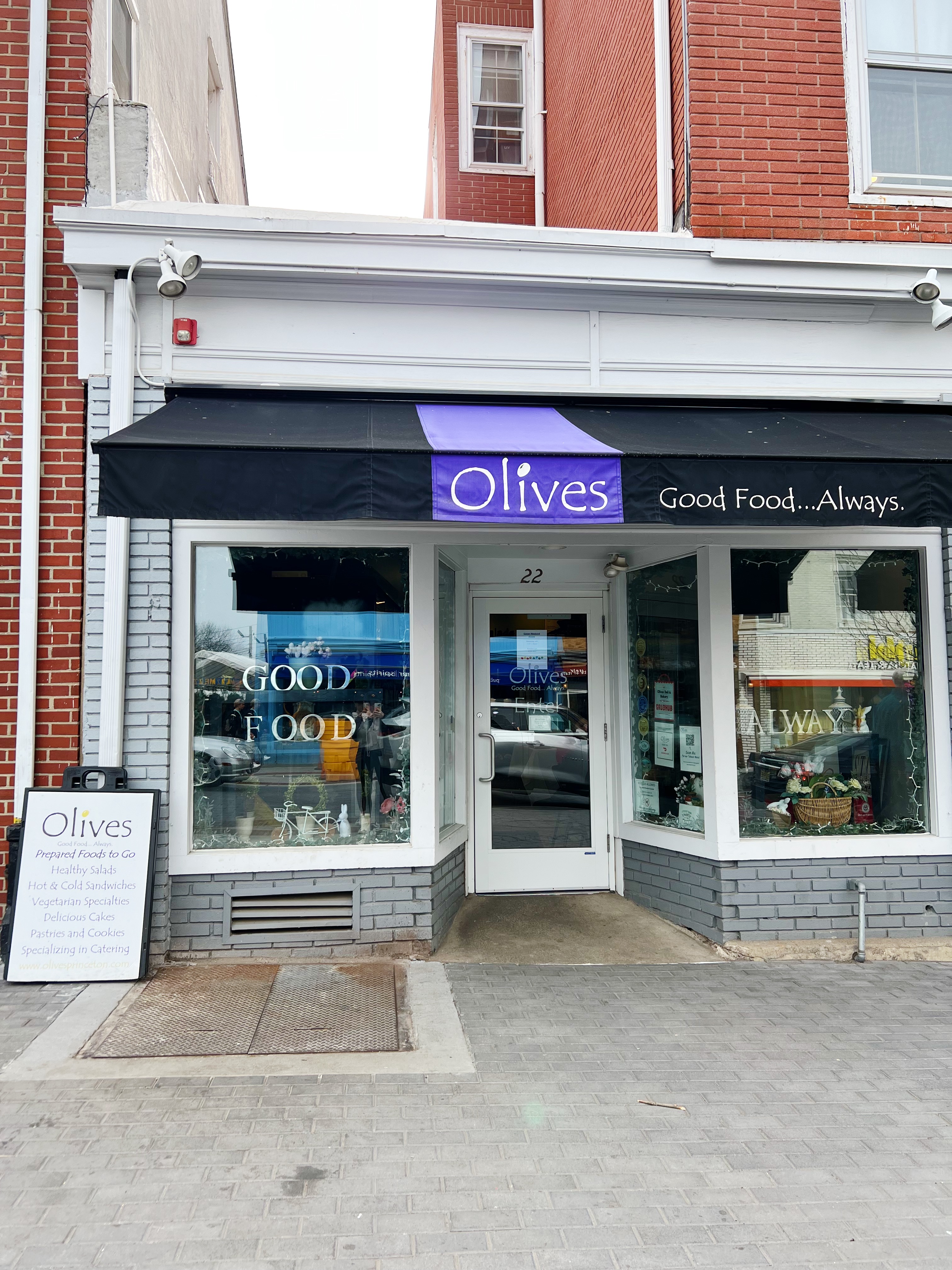 Jules
Great thin-crust, organize pizza with various toppings and gluten free options.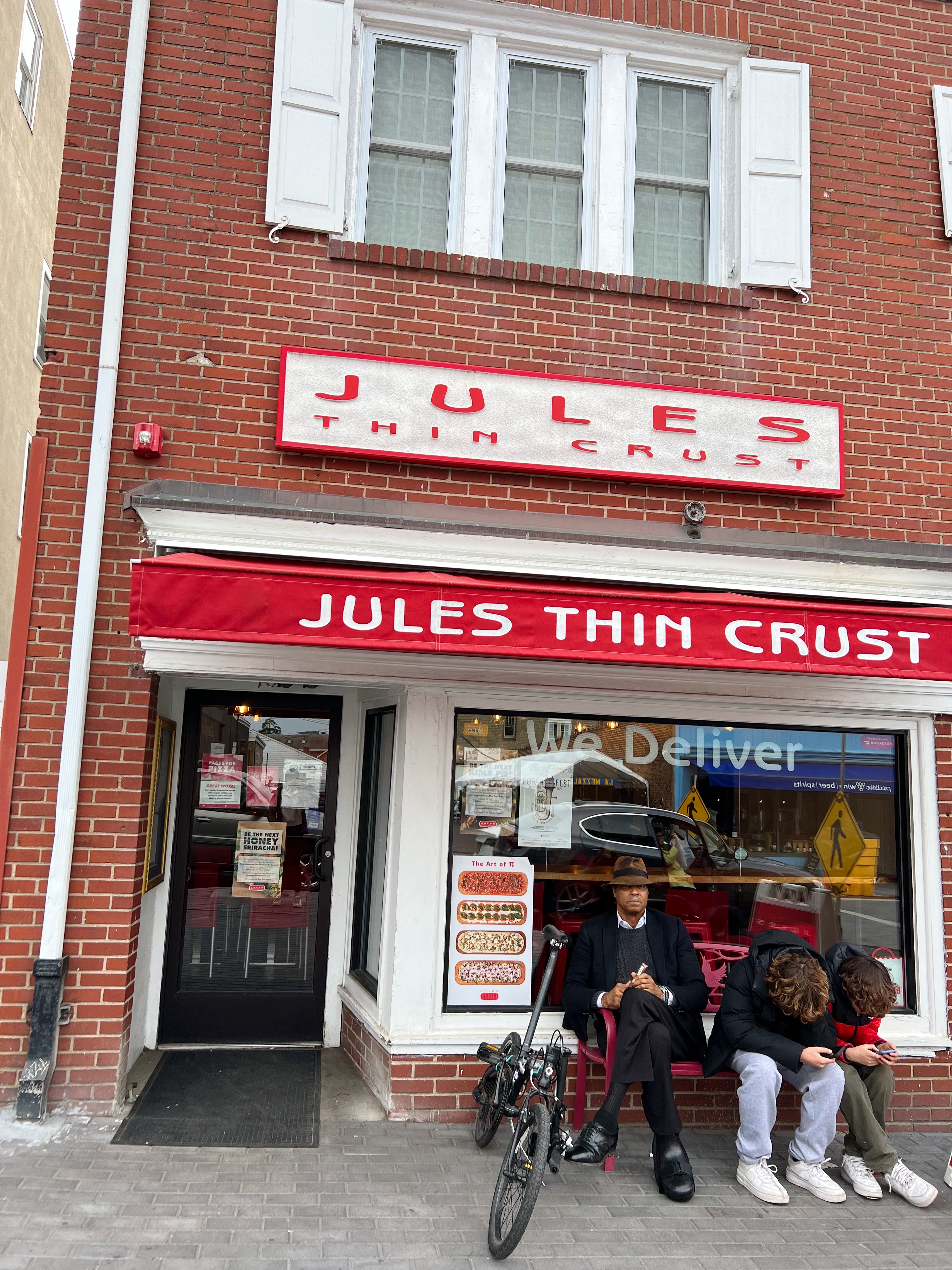 Princeton Soup and Sandwich
Underrated takeout–outstanding soup and sandwiches!!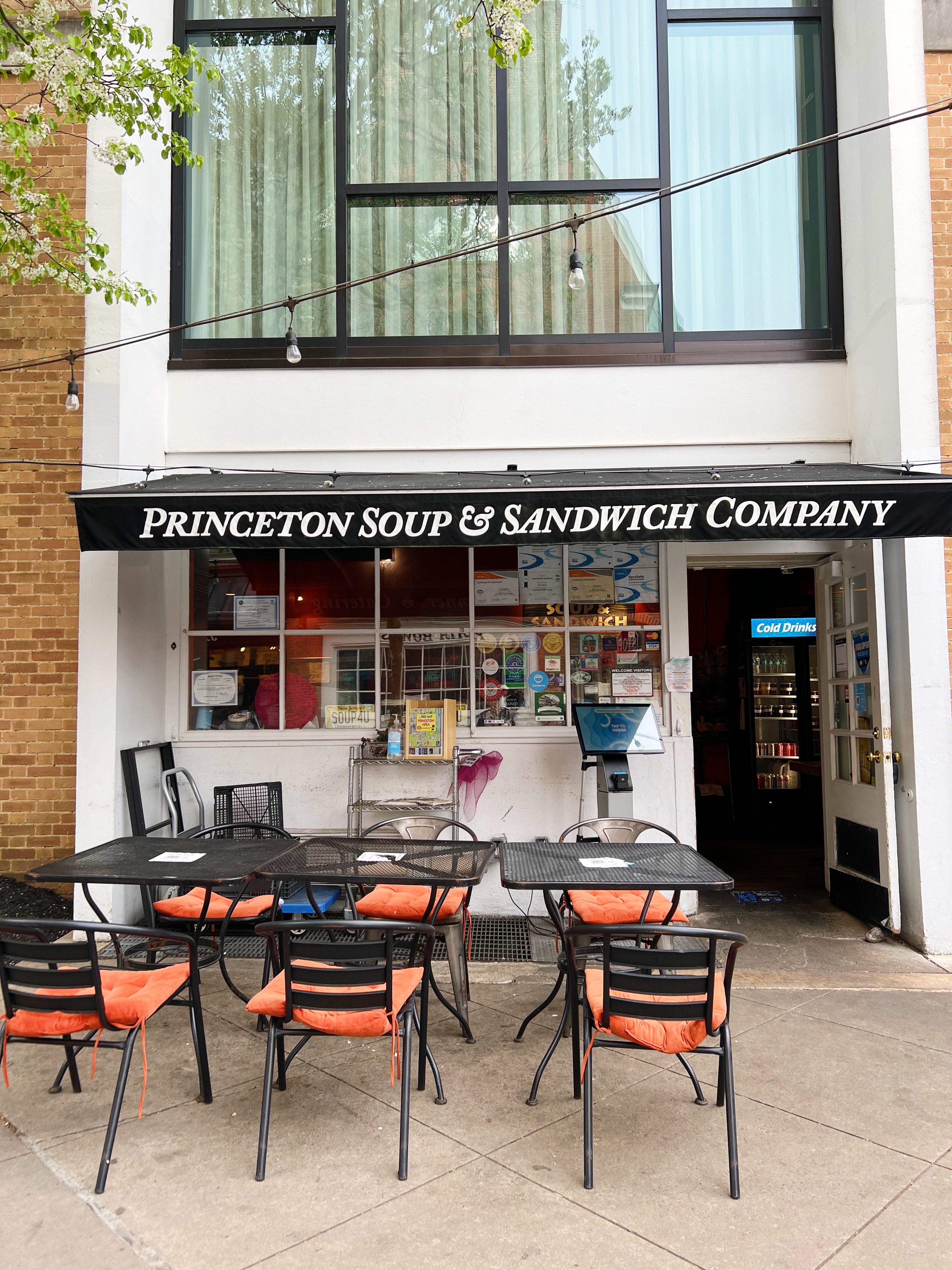 Playa Bowls
Morning booster or afternoon treat–bowls and smoothies of all kinds.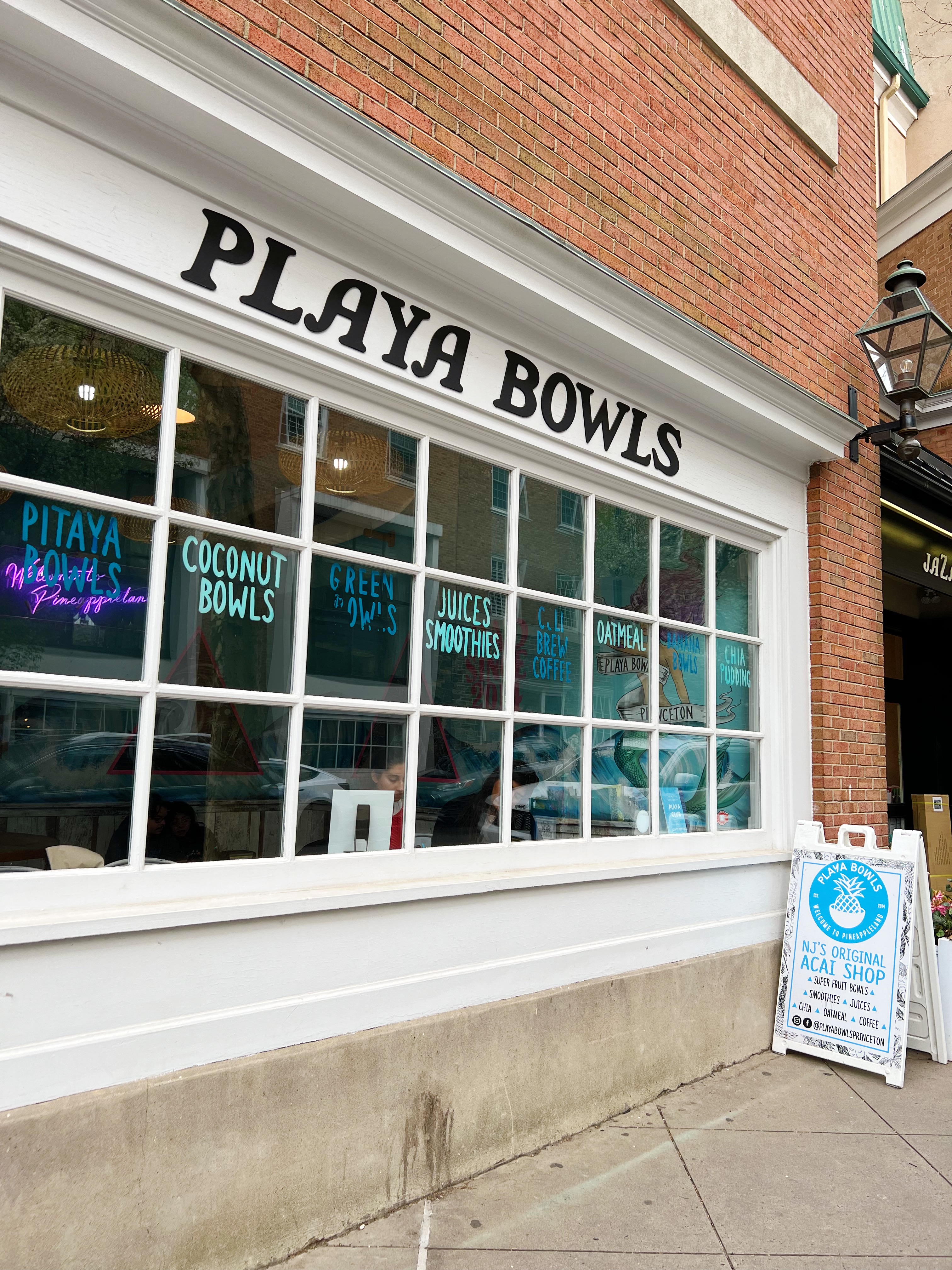 Maruichi Japanese Market
Opened March 2023, Japanese market and deli with great sushi takeout, produce, and specialty items.