While the most prominent eating option for upperclassmen is to join an eating club, almost a third of upperclassmen don't join one. They either choose to continue with the dining hall meal plans, go "Independent" (which means that they haven't signed any dining contract, and either purchase meals or cook their own food), or join one of Princeton's co-ops. Last year, Libby talked of her experiences in the Brown co-op, and this year I decided to join the vegetarian co-op 2 Dickinson, known affectionately in Princeton as 2D, and this has already become one of my favorite spaces on campus.
Image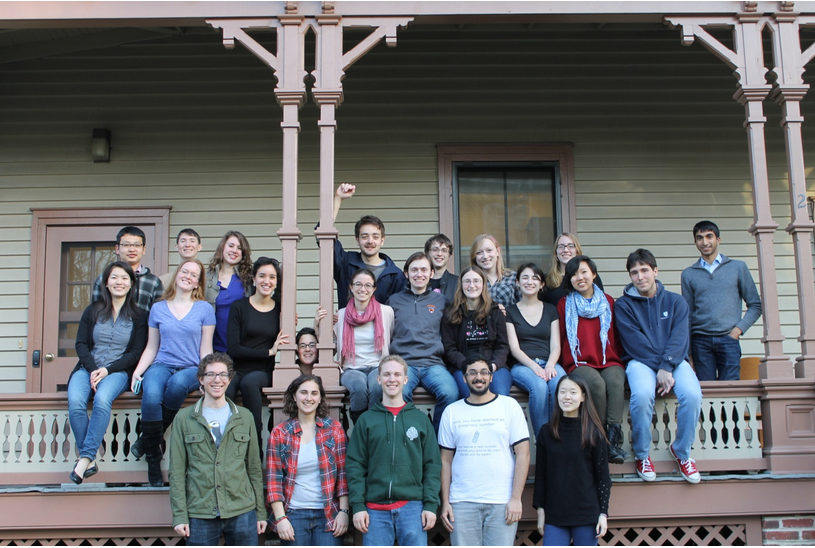 The idea of the 2D co-op is simple. We are a group of 48 Princeton students (members of 2D are also known as Artichokes or 2Denizens), which includes undergraduates and graduate students from all years. The University has given us a house on campus, which has a huge kitchen and some rooms where some of our members live. We take turns cooking meals every week for all the members (for example, I cook Thursday dinner with four other people), and also share chores around the house. Chore designations include the Minister of Spice, the Baker of Tasties and mine: Maker of Hummus.
Image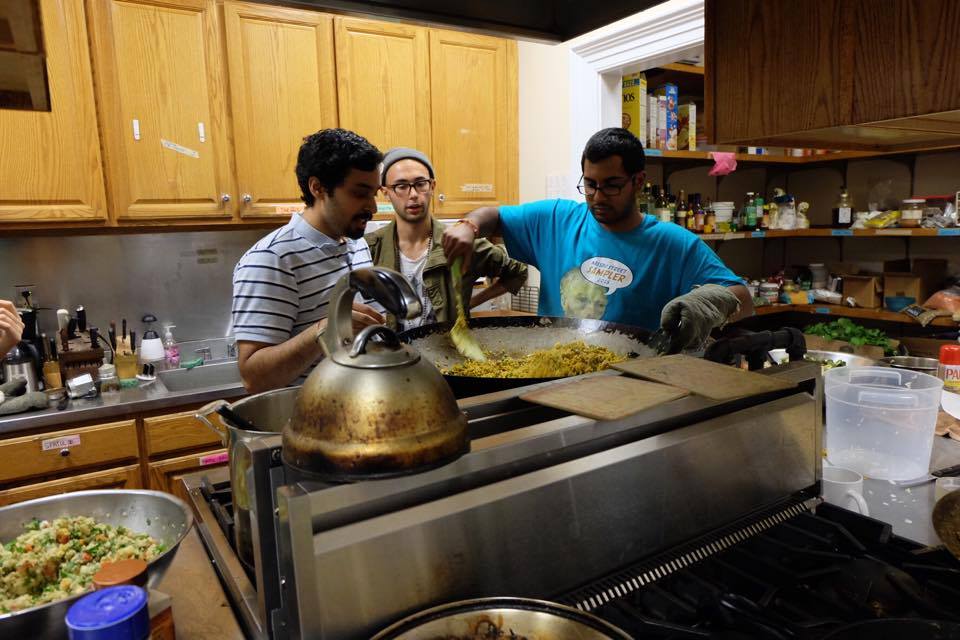 2D is a very special place on campus; it is an extremely welcoming and homie space, and the community is one of the nicest and most inspiring ones I have found. The idea of people working together to create a dining and social space — some would call it a home — for each other is incredibly heart-warming. And 2D really tries to make every member of the co-op an integral part of the community. Other than sharing responsibilities, all the decisions in the co-op are made collectively and democratically, and there is no hierarchy — no president, vice president or any designation of that sort. It is an anarchy that works, a miracle of the commons. It is a space that everybody belongs to, and has ownership in.
Image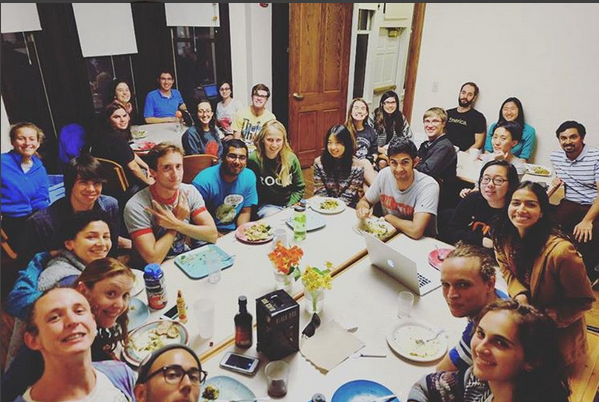 [caption]Members of 2D having dinner.[/caption]
I would say the two things that distinguish us on campus are our efforts to be inclusive and our efforts to be environmentally sustainable. Unlike eating clubs, any Princeton undergraduate or graduate student can join, and anybody can join us for meals. We also try to be financially inclusive, and 2D costs a small fraction of the University meal plan or the cost of joining an eating club. Even though we are completely vegetarian, almost a third of 2D eats meat outside of 2D, and we try to cook as much vegan food as possible for the vegan members of the community. Which brings me to 2D's environmental sustainability efforts: We cook almost entirely with organic and locally sourced food, and we try to minimize our environmental impact as much as possible. Also, of course, 2D has the best vegetarian food I have eaten on campus. 
Image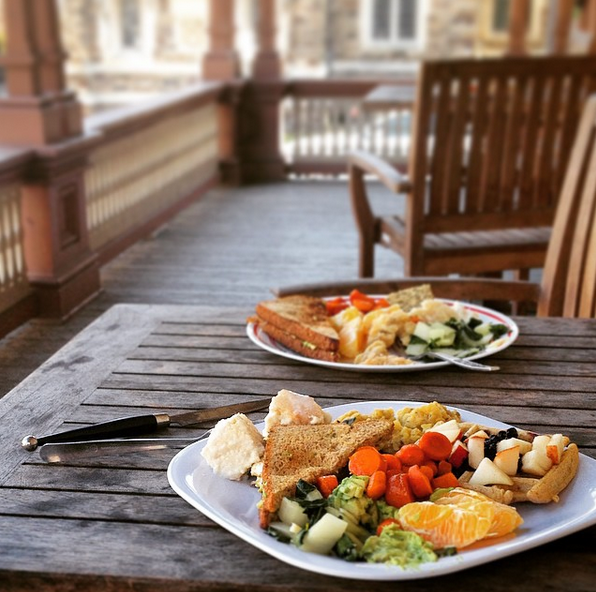 Joining 2D this year has been one of the most fulfilling social experiences for me so far. For a vegetarian, this is a dream come true. And being part of this anarchic social experiment, which has been flourishing for over 40 years, is unbelievable. Hopefully you can come join me for a meal one day.