The quaint Princeton campus is far from overwhelming, but it does have around 200 buildings. When you first arrive on campus, how do you choose the ones to locate and explore first? To help, I've assembled a list of what I see as the five essential buildings to familiarize yourself within your first few days at Princeton. These buildings are likely to play a central role in your campus life, and as the semester progresses you can gradually visit at least a fraction of the remaining 195.
1. Frist Campus Center
Image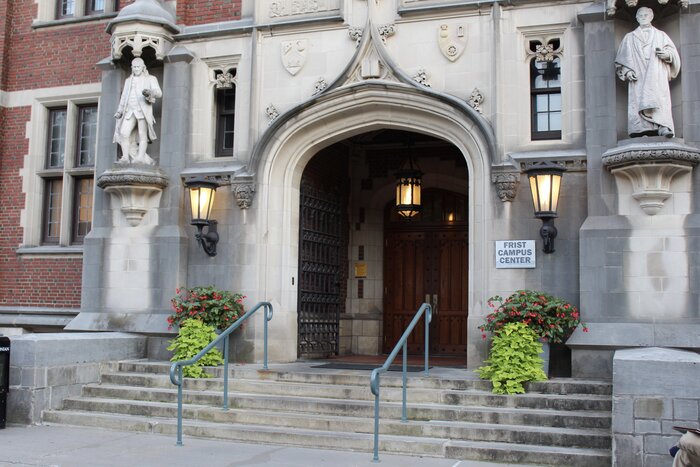 Frist Campus Center, with its central location just off of Washington Road, is the hub of campus life. It's where you pick up your mail and packages, get "late meal" if you miss the dining halls' lunch or dinner hours, and attend events like Flu Fest (for a flu shot) and club meetings. Frist isn't quiet like a library, so it's also a common spot for study groups to meet to collaborate on problem sets and projects.
2. The University Store
Image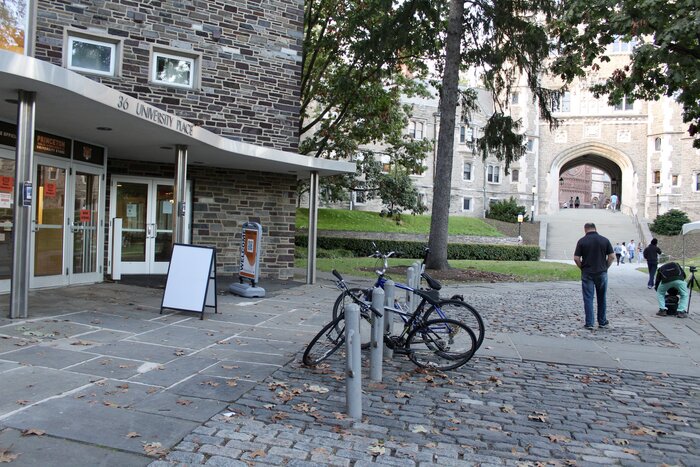 The U-Store, close to Blair Arch, is a convenience store located right on campus. It sells snacks, cleaning products, toiletries and school supplies, and is open from 8 a.m. to 2 a.m. every day. When you realize your calculator batteries are dead or that you're out of shampoo, the U-Store is the place to go.
3. Firestone Library
Image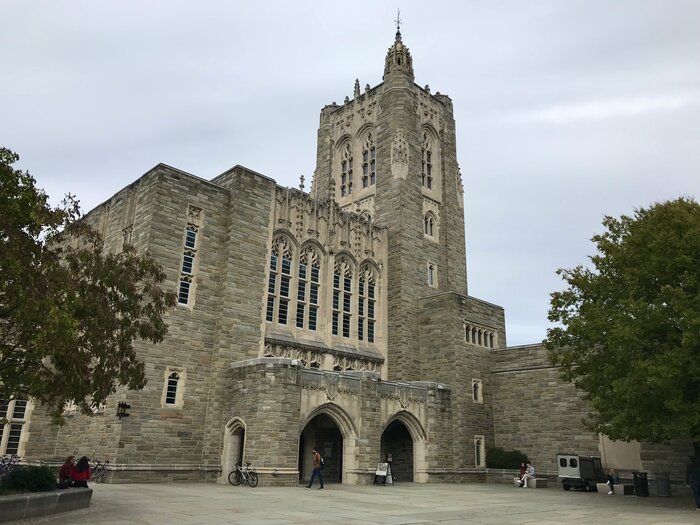 There are many libraries on Princeton's campus (Engineering Library, Plasma Physics Library, East Asian Library, Lewis Science Library, to name a few), but Firestone is the principal home of books and special collections. You can visit Firestone to study or browse, and it's also where you'll pick up books requested through the digital catalogue.
4. Dillon Gym
Image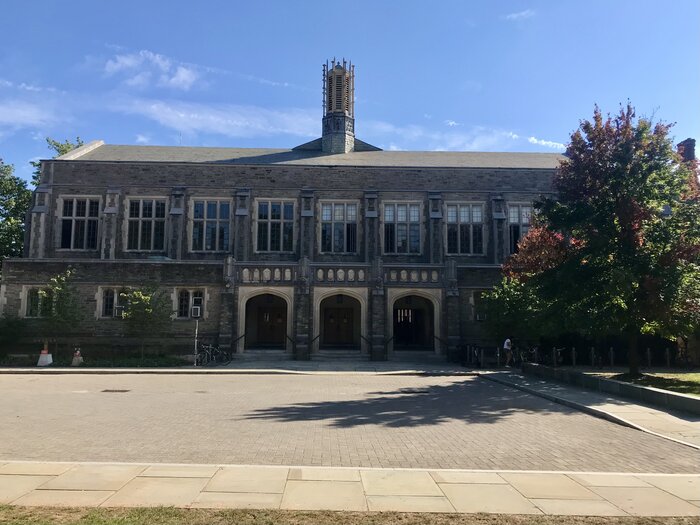 Dillon Gym is where to go to destress with a workout. Inside you'll find the Stephens Fitness Center, which has cardio and weight machines, as well as several basketball courts and the Dillon Pool. Each week Dillon has a number of group fitness classes to offer, like yoga, spinning, and Zumba, that are free to Princeton students, so you can stop by Dillon for either an individual or group workout.
5. Your Favorite Dining Hall
Image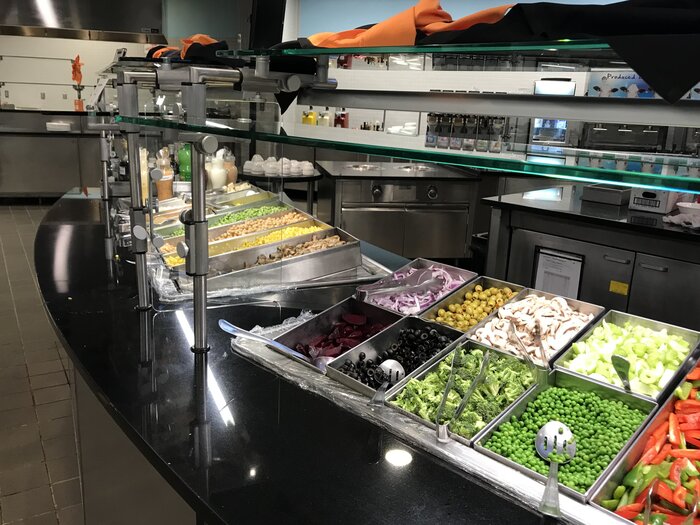 Princeton has six residential college dining halls, and you can check the menus online ahead of time to see what each one is offering in the upcoming week. You may find that one dining hall consistently offers your favorite meal, or you might just prefer the ambiance and lighting of one dining hall over the others'. For me, I'm partial to Whitman's dining hall, because they always have a fantastic salad bar at lunch and dinner with greens and hummus. 
These places are important to almost every student, but everyone finds their personal favorite spaces to study and socialize. For me, there's a spot in the E-quad lobby by the printer where I like to study before class. I still have many places to get to know, though, if I hope to visit even half of the 200 buildings!