After nearly nine months of doing all of my schoolwork in my bedroom or in my basement, I miss doing work in coffee shops, dining halls and most of all, libraries.  Princeton's libraries are one of the most amazing parts of the University, so there's no wonder I miss them.  
Firestone Library is probably the most well-known of the Princeton libraries.  It's huge, with three below-ground and three above-ground floors.  It's full of conference rooms, individual desks, couches and books, of course.  Princeton students come here to study all the time.  If I woke up early on a weekend and had a lot of studying to do, I would snag a fourth floor conference room for my friends and I to do our homework together.  If I had a problem set that needed my concentration, I would grab an empty desk on any floor.  And if I had an hour in between classes and needed a break, I would put my headphones on and take a quick nap on the second floor couches (hey, don't judge). 
Image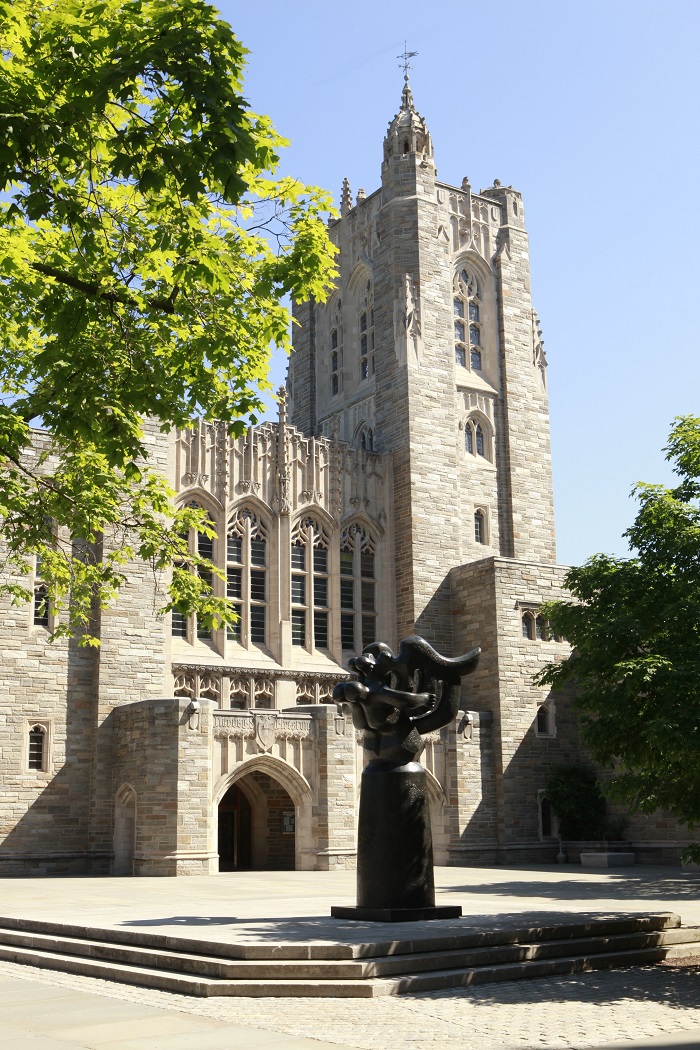 Lots of people also love the Architecture Library for its central location, big windows and relative emptiness.  I spent several evenings working on essays or research at a desk in front of a window, people-watching when I could no longer stare at the screen.  When it started to get dark outside, I'd pop over to Murray-Dodge Cafe and grab a freshly-baked cookie before trekking back to my dorm room for the night.
There's also a number of study spots on campus that are joked about as places to go when you just want to talk with your friends, but pretend you are studying.  The lower level of Frist Campus Center is one of these places; it seems that the whole student body passes through the building twice a day.  Another one is the Julian Street Library, or "J Street," located above Wilcox Dining Hall.  Somehow, as soon as you sit down and open up your laptop, a friend you hadn't talked to in weeks would be passing through and would stop to say hi. 
But my favorite place to study at Princeton would have to be East Pyne.  As a Slavic Languages and Literatures concentrator, my department and many of my courses are housed in this building, alongside our friends in Classics, Comparative Literature, German, Renaissance and Early Modern Studies, French and Italian, and Spanish and Portuguese.  In between classes, I often head to the East Pyne library, one of the most beautiful places on campus, to get some studying done.  It was one of the first places I saw when I visited the University for the first time, and I don't think I'll ever cease to be in awe when I pass by.  East Pyne reminds me of how lucky I am and how amazing the school I attend is.
Image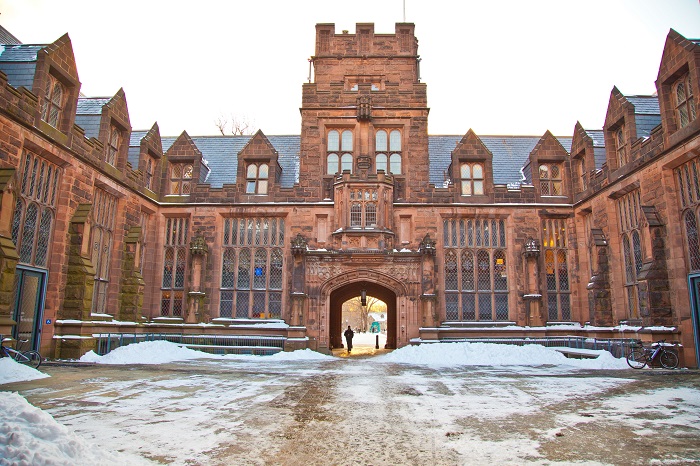 I can't wait until the next time I get to set up my laptop and backpack by one of the stained-glass windows of East Pyne.  Till then, I'll settle for the regular window in my bedroom.