Tuesdays are my favorite day of the week. That is partly because I only have one class all day: my 10 AM Spanish class. It's also the day when I get to organize my time however I want, do as little or as much work as I feel like doing and lock myself in one of Firestone's cubicles to finally read a novel for fun. But all of these are just additional factors that contribute to my particular affection for Tuesdays. The real reason is that I have my first volleyball practice of the week on Tuesday evening, in Dillon Gym.
I am an Outside Hitter for the Men's Volleyball Club in Princeton. Twice a week (Tuesday and Thursday), about 20 of us get together to throw a few balls here and there and have a good time. This is definitely one of the highlights of my time at Princeton so far and one of my favorite extracurriculars.
Image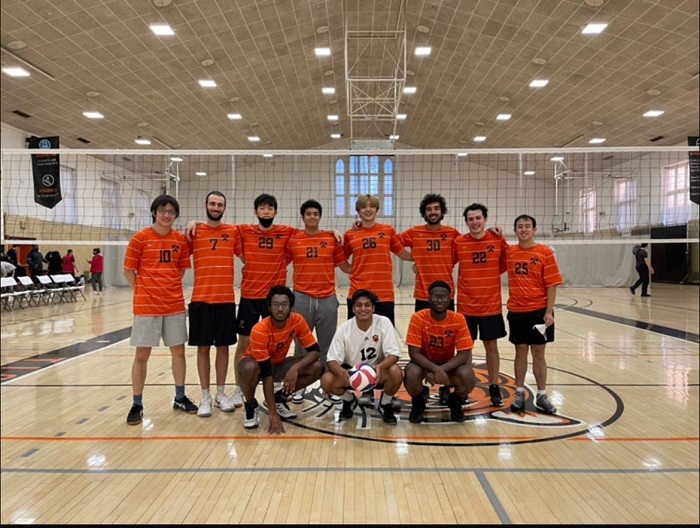 I started playing volleyball nine years ago. I took part in several volleyball tournaments for my high school, was team captain and even trained with the Haitian National Under 16 team in 2018. After the end of the season, however, I stopped playing competitive volleyball due to socio-political problems in my country. Soon thereafter, the pandemic started. As a result, I went from 10 training sessions per week to occasionally hitting a beach volleyball two or three times per semester for almost eighteen months.
When I decided to join Princeton, I knew I wanted to continue with the activities that brought me joy. Volleyball was one of them. However, I was worried that I would not be prepared to walk on the official varsity school team, especially after such a long break. Also, I was not sure the level of commitment required by varsity teams generally aligned with my professional and social aspirations at Princeton. I love volleyball. However, I was only doing it for fun. I wanted to leave time to explore other interests and pursue other passions in college. It was then that I was told about the Men's Volleyball Club and I immediately knew that it was going to be the right level for me.
Image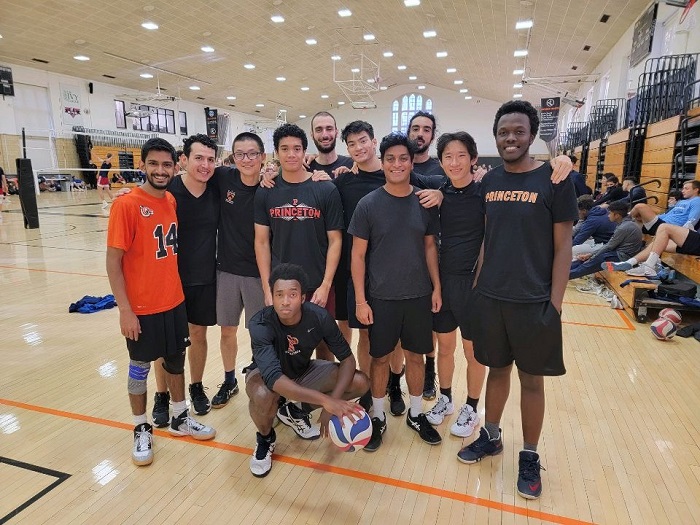 Upon joining the team, I realized that there were a lot of people like me, who had played volleyball in high school and desired to continue at Princeton in a competitive setting, but with a lower level of commitment than varsity. Participating in the club is first and foremost an opportunity to play a sport that they love and stay physically and mentally healthy. Personally, after a long day, the only thing I often look forward to is hitting a few balls over the net, playing a few sets with my teammates and even shouting the exhilarating "1,2,3… Tigers!" at the end of practice. Volleyball helps me de-stress and forget about my academic responsibilities for a while. At the same time, it also helps me be much more productive in the long run. More than anything, the volleyball club ended up becoming a community where I feel safe. I have forged friendships with my teammates around our common interests and passions. Even off the pitch, we always find time to crack a solid joke! 
There is a wide variety of extracurricular groups in Princeton covering all interests, ranging from the most common ones (like dance companies or chess clubs) to the more specific ones (like bad movie viewers or chocolate makers). There are even affinity groups, like the African Student Association or the Black Student Union. And if a group is missing, you can always create one (I personally know the founder and the only member of the Princeton Macedonian Association)! Ultimately, Princeton fosters the pursuit of a sense of belonging on campus by interacting with people who share similar interests and a common vision. For me, it was through volleyball. For you, it can be through anything. Start envisioning it now!