"Please evacuate the stadium," exclaimed the announcer. "We ask that everybody leaves the stadium now due to lightning." 
Ready to welcome the Princeton football team onto the field, we watched as the sea of orange and black in the stands got thinner and thinner. The sky grew darker and that's when we heard the first loud clash of thunder. We stopped shaking our pom poms and followed our coach into the tunnel within the stadium, just beating the downpour of rain by a second or two. And then we waited. Everyone waited: the Princeton and Yale football teams, their families, the Princeton band, students, staff, faculty and Princeton Cheer.
Image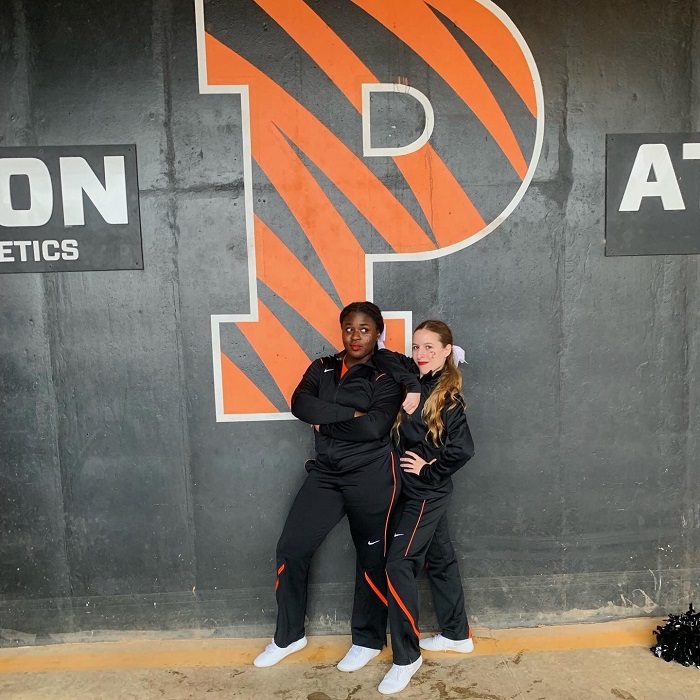 I can't say this is how I imagined cheering at my last Princeton football game to go: playing hand-clapping games of concentration and slide in the tunnel and huddling for warmth as the rain continued to fall. At one point, all I wanted was to head back to my dorm, grab a hot chocolate and watch Schitt's Creek in bed. But an hour or so went by and the sun peeked out. The teams started warming up again and we joined them on the field. Nobody's going to watch the game after waiting all this time, I thought as I stared out onto the empty stands. But over the next 15 minutes, the sea of orange and black gradually returned. At first just a few clusters, then larger groups, then an entire crowd with creative signs, Tiger ears and waving hands. 
Image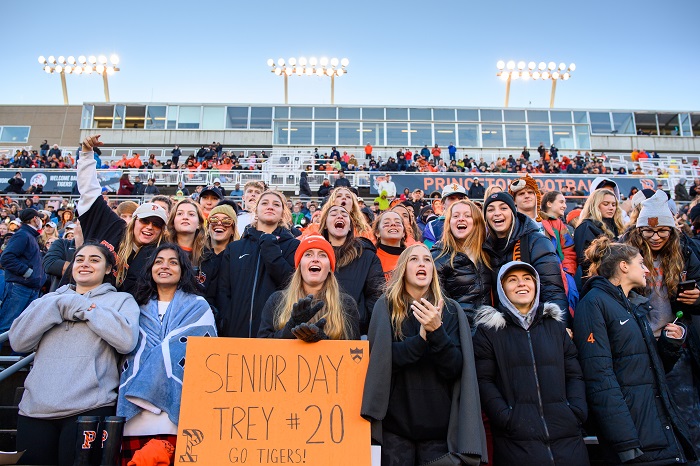 It was still cold and even a bit rainy, but somehow that didn't matter anymore as I looked up at the crowd. During the second quarter, Princeton Cheer performed a dance on the field and at the end, the seniors got recognized by the announcer. When my name was called, I waved to the crowd, standing side by side with my teammates, and felt incredibly thankful to call this place my home. As Princeton led Yale into the last quarter of the game, the crowd started chanting "Bonfire! Bonfire! Bonfire!" It's a tradition that if we beat Harvard and Yale in football, we get a bonfire on campus. We already won against Harvard at the homecoming game, so all we had to do was finish out this quarter strong to secure our bonfire, something we haven't had since my first year at Princeton. 
Image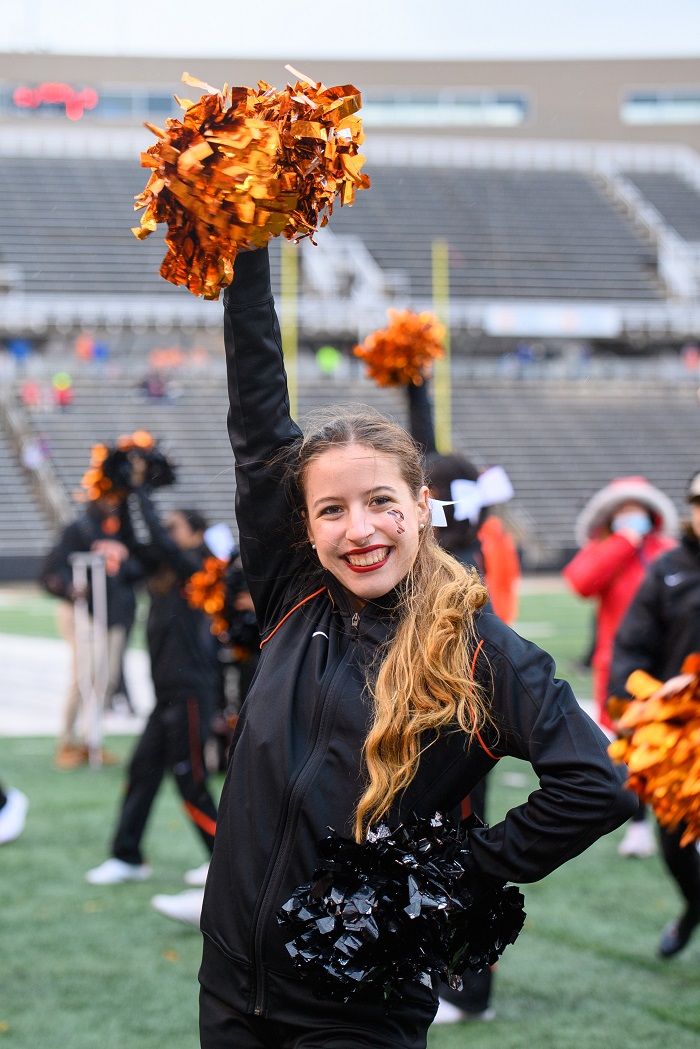 When the clock ran out, the score was 35-20 Princeton. The crowd stormed the field to congratulate the team, jumping over the railings of the stands in excitement. I hugged my teammates and met up with my family and boyfriend who all came to watch the game. Yes, it was not the game I imagined, but it was exactly what was meant to be. I can't wait for the bonfire!
Image