One beautiful aspect of Princeton's academic calendar is the month-long break all undergraduates are given between the fall and spring semesters. While many may take this time to spend with their loved ones, travel or pick up a new hobby, a select few decide to take a portion of their break and complete a Princeternship. What is a Princeternship, you might ask? The Princeternship program is hosted by the Center for Career Development and is offered by Princeton alumni to undergraduates. These internships are meant to allow students to observe a field they are interested in and form connections with alumni and employers. There is a wide variety of options available ranging from Business to Healthcare to Law and Social Impact. I decided to spend a week at the New York Office of Mental Health with Dr. Fuertes in the Children's Unit.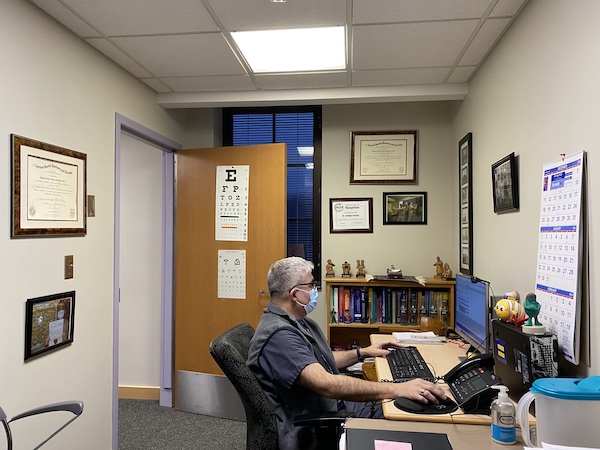 Throughout the week, another Princeton intern and I observed Dr. Fuertes as he performed intake assessments and discharges, along with weekly meetings with certain patients. We met with six psychiatric patients, ranging from 8-15 years old, and asked them questions about their treatment and safety planning. As an undergraduate psychology major, there is little to no opportunity to get shadowing experience at a hospital like this or any clinical setting. I was actively learning while shadowing Dr. Fuertes as I didn't just get to listen to the conversations he was having with patients but I was able to ask my own questions about their treatment and experience. Once Dr. Fuertes found out about our interest in clinical psychology, he connected us with other staff in the children's unit including a musical therapist, a clinical psychologist and a licensed social worker. This was a great opportunity to be able to meet with different professionals and learn about their experience in the hospital and the industry in general. I had direct insight into the different career paths I've been debating on pursuing, and hearing about their career experience made it easier to understand what my future could look like. 
I interacted with a patient in music therapy and saw how effective this treatment option was for them, a form of care I would have never considered beforehand. I was able to sit on a family therapy session that needed to take place before a patient got discharged. This interaction demonstrated the importance of ensuring that the parents are prepared to support their child's safety planning before they return home. All of these different interactions showed me the collective effort it takes in a hospital setting such as the one Dr. Fuertes works in. Every day they would have daily meetings to discuss patient conditions, medications and treatments. Not only this, but when given new referrals, they would discuss whether or not to admit them as a team. While the internship was very informal as we had no set tasks or projects, there was much to learn just from shadowing Dr. Fuertes and the other staff.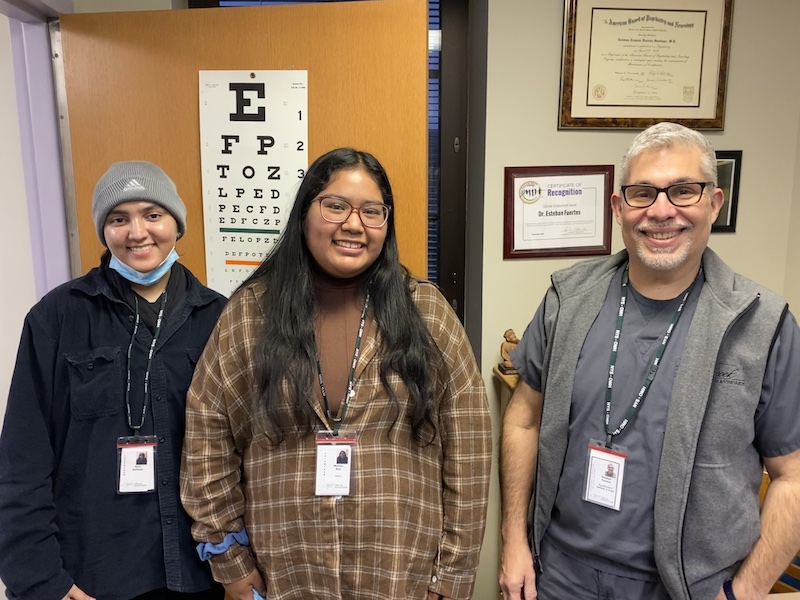 Overall, I appreciated the time I spent shadowing Dr. Fuertes and all the staff at the children's unit. If it weren't for this experience provided by the strong alumni network at Princeton, I wouldn't have been exposed to this type of setting before reaching graduate school. I also didn't have a financial burden when it came to paying for the trip to Binghamton, NY, thanks to SIFP (Scholars Institute Fellows Program). I budgeted the whole trip and was able to stay within a budget for all the costs including housing, transportation, food and other miscellaneous costs. Being able to form these connections and relationships with professionals was truly amazing and I am glad that because of SIFP and the Career Center of Development, I was able to do so.