I still don't know exactly what my concentration will be. When I applied to Princeton, I thought I was going to concentrate in the School of Public and International Affairs (SPIA). However, in the middle of my first semester, I started to have doubts. I began to seriously wonder if SPIA was the right path for me. A semester later and I am more unsure about my concentration than I have ever been. What contributes to my uncertainty is the fact that Princeton offers so many interesting opportunities that I am torn between so many departments, research and funding options. While I am still unsure about what my concentration will be, one thing is certain, I will write. A LOT!
I remember reading somewhere that Princeton is one of the universities that places emphasis on writing. This is one of the reasons why all students are required to produce a senior thesis before they graduate. This is also why all undergraduates are required to take a Writing Seminar, either in the fall or spring semester of their first year. Writing seminars are intended to introduce first-year students to academic writing. There are several seminars that students can rank before they are officially assigned to one. I attended mine, WRI 167/168: Justice Beyond Borders, in the fall. I remember one day, as we were discussing Kant's main claims in "Towards Perpetual Peace", a staff member walked into the room and introduced us to a wonderful resource: The Writing Center.
Image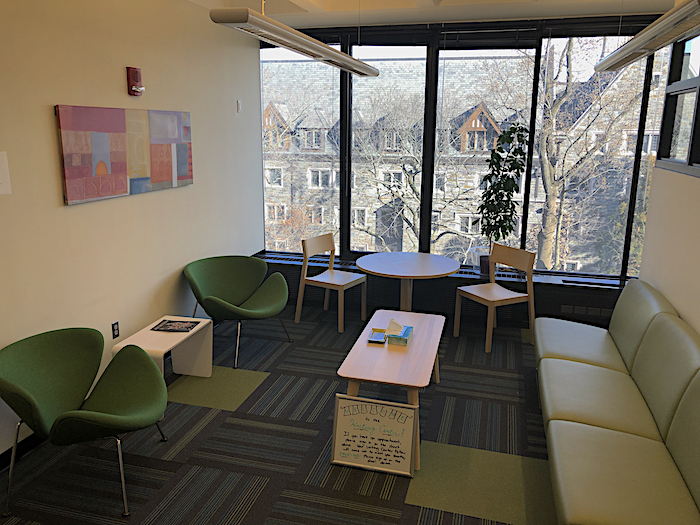 Essentially, the Writing Center offers free 50-minute and sometimes 80-minute one-on-one appoinments to students in which consultants help them work on writing assignments, ranging from 3-page essays to 20-page research papers. Consultants are undergraduate students who are trained to provide guidance on writing assignments. Personally, I see the Writing Center as an accountability checker. I schedule my appointments days (even weeks) before the deadline for my essays. My thinking is this: if I have a writing consultation scheduled, then I need to have something written. There are even times when I don't have an essay to receive feedback on. Sometimes I only have rough outlines or just broad ideas. However, scheduling a consultation forces me to set time aside to at least think about my writing assignment and to get someone else's perspective on my initial ideas.
The consultants that I work with always listen to me and ask questions that help refine my ideas and push them further. When there is really nothing to think about, they propose exercises that encourage reflection on specific parts of my essay. Wherever you are in the writing process, they've got you! That's the beauty of the Writing Center. In fact, the consultations I found most useful were the ones where I didn't even have a draft. It is important to note that while no two consultants are the same, at the end of every appointment, I always feel ready to embark on my next step in the writing process.
I see the Writing Center as a group of students who not only listen to me talk about my ideas, but also help to formulate them into words, and ultimately in a "coherent, sensitively argued and well-written essay" (by the way, these are the comments that one of my teachers made on an essay workshopped by the Writing Center. It really works guys!)
This is just my experince with The Writing Center and while others may have a different take, I can say that it has been a helpful tool for me and it may be helpful to you as well. And who knows, maybe I will be a Writing Consultant by the time you come to Princeton and I will consult your essay!