It is easy to say Princeton is beautiful, but real beauty goes beyond appearance and reputation. The heart of a school is the people and the people at Princeton are some of the best you'll ever meet–they make this school beautiful. Is it easy to make friends? Will I fit in? These are the most common questions first-years ask before entering Princeton's campus and I think at the root of these questions, it boils down to: will I find a community? Students from around the country and even the world enter Princeton's orange bubble and hope they'll find belonging. What does it mean to belong?
In my first year, I didn't know what to expect. I wish I could say that I worried about the common concerns many other students had coming in. Instead, I was just excited to have a normal college experience, see people face to face, and create connections. My lack of expectations made it easier for me to settle. I didn't engage in all the opportunities available and never stepped outside my comfort zone. My first year was a learning experience, it was filled with trials and errors and sometimes isolation. While it may not have been the most ideal experience, it highlighted how important it was for me to push myself and seek connections–to find my community.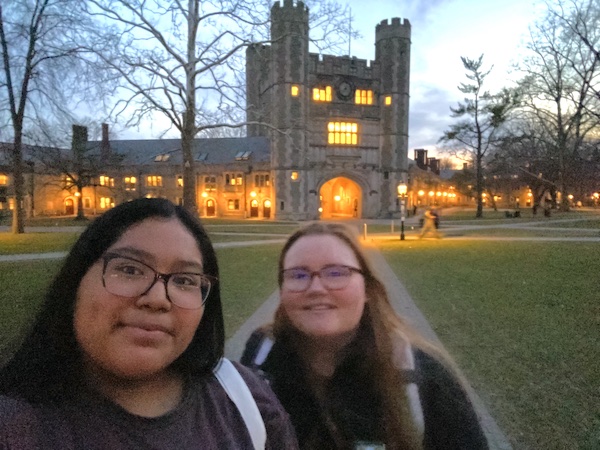 One of the ways I find belonging is in the classroom. My Latino Literature and Film seminar is a class full of Latine students who share similar lived experiences. I resonate so quickly with their feelings and I learn of different cultures and upbringings that influence perception on representation, all within an hour and a half. One of the reasons I love the Latino Studies program is because of Professor Rivera-Lopez. She constantly finds ways to make us question how Latine individuals are represented in film and what authentic stories look like. I previously took a seminar with her in the fall semester called "Introduction to Latino/a/x Studies" and this is where I learned a history that is so often overlooked and forgotten. Many people from the fall seminar decided to continue into the spring semester taking Professor Rivera-Lopez's classes, these people began forming my community here. 
One of the other ways I find belonging is by demonstrating my support to the organizations that bring joy to my Princeton experience. Más Flow is Princeton's premier Latine dance company which recently celebrated its 10th anniversary. A couple of friends and I went to their spring production "La Fiesta del Año". I loved seeing my friends and people I had classes with perform on stage, dancing to music that reminded me a bit of home. I tend to look for community with what feels familiar to me, but I also just love catching up with people I work with or friends via quick trips to late meal and USG movie nights.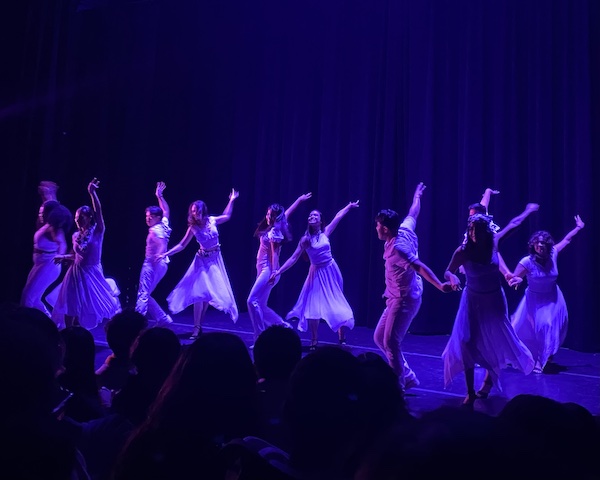 I can't say I am the same person I was when I walked through FitzRandolph Gates during pre-rade but I like that I am still finding out who I am. Belonging does not have to be definite, our identities are complex and growing. The friendships you make your freshman year won't always last but that doesn't mean they weren't meaningful. I love being able to interact with so many people who have interesting and different perspectives. Princeton's campus is a space where you are both challenged and embraced, that is one of the reasons I love it so much.
To the Class of 2027, I can't ensure that your journey will be easy or perfect by any means but it will be memorable. Worries and excitement are all normal feelings but I hope you won't allow your nerves to dictate your time here. Make that first step and try something new because if there's a time or space to do anything, it's at Princeton. Embrace the new atmosphere and don't settle for what is within reach, community is most often found in places you'll least expect it to be. Congratulations on your acceptance and I hope to see you next fall!