If you've done any poking and prodding into the subculture of Princeton, you'll know that we like to refer to the Princeton area and campus as the "Orange Bubble."
Image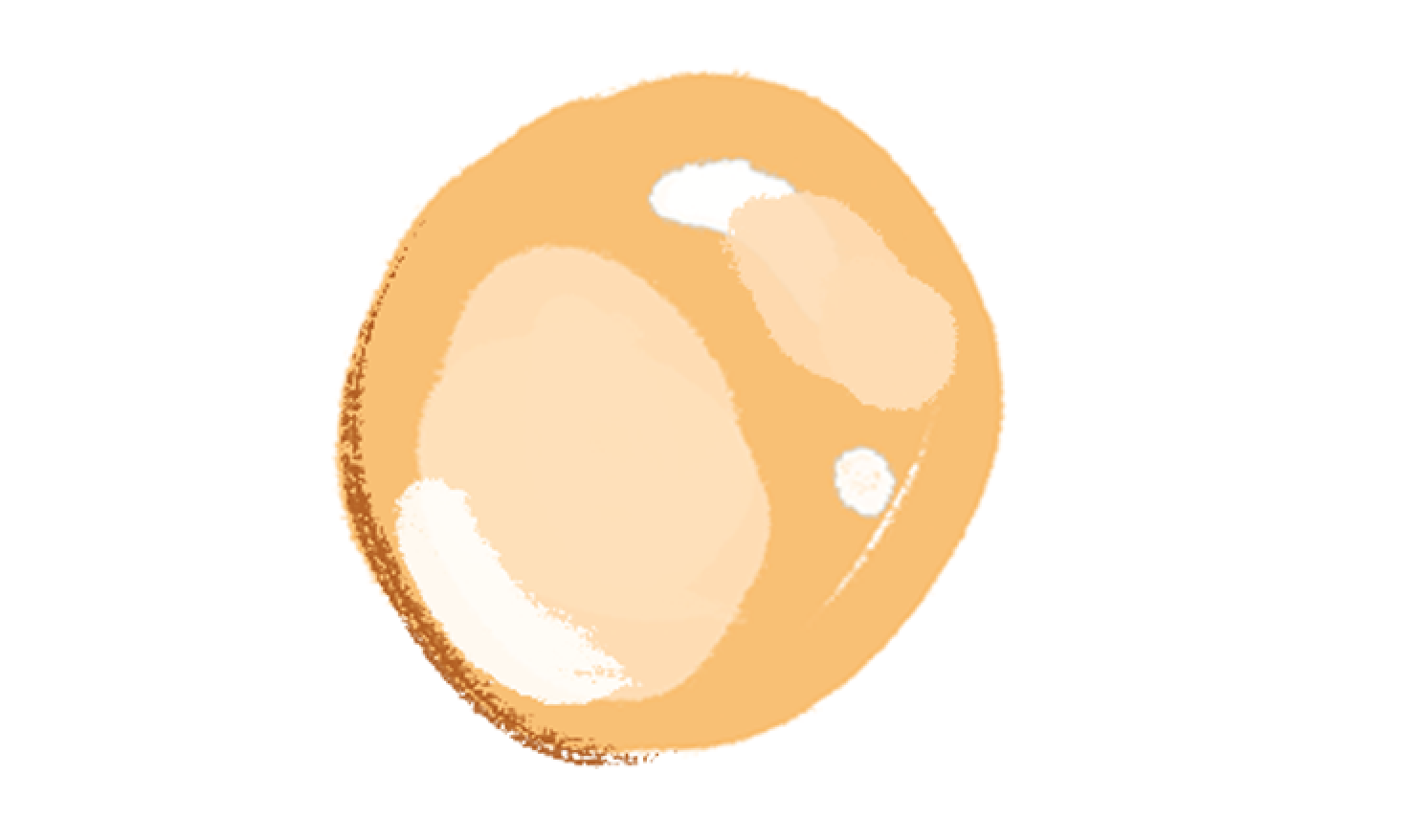 If you want a full explanation, Adrian has already 
covered this really well
. Basically, the term refers to the strange and wonderful hemisphere of Princeton pumpkin spice air where you can live and breathe in orange, black and squirrels. Since pretty much everything from office supplies to the social life of eating clubs exists in the radius of the Princeton bubble, there's no strong compulsion to leave the glistening walls of campus. 
But adventure is out there. 
The Trains
I'm sure you've seen Princeton handbooks boasting that travel to NYC is extremely easy. I've found it to be true!
Just south of Whitman Residential College is Princeton Station, the New Jersey Transit campus stop for a tiny train called the Dinky (the cutest train name in the world). You can see a drawing below—keep in mind I never draw things to scale, but also keep in mind the Dinky really is cute.
Image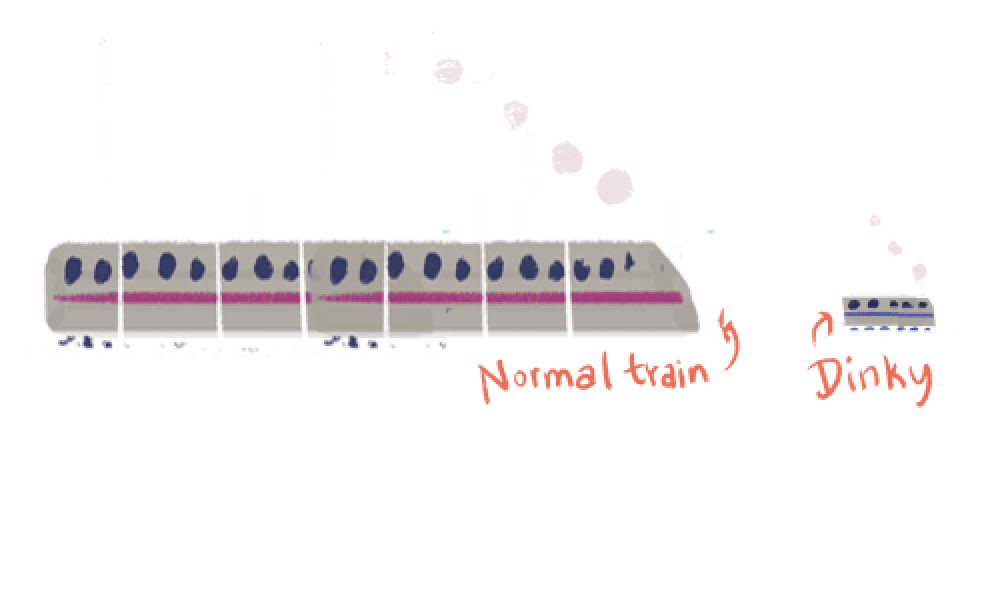 The Dinky is just a few cars long, but it only has to take commuters the five-minute ride between campus and Princeton Junction, a stop on the Northeast Corridor serviced by New Jersey Transit and Amtrak. I can't appreciate enough the convenience of having, only 10 minutes from my dorm, a train station that goes to the airport or NYC or points south, including Philadelphia and Washington, D.C.
To make things better, I have a newly renovated train station. Most of last year, while they were laying the foundations for a new Princeton Station and arts center, we had a temporary stop built with wooden planks and patient care. 
Image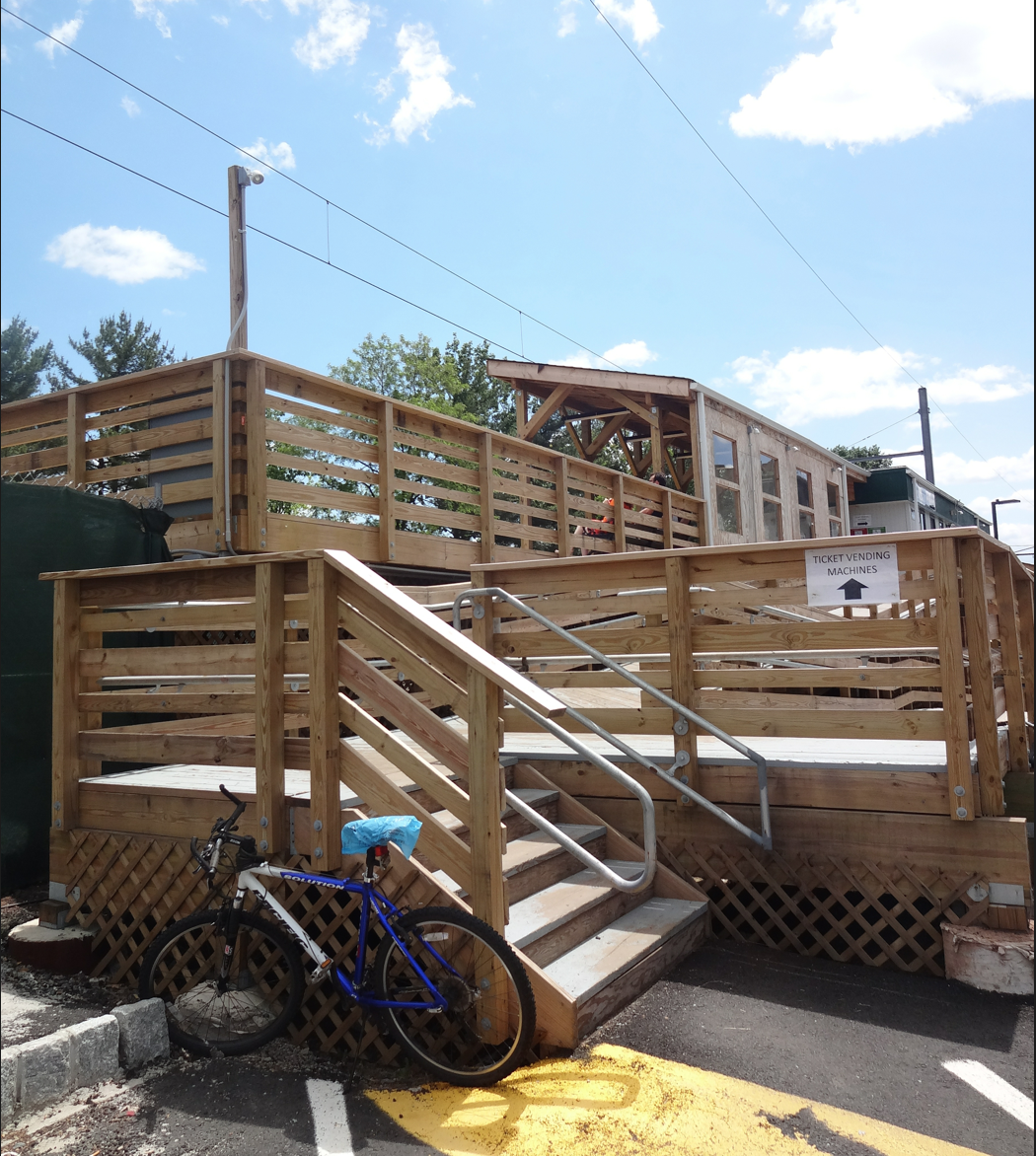 Only a little more than a week ago, they unveiled a brand new Princeton station! It is now a cool, black and steel jungle. 
Image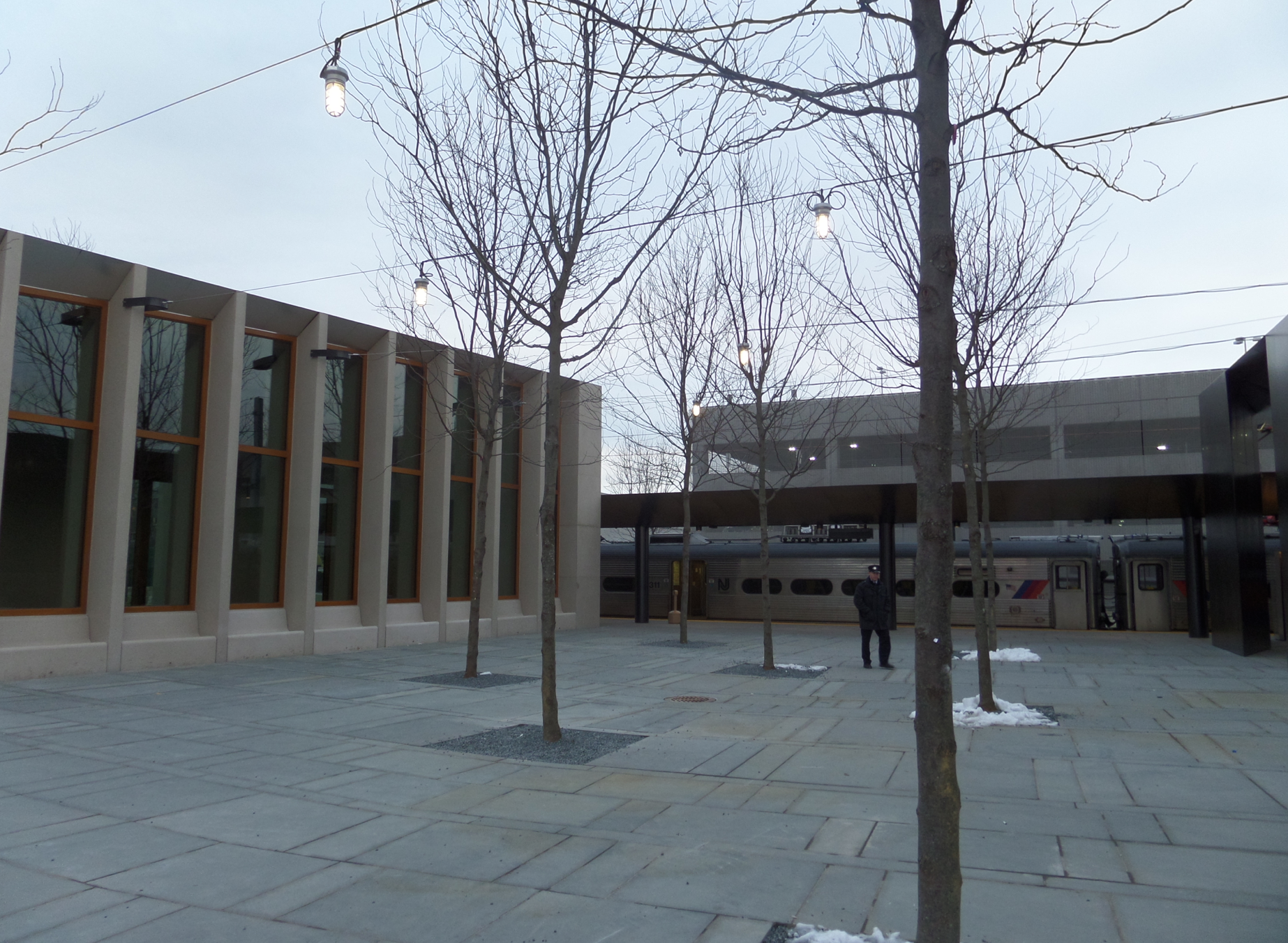 The Princeton Station may have gotten a makeover, but the actual Dinky cars are the same old friends we've always known. 
Image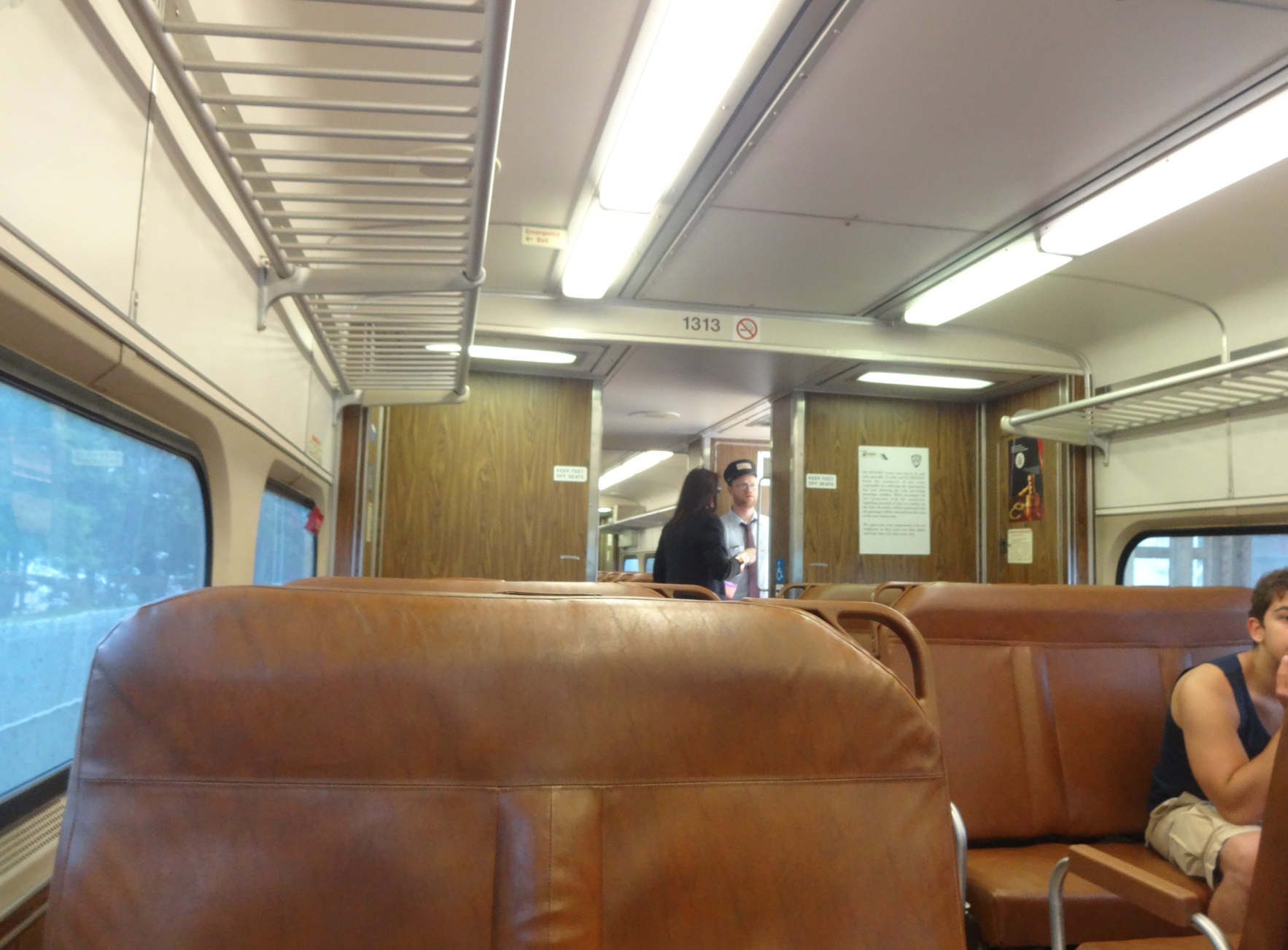 I have a special fascination with trains, probably due to the fact that there were none where I grew up, plus the influence of the novel "Murder on the Orient Express," the Nintendo DS game "Professor Layton and the Diabolical Box," and an "Eloise" book in which she rides an overnight train. There's some special romance and adventure in boarding to the blast of a whistle, bustling and finding your seat among a car of strangers, and letting the whirring of the train sweep the landscape past your eyes. 
Image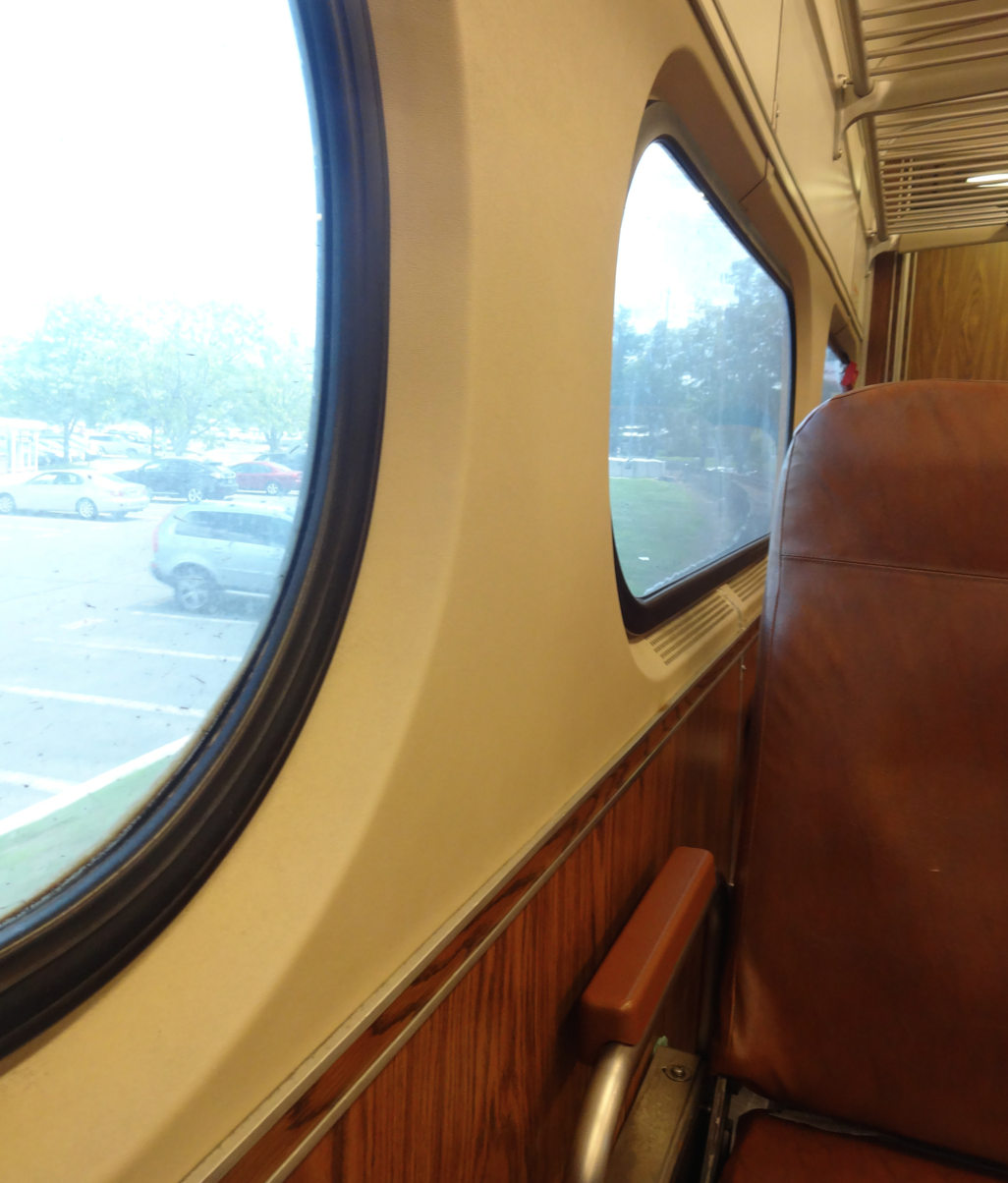 Once you arrive at Princeton Junction, the transfer is simple. Just
get off the Dinky;
pass through this nice tunnel that constantly drips something wet from the low ceiling; and
hop on a larger NJ transit train on the other side. 
Image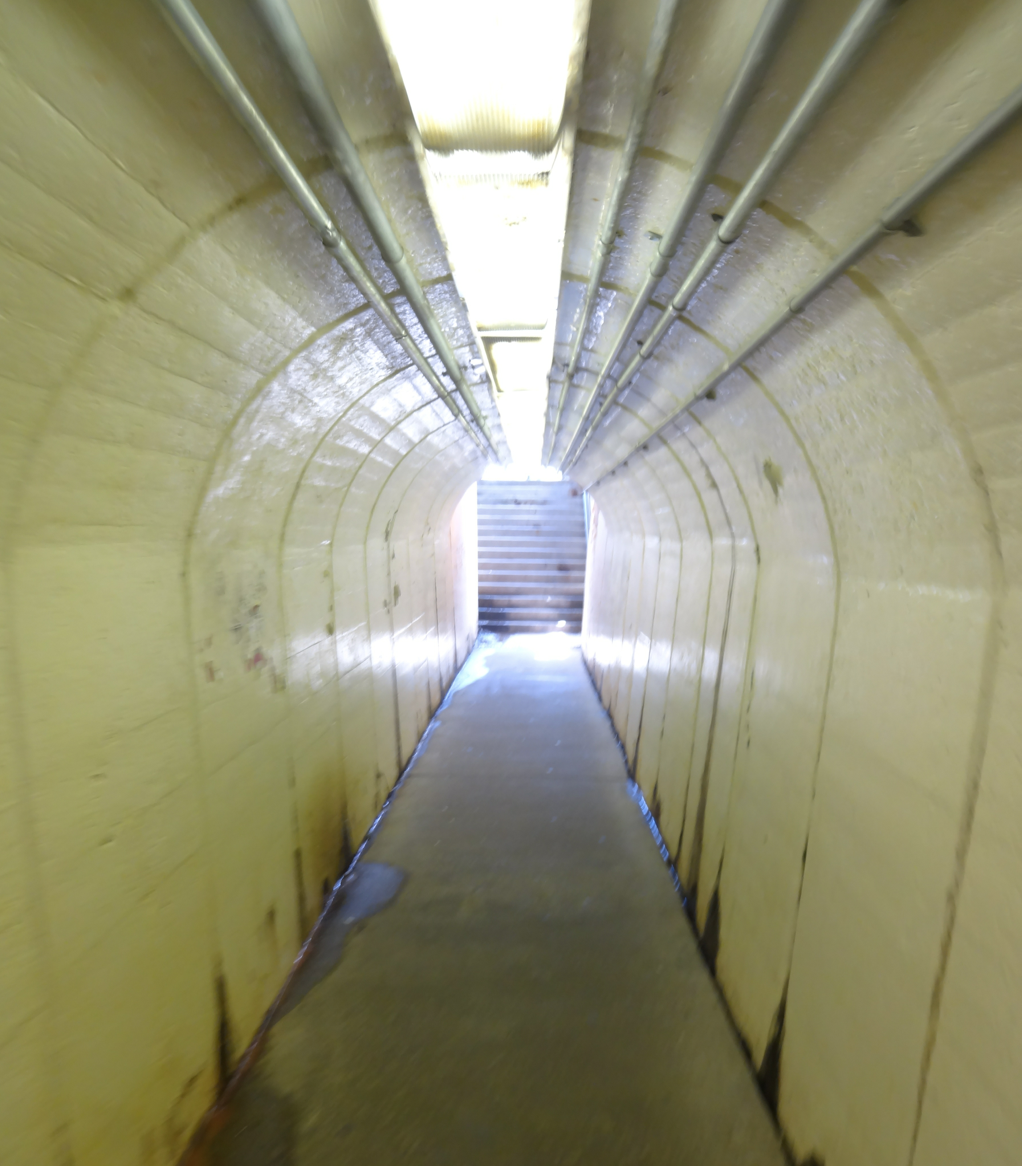 The train ride to NYC from Princeton Junction is usually around 85 minutes, unless you take an express train, which can get you there in less than an hour. It's always a nice time to sit back, listen to your go-to train music (Philip Glass' soundtrack "The Hours"), and watch the world spin by as you fall into your thoughts.
Alternatively, you can take out your tablet and creepily sketch the man in front of you who has been taking selfies for the past 20 minutes. 
Image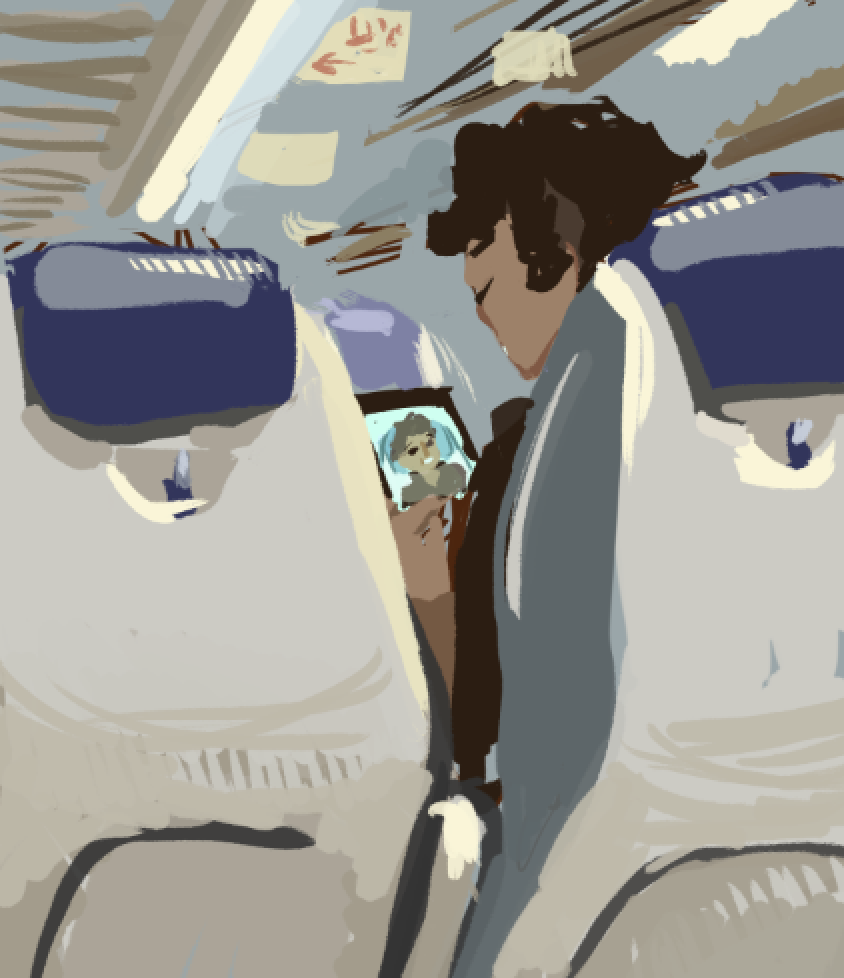 All in all, the track and main stops look something like this:
Image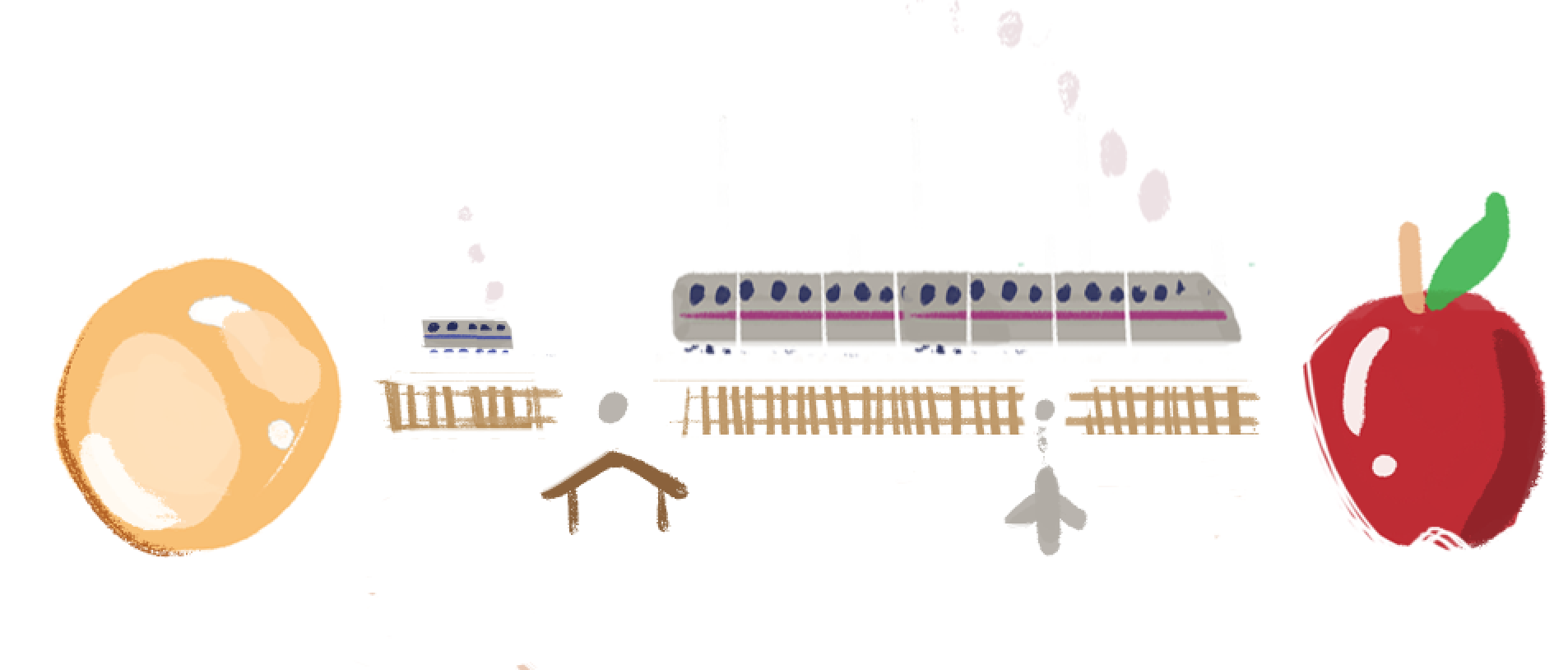 The train pulls into New York Penn Station on 34th Street. From there, the city is yours to conquer! 
Adventure
In addition to the summer I spent in the city, over my two-and-a-half years at Princeton, I've been in and out of New York City for various reasons and via various means.
Image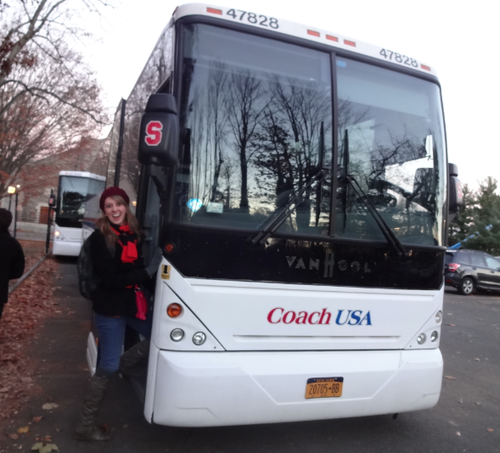 Each residential college sponsors various trips into NYC, the most popular being trips to musicals. My very first Broadway musical was "Phantom of the Opera," which I have memorized from seeing the movie and singing with my sisters 5 million times. Still, to see it on stage is spectacular. I remember so distinctly the moment that famous chromatic scale first rung through the theater, just as the curtains magically whisked from the stage—I remember mostly because I started crying. 
In addition to Phantom, I've seen "The Lion King," "Mary Poppins," and "Pippin" with Whitman. Every single show has been golden. 
Image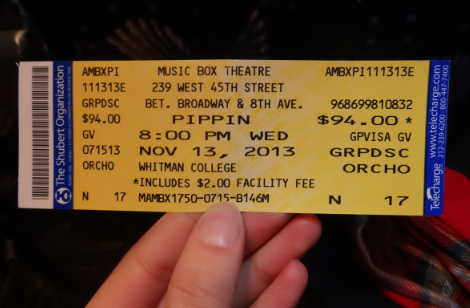 Now and then, Whitman has also arranged general day trips into New York City. A couple friends and I went to the Natural History Museum last fall, which was perfect for us since we are about 10 years old. 
Image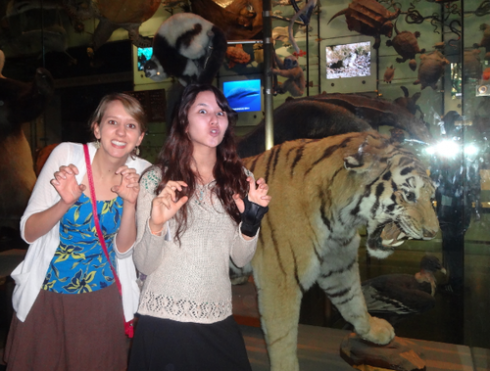 Image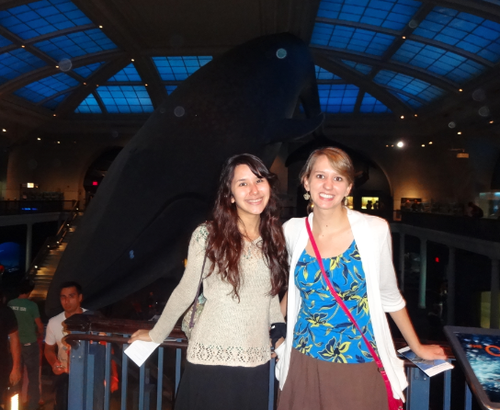 People were just lying around on the ground beneath the hanging whale. I particularly liked this one cluster of bearded guys, just chilling, enjoying the view and contemplating their own existence together. 
Image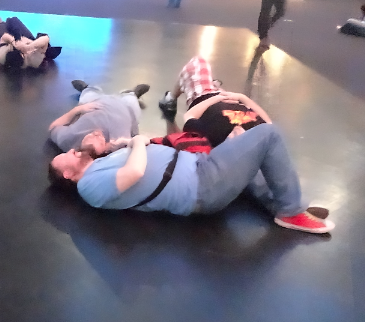 Speaking of the ocean...
Image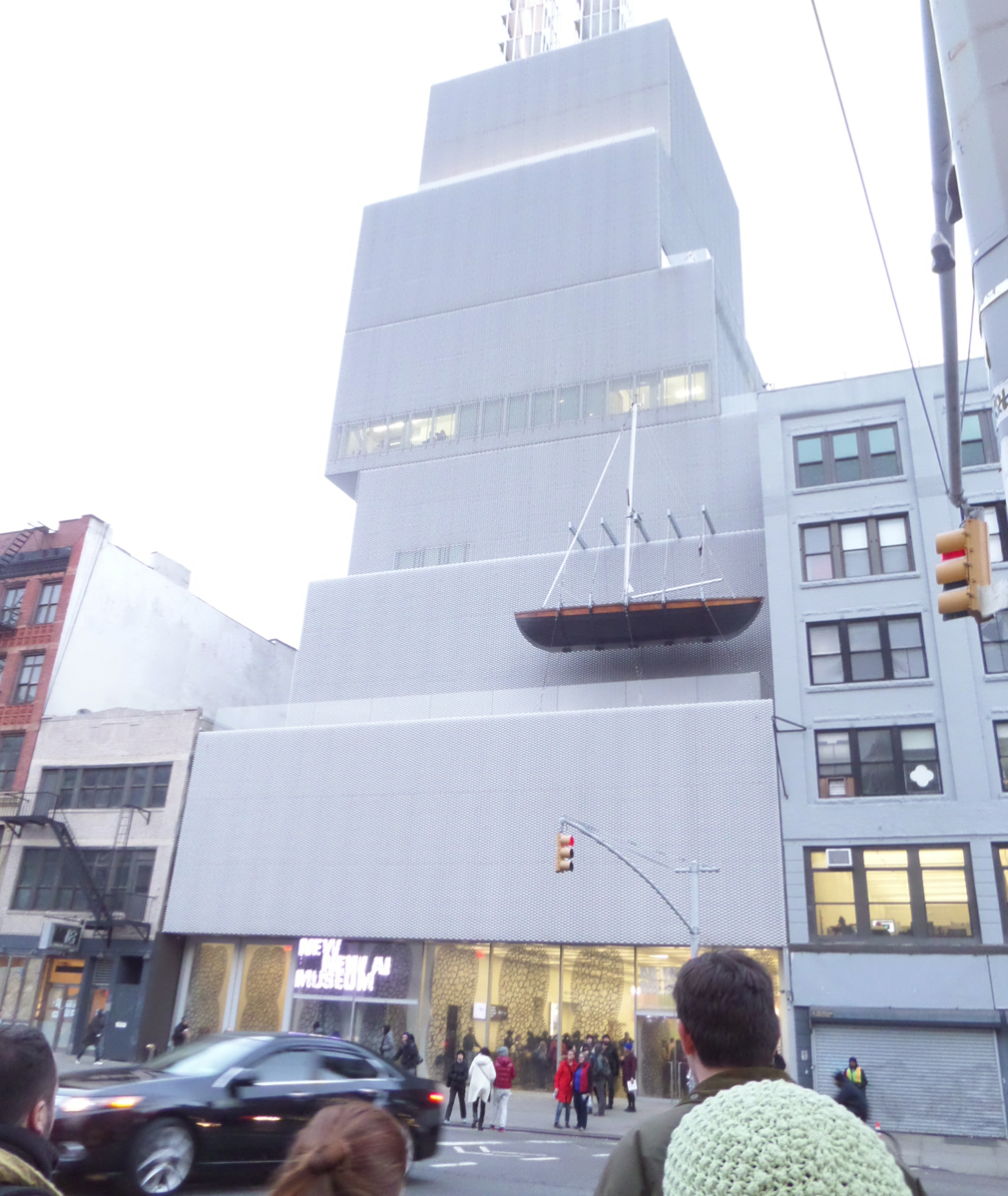 Whitman also recently sponsored a trip to visit a few artist studios and art museums (including the New Museum) in the city. Actually, I've gotten to see quite a good amount of art in NYC with classes that have arranged trips, covering transport fees and arranging a day to meet and explore the city.
For example, my "Intro to Painting" class bounced between art galleries down 10th and 12th Avenue. 
Image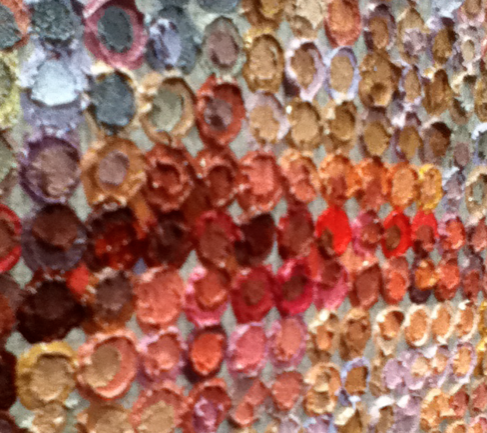 With my "Advanced Drawing" class, I toured the one and only MoMa (Museum of Modern Art). 
Image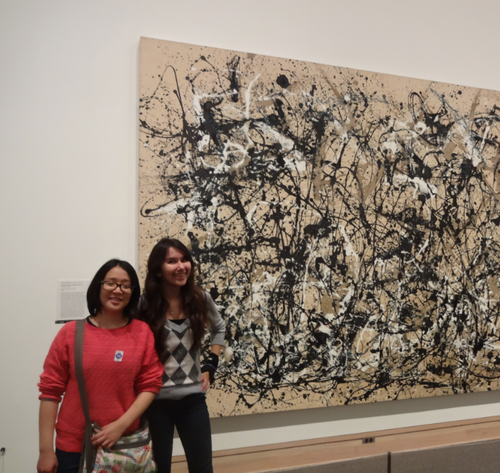 And with my "Graphic Design" class, I had a chance to dig into the MoMa archives and swing by a Muriel Cooper exhibit at Columbia University.
Image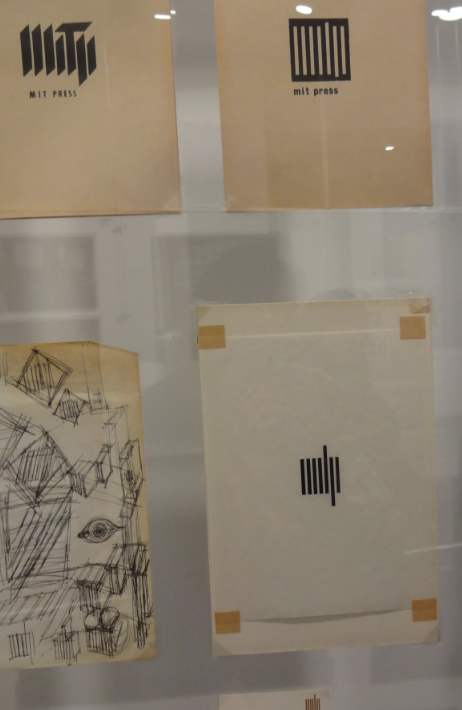 On our own
I've gone into the city myself a few times to visit some extended family, and also have taken the train with some Princeton friends for New York City adventures. Travel into the city doesn't have to be arranged by Princeton; we can buy our own tickets and navigate the real world! We are adults!
Image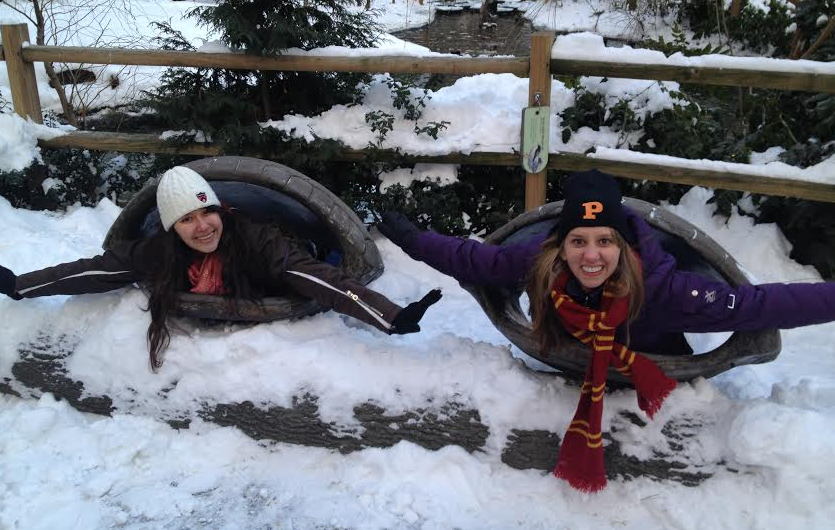 Choo choo! 
It's easy to sit back and let Princeton life wash over you. But if you want to see that crazy city only a few train rides away, come on board!
Image