Dear Great Questbridge Match Class of 2026,
Yes, it is official! You (yes, I mean YOU!) are a valued part of Princeton's newest class, the Great Class of 2026. 
Maybe I'm moving too fast… let's back up. In September, you worked tirelessly to submit the Questbridge National College Match application. Through October and the beginning of November, you waited with apprehension to see if you'd become a finalist. Then, once you became a finalist, you hurried to submit your supplements. The journey you've been through up until this moment has been filled to the brim with its fair shares of joys and challenges. I am intimately familiar with both (read: have you ever cried and screamed for joy simultaneously?). 
Despite the stress, not just from the college admissions process, but also from just being a lower-income or first-generation student navigating the U.S. education system, you have made it here to Princeton. I know you might not quite feel that you are "here" yet, and you may wake up many nights wondering if your match announcement was a dream or a stroke of luck. However, I am here to tell you that it was neither of those things. Even though you have yet to step foot in your dorm room or Frist campus center, or your freshman writing seminar, I assure you that you belong here. With every cell in your body, you belong here.
I remember that when I got my match email, I was sitting in my virtual French class. Although my eye fatigue was setting in at that point, my body jolted with adrenaline as soon as I saw the email at the top of my inbox. That moment felt like it would make or break my future. In many ways it did. I walked into my parents' room, shaking as we opened the email together. In the rare moments that followed, my family's joy pulsed forth in a sea of hugs and congratulations… finally, I had made it!
As I write this letter to you now, sitting in one of Princeton's six dining halls, I've grown so much. In retrospect, my last few months of high school and my first few months of college have flown by in a blur. I say this knowing that when I was actually living those days, powering through the endless virtual classes, it felt like college life could not come soon enough. They seemed to drag on. But, I urge you to make the most of your final high school months. In those months, you will soak up the company of your friends, go to your classes for the last time and say many hard goodbyes. Don't let those precious moments slip away as you instead grasp towards a blooming concept of college.
You will be changed here at Princeton. I know I have. In the past months, I've become a person who takes showers at night (enough said). I've joined the Princeton University Band and discovered a love for playing the cymbals. I've traveled to New York for the first time, and went ice skating for the first time, too. 
Image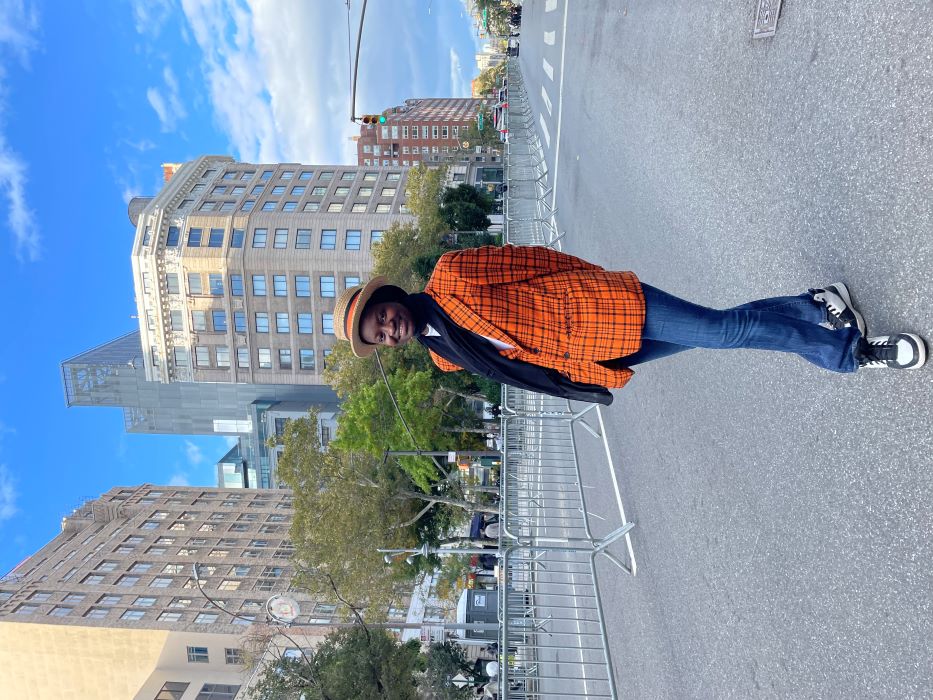 Once high school eventually comes to an end, you will face the difficult but rewarding task of transitioning to college life. Please open your hearts to the experiences here at Princeton.
 I've changed so much, and yet I am continuously grounded by my Questie community. Though high school-me didn't start making my match poster until May of 2021, the Questbridge community here on campus has consistently been here to support me and cheer me on, especially through the Scholars Institute Fellows Program (SIFP). Believe me when I say that there are hundreds of people here who can't wait to meet you! 
With all my love
       Aminah