Princeton was the last stop on my college tour. This was not intentional by any means, it just so happened that I circled by Princeton last before heading to the airport. In retrospect, had I visited Princeton first, I do not doubt that the rest of the college tour would have been for naught because everything else faded in my memory as soon as I stepped foot in the Orange Bubble. 
I visited in the summer when Princeton is quieter, serene and as gorgeous as ever. There is something about the empty walkways and buildings that both intimidate and invite you in, and as a high school sophomore, I could see myself at Princeton, walking (or running, as I often do now) to class, weaving my way through the residential colleges in search of new study places (of which there are plenty), or sitting at a bench outside stealing a moment to myself in the midst of organized chaos. 
Now, speaking to you as a student who was lucky enough to be admitted, the beauty of Princeton extends beyond its exterior. To begin, there is also never a 'standard,' or 'average' day here. I might wake up expecting to attend my 3-hour seminar in a classroom, but instead spend the class time sitting outside with my classmates and professor discussing politics. I'll think I'm spending the night eating dinner with my friends but instead find myself wading in the SPIA fountain on a whim and meeting so many new people. The opportunities and paths are endless here on a day-to-day basis, and they become even more varied the more time you spend here. 
Image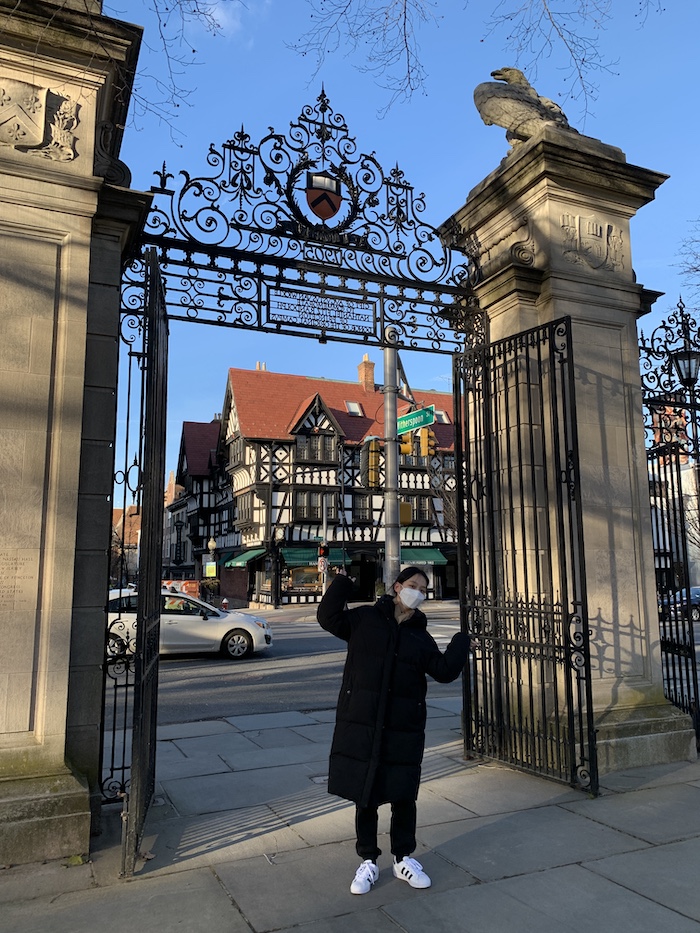 I also love Princeton for the people and how genuine they are. Even before I had committed to the University, Professor Ksenia Chizhova from the East Asian Studies department reached out to me to arrange a Skype call to talk about my interests and how I could pursue them at Princeton. She assured me of the attention I would receive from the professors and people here, and after I arrived, I saw how true this was. The professors are so attentive, friendly and care about their students. My professor for a course called "China's Frontiers"  sent me a feedback email after the first class, complimenting me on points I brought up during the discussion. 
I also learn a lot from my classmates, who are inspirational in their drive and work ethic, their commitment to social causes and extracurriculars outside of class, and their willingness to lend a helping hand. Everyone here has an interesting story to tell, and my friends range from environmental engineers to future politicians. As someone who is greatly influenced by the environment I am in, I believe there is no other place where you will be able to become the best version of yourself than Princeton. So take the chance, and join our Princeton community! There is a place for you here.