During the winter break of my first year (Winter 2021), I stayed on campus. Break gave me the time I needed to listen to my own needs and goals instead of getting caught up in the busy-ness of the semester. Most importantly, it gave me the space to be more intentional about self-care. I slept in more often, hung out with other on-campus friends regularly, started a new TV series and got back into crocheting.   
In addition to participating in a few Wintersession workshops–one on knitting, one on embroidery and one session called "Founding Your Deep Tech Startup"–I also was fortunate enough to attend the first Black Women Wellness Retreat hosted by the Our Health Matters (OHM) Club. The OHM is a club focused on the health and wellbeing of Black women on campus. In a world that expects Black women to be endlessly "strong," this all expenses paid retreat gave me the room to be honest about how I was honestly doing and what I needed:
After tasty breakfast pastries provided by The Gingered Peach, a local Black woman-owned business, we took a chartered bus to Skytop Lodge, located in the Poconos Mountains. The Lodge itself was stunning, it had rich, velvety carpets, tall windows with lots of natural sunlight and really unique furniture. The room I stayed in had ample space, as well as its own walk-in closet, full bathroom and outdoor patio. During the retreat, our time was spent doing everything from playing ping pong to making vision boards, to talking about our experiences with dating on campus.
Image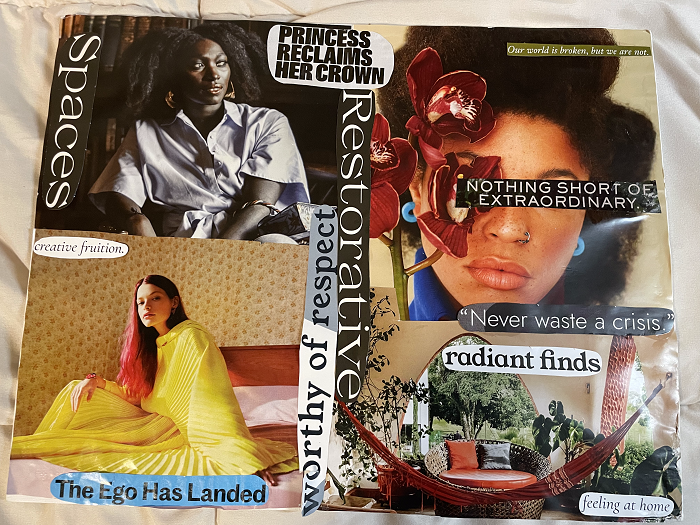 I do not share any of this to brag. As a lower-income student, I'd never stepped foot near a ski lodge before, yet this retreat afforded me that experience as a means to promote my self care. I share this experience with you, because it is important that Black women are seen engaging in self-care, indulging in high-quality experiences and supporting each other.  
At the end of the day, I am reminded of this quote from Audre Lorde, "Caring for myself is not self-indulgence, it is self-preservation, and that is an act of political warfare." As a Black person, I must remind myself of this every day. As a woman of color, I must remind myself of this every day. As all of the the things I am–lower-income, first-generation and a Black Muslim woman trying to navigate an elite institution–it is imperative that I strive closer and closer to a future where my self care is no longer negotiable in my schedule but the norm. 
What about you? How has your self-care journey been going? I'd love to know!