Today he is the owner of Boo Bicycles, a bicycle company specializing in handmade, race-winning bamboo frames, as well as co-owner of Aluboo Bikes, a more accessible line of bamboo bikes with the Boo heritage.
When Frey got his first mountain bike at age 12 in Des Moines, Iowa, he quickly learned about its mechanical components and how to work on it. "We call it 'getting geeked out' in the cycling world," he says. "So I guess I would say I was an engineer before a cyclist. The cool gadgetry of cycling got me interested in the sport."
At age 14, Frey started racing. Two years later, he placed second at the National Time Trial for men aged 15-16 and was invited to join Hottubes, the top cycling team in America for ages 17-18. He raced throughout Europe and against some of the future stars of the sport, but decided to focus on his opportunity to attend Princeton.
He concentrated in mechanical and aerospace engineering and became co-president of the University cycling team. After winning the Eastern Collegiate Cycling Conference overall championship in 2007, he became intent on finding ways to go faster by cutting down on wind resistance. Using what he learned from Princeton courses such as "Fluid Mechanics," he continually made modifications to his racing bike and equipment, such as finding a way to effectively house brake cables.
Image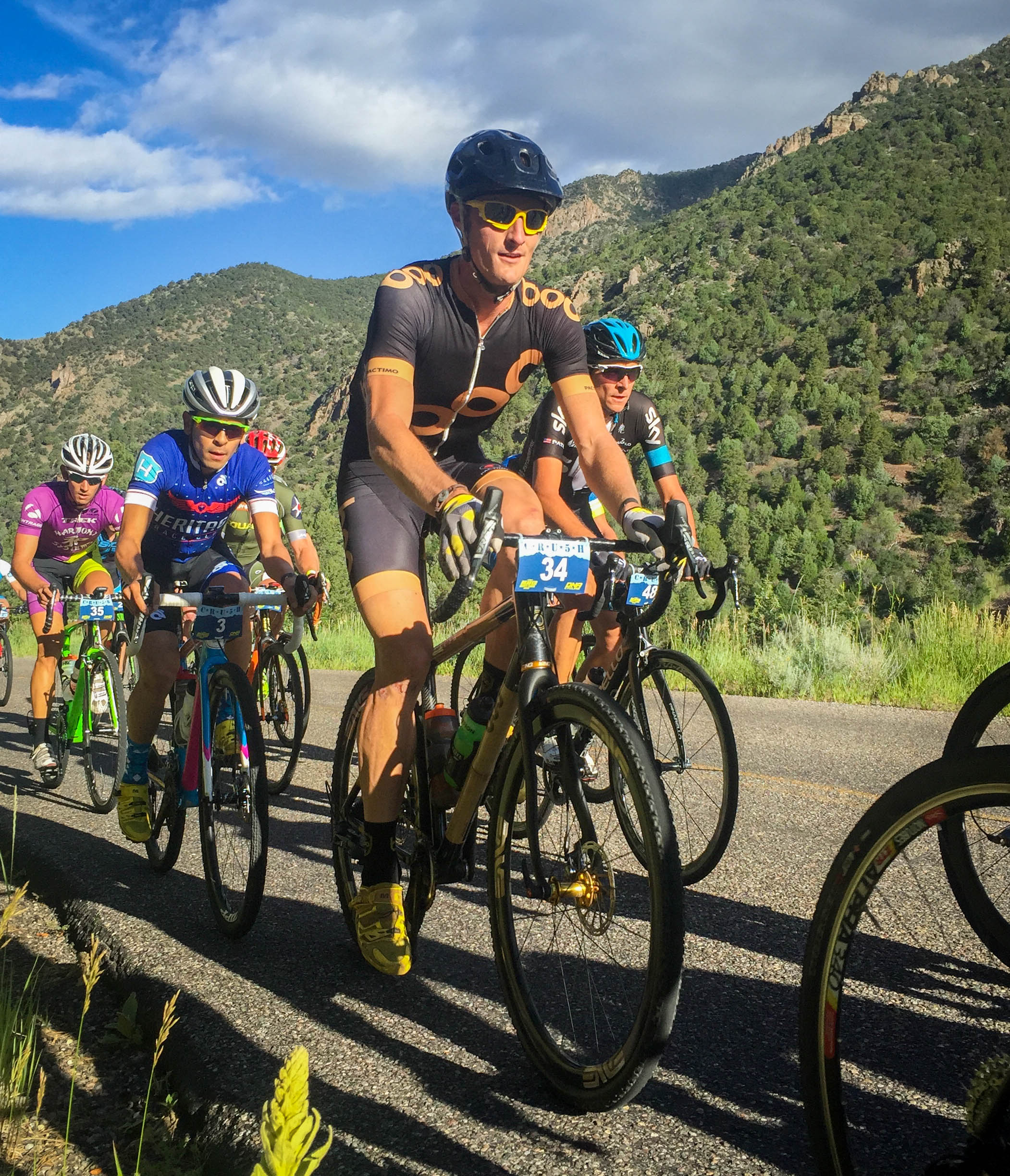 A regular in the bike room at Dillon Gymnasium, Frey rigorously analyzed all aspects of his performance, from distance and speed to cadence and power outputs. During his normal cycling regimen, he spent between 20 to 25 hours on his bike each week, often riding with his teammates on the cycling team. After moving to Boulder, Colorado, in the summer of 2007 for a mechanical engineering internship with Ball Aerospace, his efforts paid off. In July 2007, Frey became the national time-trial champion for men under age 23, opening the door to new racing opportunities, which included an automatic nomination to race the world championship time trial in Stuttgart, Germany, and a professional contract for 2008.
In his junior year, he and three friends created a bamboo bike as a design project for his "Mechanical Design" course. Two years later, he teamed up with James Wolf, a Rhode Island School of Design-educated master craftsman in Vietnam, and together they tested countless designs and prototypes before they arrived at the stiff, light frame that makes Boo Bicycles so unique. The precision, handmade racing bikes employ dendrocalamus strictus, or "iron bamboo," hand-selected by Wolf from Boo's own plantation. The junctions of the tubes are hand wrapped with more than a thousand feet of unidirectional carbon fiber, and each bike requires more than 50 hours of labor to produce.
Boo Bicycles has sponsored another Princeton alumnus, Tyler Wren, class of 2003, a professional cyclist and former teammate of Frey's on Jamis/Sutter Home pro-cycling team. Wren has multiple top-10 finishes at the highest level of the cyclo-cross discipline on board different Boo frames.
Frey recently co-founded Aluboo Bikes with Drew Haugen, a 2012 alumnus. Their meeting was serendipitous: Frey was invited back to lecture in Professor Ed Zschau's ELE 491: High-Tech Entrepreneurship course, and Haugen remained afterwards to introduce himself. The two began working together in July 2012 and since then have combined Boo Bicycles and Aluboo Bikes into a single company and are focused on becoming one of the top bicycle companies in the world.