Last summer, I was fortunate to receive a highly coveted spot as student crew member for Princeton reunions. My crew worked Princeton's 65th reunion, setting up headquarters in Forbes next to the Old Guard Crew. As a crew member, I had several jobs and responsibilities, including check-in, table set-up, bartending, and transporting alumni around campus. As student employees, we had permission to engage with certain reunion events such as talks from famous alumni, group meetings, and fun activities.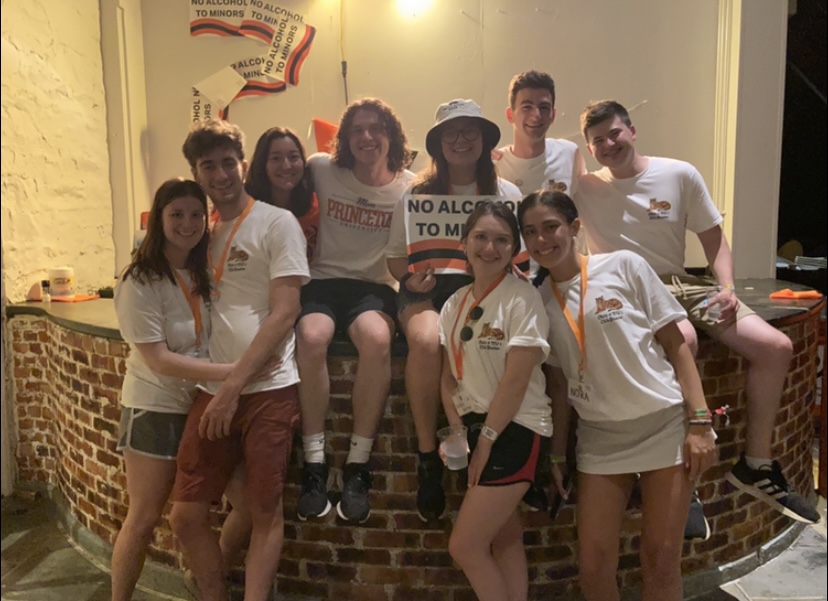 Over the course of reunions, I grew close with my alumni group, greeting them with a smile every day as they showed up for activities. Transporting alumni across campus in golf carts was my favorite part of the job. Golf cart drives were great opportunities to get to know alumni through deep conversation. I learned about what it was like to attend Princeton in the 1950s. I thoroughly enjoyed conversing with the 87-year-old alumni, and was fascinated to learn about their experiences and memories from Princeton.
As a first-year student, it was incredibly rewarding to experience Princeton reunions. Witnessing Princeton's close-knit alumni community has endowed me with a strong sense of belonging at Princeton. It was moving to see that so many people hold such a love for this school and still return to visit, sporting their finest orange and black attire, many years after graduation. Reunions quite literally ending with a bang, as we all gathered in the football stadium to watch a grand fireworks display. Looking up into the brightly-colored sky, I reflected on my work over the weekend, the alumni I had met, and the friends I had made. I take these experiences with me, knowing that one day, I too hope to return for the festivities of reunions as an alumna myself.