As Princeton University prepares to welcome many students back for the spring semester, questions abound about what to bring and how to prepare for a new type of semester.  Whether you're a first-year student ready to experience your first taste of the Orange Bubble or a prospective student looking to get a better idea of what Princeton is like, I hope this post answers some questions about winter in Princeton.  
I, myself, am from Colorado — a state known for its winters.  But I come from southern Colorado, which is more of a desert climate than our famous mountains.  I'm used to a mix of warm and cold days, with occasional snow, each year from around October-February.  My biggest surprise when coming to New Jersey was that there weren't really any warm days during the winter.  Some days were nicer than others, to be sure, but it's still a far cry from the 57 degree Fahrenheit and sunny days that I've had here in Colorado these past few days.  
So, what's winter like in New Jersey?  Well, it's cold.  Most days are below 50 degrees Fahrenheit, and often cloudy or overcast.  There's a mix of rain and snow, but winter storms are rare.  You're more likely to need rain gear rather than snow gear! 
Image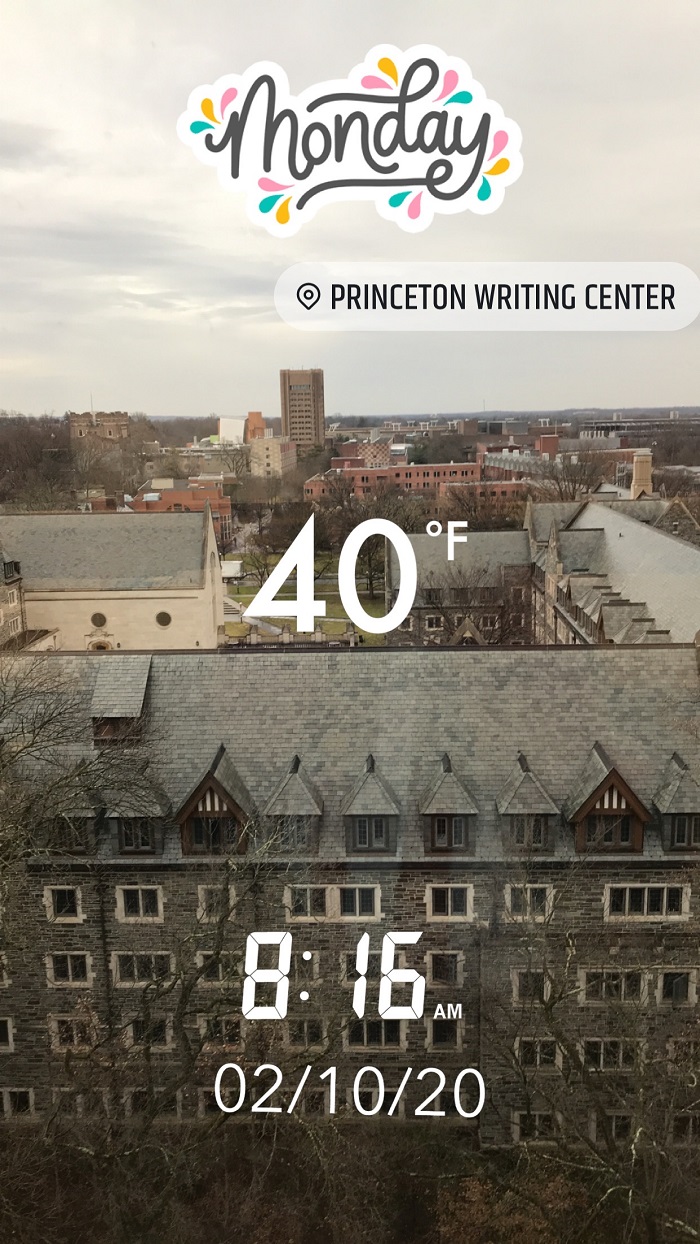 My number one suggestion would be a knee-length winter coat.  In Colorado, I had a typical jacket-style winter coat.  It wasn't until I spent a week in Chicago in March that I learned the value of a longer coat.  It makes all the difference in the world.  
You will also want some type of waterproof shoe for rain and snow.  I have a pair of waterproof hiking boots that I wear on rainy days instead of sneakers, and a pair of fun rain boots I wear with thick socks for other occasions (they have sparkles!).  There's nothing worse than walking around in wet socks because your shoes soaked through. 
Of course, you'll want plenty of jackets and hoodies to keep warm.  Luckily, residential colleges often give away jackets, and you can always pick up a Princeton hoodie at the U-Store!  Stay safe and stay warm.