Like most other college students, I am always appreciative of (and searching for) opportunities to eat for free.
This is where Princeton DiningPoints come in.
The DiningPoints initiative was launched in September of 2022 as a way to encourage community among Princeton students, as well as between campus and the surrounding community, without having to worry about spending money out of pocket. The initiative grants all students on the unlimited dining plan 150 DiningPoints at the start of each semester (the equivalent of $150), and any points that are not used during the fall semester roll over into the spring semester.
These points can be used at a wide variety of dining locations both on and off campus, and they are the reason that I made it through some of the busiest times of the fall semester. During reading period, the promise of a hot chocolate from Small World Coffee at the end of each day was all the fuel I needed.
As a love letter and thank you note to this initiative, I present to you, dear reader, a week in my life told through DiningPoints.
Friday: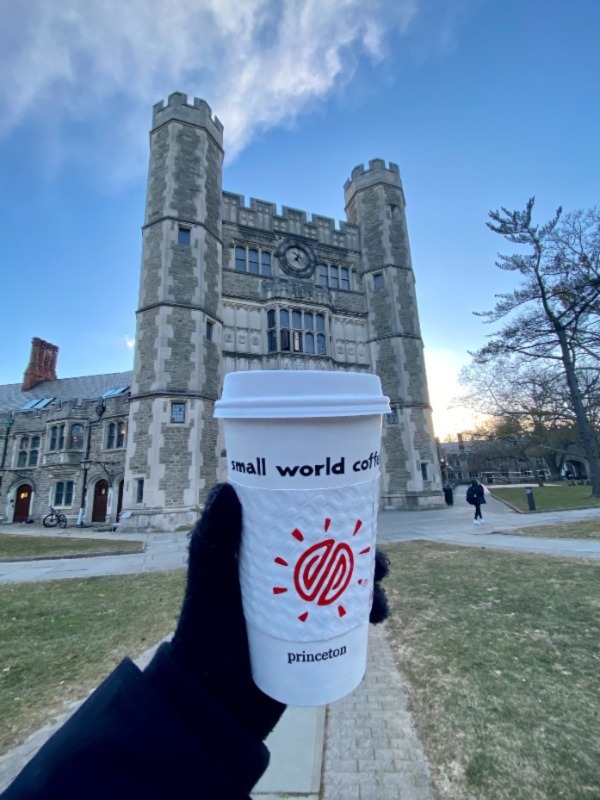 Since I try to structure my schedule so that I have no classes on Fridays, I normally use this day of the week to get ahead on a lot of my work to have a more relaxed rest of the weekend. After spending a few hours in Firestone Library, I decided to get myself a cup of Small World hot chocolate to warm up and relax for a bit before meeting up with my roommate for dinner.
Sunday: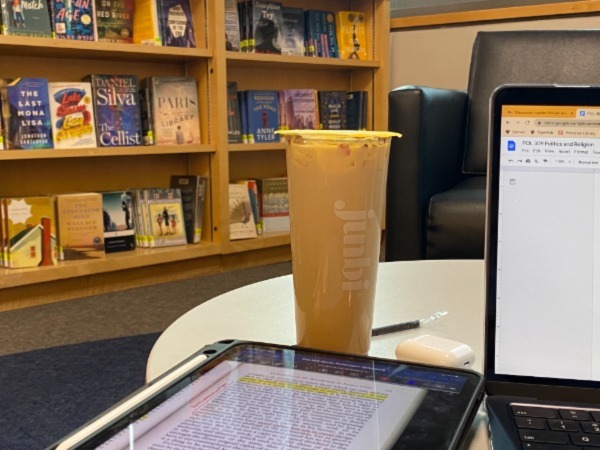 On Sunday after eating brunch, my friend and I decided to treat ourselves to drinks from Junbi during our work session. Since Junbi is so close to the Princeton Public Library, we chose to do some work there for a change of scenery. 
Thursday:
Image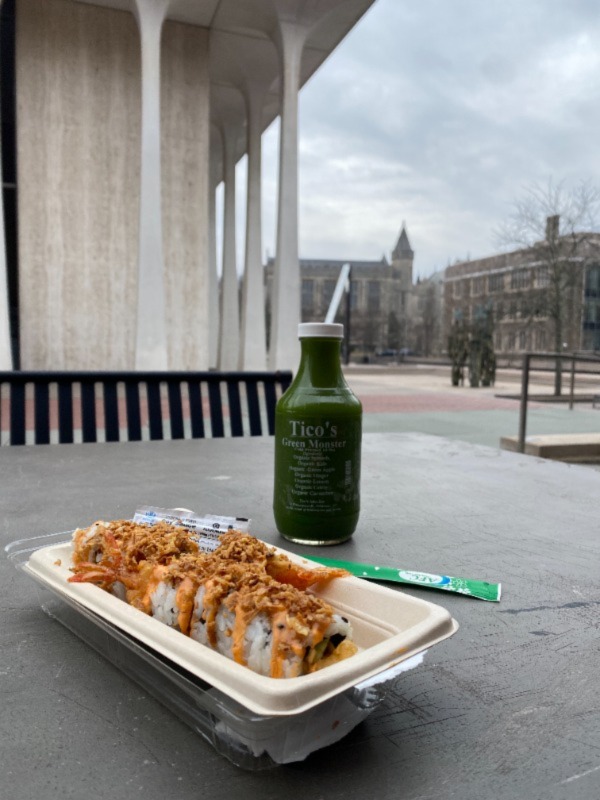 Thursdays are my busiest day of the week, with four back-to-back classes leaving me a very short window available for lunch. I decided to grab a bottle of Tico's juice and a sushi roll to-go from Frist Food Gallery. Although I had to eat somewhat quickly, I took the time to eat outside of my next class and call a friend from back home. 
Although I normally try to space out my use of DiningPoints a bit more, I felt fine using them in this way this week since I had some left over from last semester. There is a lot of freedom in the way you distribute your use of points: some of my friends had used them all up within the first month of the fall semester, while one of my friends still had 120 left by December. No matter how you use them, DiningPoints offer opportunities to connect with friends, take breaks, and treat yourself for all the hard work you accomplish.