When I feel overwhelmed by my coursework or other life stressors, going for a run never fails to help me put things in perspective. Movement and exercise are an important part of campus life for me, and I've found that the many opportunities here for group or individual exercise make it easy to fit fitness into my schedule. 
When I'm looking to run with a group, I'll join the Princeton Running Club for practice. The group meets to run together almost every day, and some members compete in weekend races against other universities. I often have meetings during their afternoon practices, so I drop by only occasionally, but they always welcome anyone who'd like to join that day's run. They've introduced me to several great routes in the area, many of which start on the "towpath."
The towpath, known formally as Delaware & Raritan Canal State Park, is a long, flat trail that runs parallel to the canal along its entire length. It runs parallel to both the canal and Lake Carnegie (water views on both sides!) if you make a left at the Alexander Street entrance. While you'll sometimes hear Forbesians grumble about being a little further from central campus, a benefit of Forbes' location is that it's the closest residential college to the towpath entrance: I can run down Alexander Street from Forbes and be on the towpath in about 6 minutes!
Image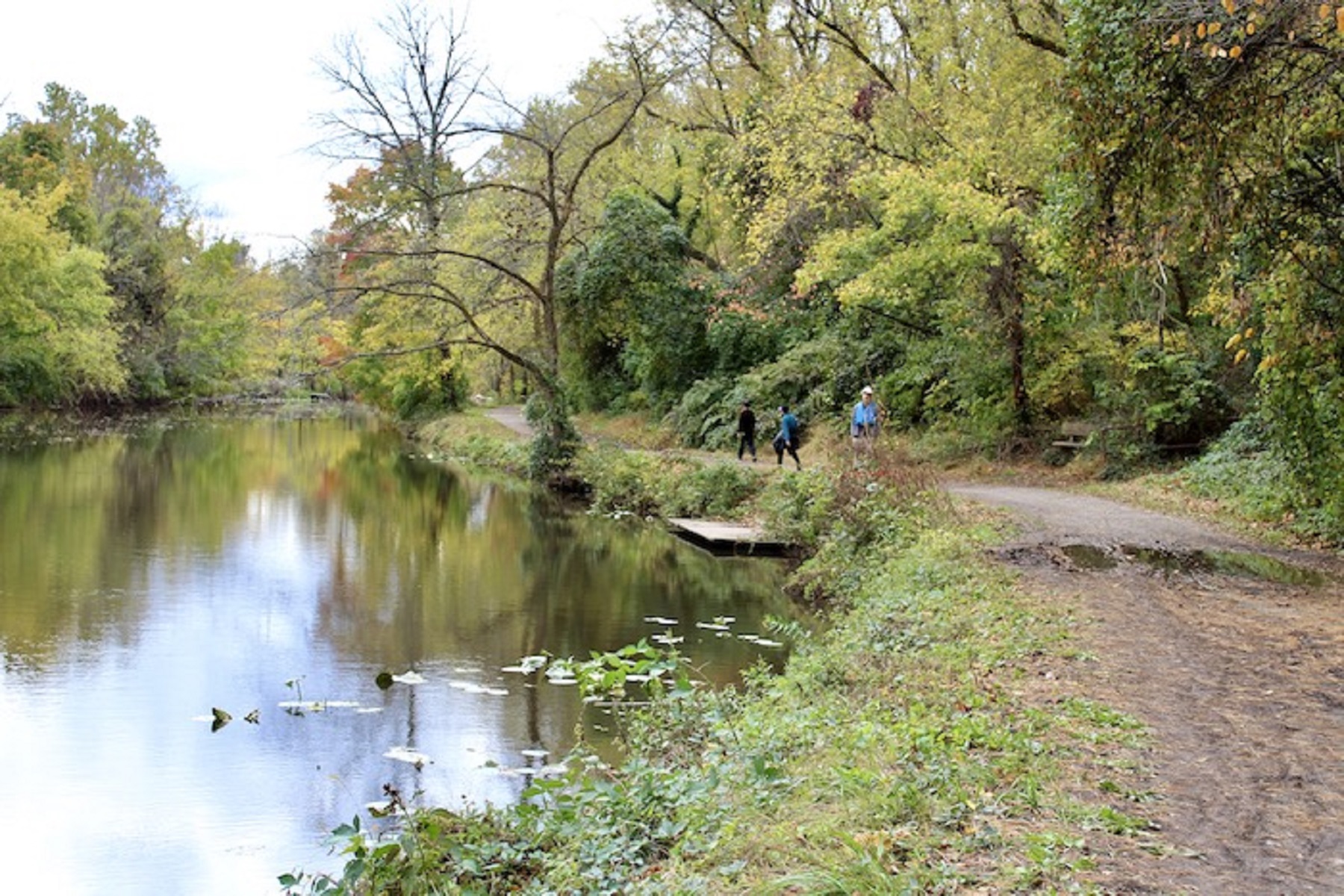 After a heavy rainstorm, the towpath can be fairly muddy, and I'll usually choose to go for a run on the streets instead. Princeton is a very pedestrian-friendly town, so running on the sidewalk or street is a safe option that allows me to get off campus for a little bit. When I want to do interval training, I'll run a 1.5 mile warm-up to the public track at the local high school, run some interval laps, and then jog back. It's a nice way to explore the streets of the town.
After a run, I sometimes like to supplement the cardio with some strength training at Dillon Gym. Having a gym right on campus is highly convenient because I can just drop in for 15 minutes after a run to do some sit-ups or pull-ups, and then be back at my dorm in 5 minutes. Dillon also has cardio machines that I'll use when it's wet or cold outside. Running is my preferred activity, but Dillon also offers spinning, Zumba, and yoga classes every week. 
The trails, campus gym, and numerous clubs mean that there is no shortage of ways to be active during the semester. I've really loved getting to know some of the local running routes (my favorite so far is a 7-mile loop the running club has dubbed "Bean Fields"), and I'm excited to continue exploring.