One of the coolest parts about going to Princeton is the surrounding area. Princeton (the town, not the school), Lawrence Township, and West Windsor—which comprise the campus's immediate surroundings—are absolutely beautiful, and while not as bustling as a city still offer a lot for undergraduates to do. 
Perhaps my favorite place to visit in the surrounding town is Terhune Orchards, an apple orchard and farm located about ten minutes from the University. There are a ton of different ways to get there—see my blog post about navigating the campus and the surrounding area—but the last time I visited was on a weekend visit I received from my dad last November.
When we got there, we quickly realized that there'd be even more to do there than normal—it was pie tasting day! Once a year, Terhune organizes a pie sampling event before Thanksgiving, where for a small flat fee you're entitled to unlimited samples of all their different pie flavors. We'd eaten lunch before we arrived, but we need not have bothered—I crammed so many different flavors of pie into my stomach that I was sick.
Image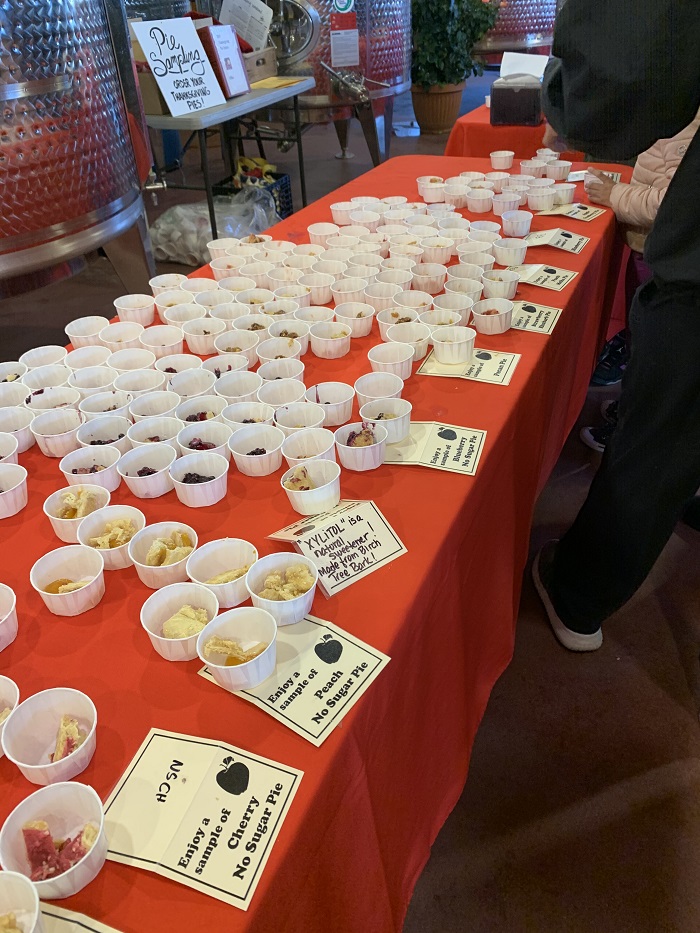 Afterward, we went and visited the different animals roaming the farm. My favorite animal to visit there is a cat living in the farm store named Honeycrisp, who greets me warmly every time I go. But there are other animals too—I've seen goats, turkeys, donkeys, and dogs, and since I care deeply about animal welfare (see another of my previous posts about my Princeton-funded animal welfare internship!) it's always heartening to see them being treated so well.
Terhune is also a fixture in campus life. 'Study breaks,' which in non-pandemic times are opportunities organized by residential colleges and student clubs to hang out with friends and enjoy free food, frequently feature fresh apple cider and cider donuts from Terhune. (Whenever I visit Terhune, I buy a gallon of that apple cider to cram in my dorm room fridge). This isn't specific to Terhune, either—Princeton students frequently patronize local businesses and restaurants for study breaks and for fun nights out, creating a tight bond between students and the community.
Image
Exploring the town of Princeton is one of the things I've missed most when studying away from home. And, given that all students are invited back to campus for the spring, I can't wait to (safely) frequent some of my favorite local spots in my final semester.