Joining Team U has been one of the best decisions I have made at Princeton. I remember how surprised I felt when I discovered that Princeton had an organization like Team U that both raised funds for charity and participated in endurance events. As a long distance runner with a strong inclination for charity work, it seemed like the perfect fit for me.
This combination of passions has given me the motivation to re-evaluate why I run. Running, something I once considered solely a solitary and personal ritual, turned into a way for me to help others. Now not only do I participate in half marathons for my own personal gain, but I also raise money for Shoe4Africa. I feel like a better individual knowing that my running and fundraising has led to the construction of a children's hospital in Kenya. Telling my friends about my efforts has spread word about the cause, which has inspired more people to further Team U's dual goal of living a healthy lifestyle and supporting charity.
In addition to feeling like I've made an impact, my favorite part about being a part of Team U is the camaraderie. My fondest memories about cross country center on the strong relationships I formed with my teammates, and this has carried over to Team U. I have met extraordinary people through my involvement in the organization, and have yet to meet even half of the students who comprise the team.
This past fall, I competed in the Princeton Half Marathon with Team U. After recovering from a six-month injury, I felt like the race would be a humiliating and painful reminder of my period of inactivity. But what kept me going throughout the run was reminding myself about why I joined Team U in the first place. The race wasn't just about me. I was about running for the team. I was running for charity. I kept these positive thoughts in my mind throughout the race, which I believe pushed me to finish. In the end, I finished within 10 minutes of my personal best, and I afterwards found out that Team U surpassed the semester's fundraising expectation. The event was a success, and to this day the Princeton Half Marathon has remained one of my fondest memories of sophomore year.
Image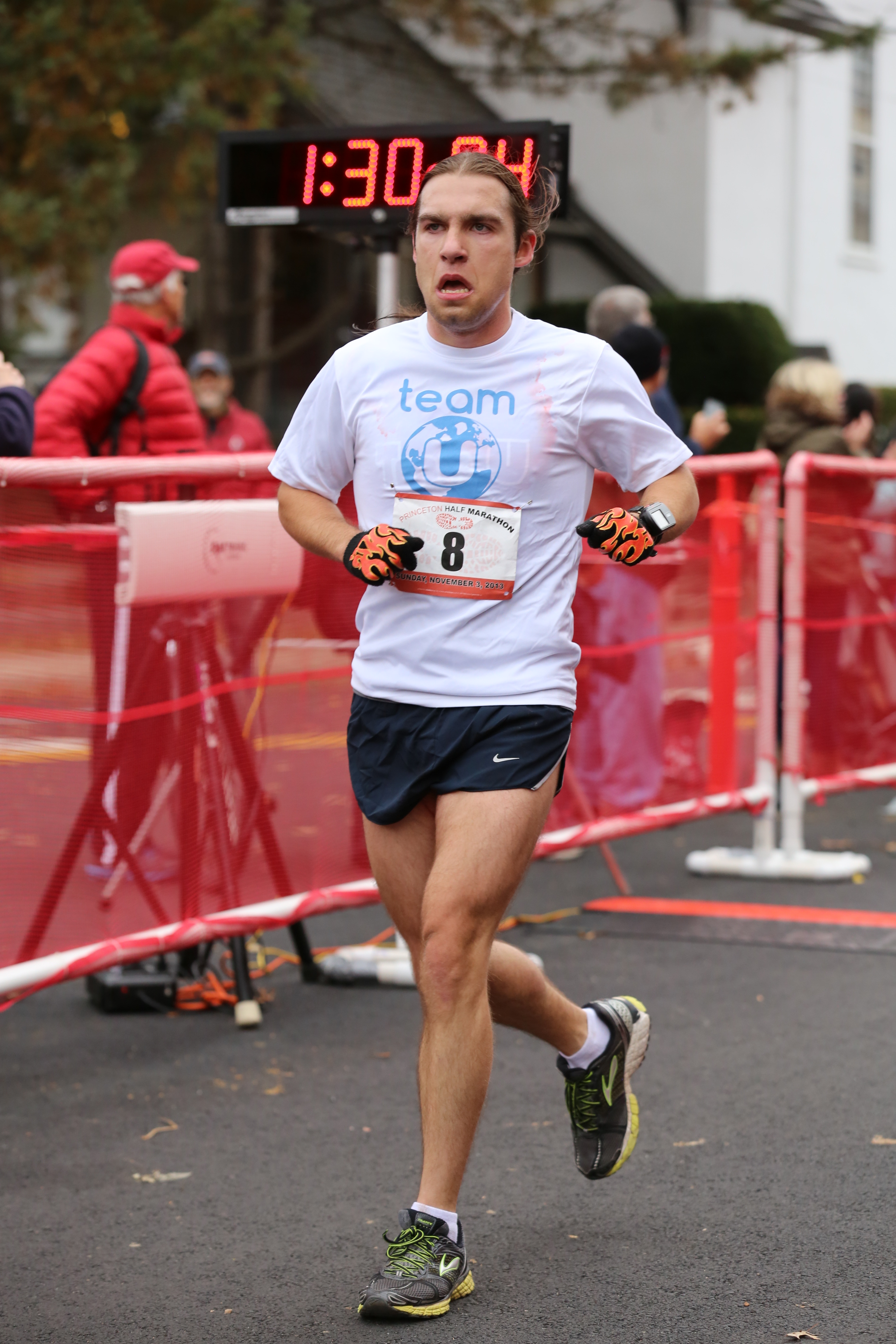 While everyone has his own personal reasons for joining Team U, I think there is a common thread that connects everyone's stories: the desire to make a difference, whether it's in the community or oneself. Team U has allowed me to accomplish both.