Grace Lee
Hometown: Seoul, South Korea
Class Year: 2021
Major: Sociology (certificate in Entrepreneurship)
Email: yklee@princeton.edu 
Image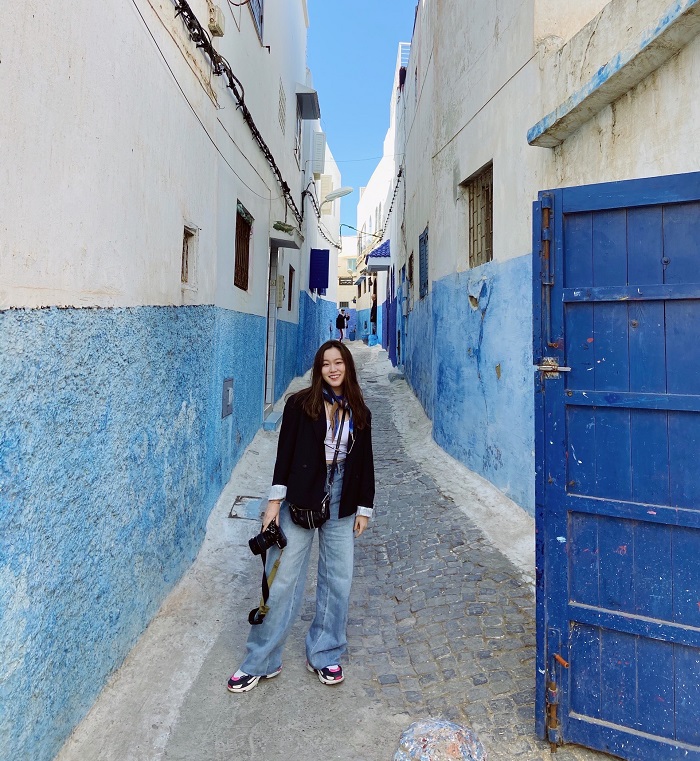 As an international student from Korea, a racially homogeneous nation, I was not used to being surrounded by such a diverse population at Princeton, one where I am a racial minority. It was a challenge that I had not anticipated prior to college. Yet, it came to significantly impact my identity. I even wrote my Sociology Junior Paper on this topic (the racialization of international students from homogeneous countries in higher ed in the US). However, as much as that diversity initially made the Princeton environment seem foreign to me, the very diverse make-up of Princeton's campus came to be one of the best parts about the community and helped me find a strong sense of belonging at the University.  The sense of connection to Princeton's broader community came from the recognition of how I help contribute towards to that incredibly rich diversity. Through being part of diverse, dynamic communities in my residential college, student clubs, classes, the Davis International Center, and several other spaces, I have become more aware and proud of my identity as a Korean. Now, I have a deepened sense of appreciation for the diversity of thought that stems from varied backgrounds and experiences.
---
Ronnie Kihonge
Hometown: Nairobi, Kenya
Class Year: 2022
Major: Economics
Email: rkihonge@princeton.edu
Image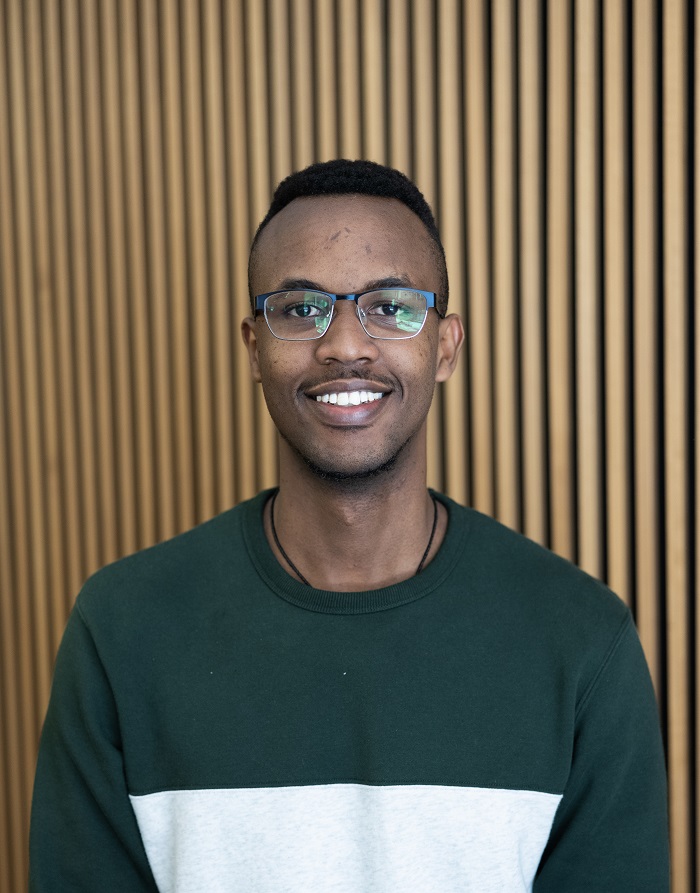 As an international student, life on campus has had its fair share of ups and downs. From not knowing what products to buy because of the numerous brands America has to offer, to not knowing how to properly address my professors in emails. These nuanced challenges have been part of my Princeton experience. Fortunately, the Davis International Center (Davis IC) was there for me from the very first day. One of their student leaders was even kind enough to help me move in and get settled! While in the beginning I was uncertain about how to navigate Princeton, International Orientation helped me get a better sense of the school and eventually make close friends. The Davis IC also hosts regular events throughout the year that foster community among international students. We would meet, talk and joke about everything we were going through, and I would leave feeling like I wasn't alone at Princeton. Joining different clubs also helped me transition into the Princeton community. The frisbee club, for example, was a way to make friends and also take a break from school work. As I became more comfortable, I decided to serve on Mathey's College Council in my sophomore year, organising weekly study breaks for students. I also found great joy in serving as director of PiE, a sub-group in the Entrepreneurship Club, which allowed me to meet great leaders in different entrepreneurial spaces.
---
Katherine Ross
Hometown: Toronto, Canada
Class Year: 2022
Major: Economics (certificates in cognitive science, German language and culture, and environmental studies)
Email: kfross@princeton.edu
Image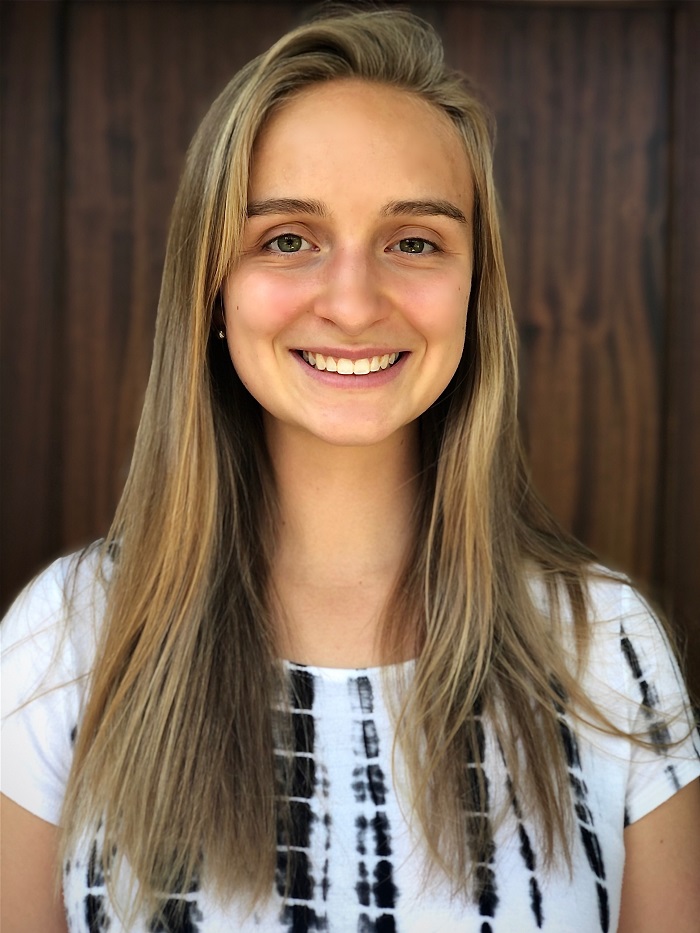 While coming from abroad presents its own challenges and hurdles for international students, the Davis International Center (Davis IC) staff understands and anticipates them. For example, during our International Orientation, there was a fair to help students learn about phone plans, set up bank accounts and ask any visa-related questions. I remember thinking that the event coordinators must have read my mind! They knew my concerns and planned an event to help my classmates and me settle in to our new home. The international students here at Princeton really do contribute to the diversity of opinions and backgrounds on campus, and I love that we have the Davis IC to celebrate and support that.
Image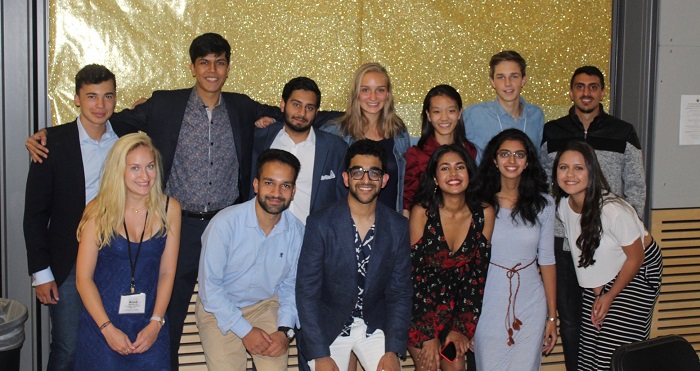 International Orientation was a great way for students to get to know campus, meet their residential college staff, and begin to bond with their fellow international students. I am from Toronto, Canada, and therefore, live closer to New Jersey than any American students from the West Coast. I remember debating whether or not I should attend International Orientation, but looking back, I am so grateful that I did! I am now a junior, and have met many other students, whether they are teammates, other students in clubs I am involved in or peers in the Economics department. Over the years, I continue to cherish the memories made with my fellow international students, during orientation and beyond!
---
Tanvi Nibhanupudi
Image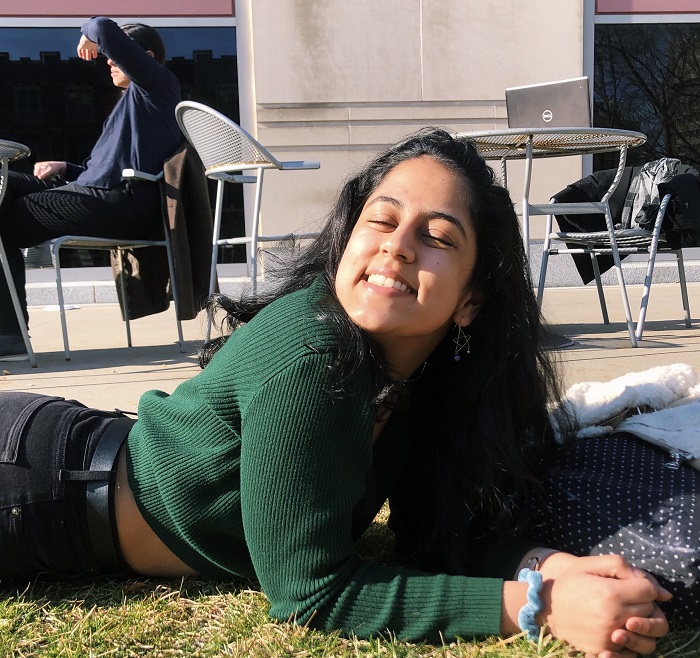 There's no doubt that Princeton is challenging, and one of the challenges of being an international student is dealing with the culture shock. Having moved between London and Singapore, I considered myself fairly well-versed in navigating different cultures and, naively, I did not expect to experience culture shock. Yet, when I got on campus, I was overwhelmed but exhilarated by just how AMERICAN everything was. I was inspired by my friends' passion for constitutional law, for moral debates, or even for finding the best chai latte on campus, Tiger Tea Room! My favourite part of Princeton will always be the conversations I'm having and the friends I'm making: everyone on campus is eager and excited to hear you bring your experiences from outside the U.S. to the discussion. The culture shock has even taught me so much about my own values and finding my place in the fields of journalism and economics. To be an international student on Princeton's campus is to meet new people every single day, each with exciting stories that you may know nothing about. It is about learning and immersing yourself in a foreign country's politics, history and culture. And, it is about having conversations that push the limits of your knowledge, shape your values, and teach you what it means to be an engaged global citizen.
Image