I haven't experienced a South Texas November in four years. It's nothing spectacular; the palm trees remain green, the sun forgets to turn off its summertime rays, and people still wear shorts and flip-flops on their way to the pool. But this past fall break, I was able to escape the doldrums of post-midterms Princeton and return home.
My alma mater school district flew me in for an alumni panel at its 2nd annual "College for All" conference. I even brought along an orange-and-black Princeton tie, but it proved useless after I couldn't button my collar due to the weight gain from the Mexican food I had indulged in all week.
Tieless and tireless, I caught a ride with Isaac Bailon, the angel-headed hipster who helps me with college awareness outreach, and we headed toward the McAllen Convention Center discussing literature, biology and nostalgia — Expressway 83 does that to you.
Less than 30 minutes later, we were mic'd up, given the rundown, and subjected to the formalities these suit-and-tie events impose: "Hello, yes, nice to see you, keep in touch, goodbye."
I saved my sincerity for the stage.
My mic stopped working during introductions. "Isaac Asimov warned me about this," I said jokingly. It would have been funny if someone knew who Isaac Asimov was, or could actually hear me.
The panel unsurprisingly went nothing according to plan. The questions were relatively safe, focused on defining abstract concepts like "innovation" or "success." I told a half-complete story of myself as the alumnus who went to college out-of-state and returned to implement college readiness initiatives. My mythos was only missing the first 19 years of my life. As a result, I name-dropped PSJA CSLAP any chance I got.
I also did my best to throw in a joke about Isaac's beard, but could only echo the "spirit of altruism" catchphrase another angel-headed entity, Edgar Alaniz, coined during our college awareness
endeavors. Nostalgia can be funny. Mine wasn't. Luckily Isaac's beard was funny in its own right.
Image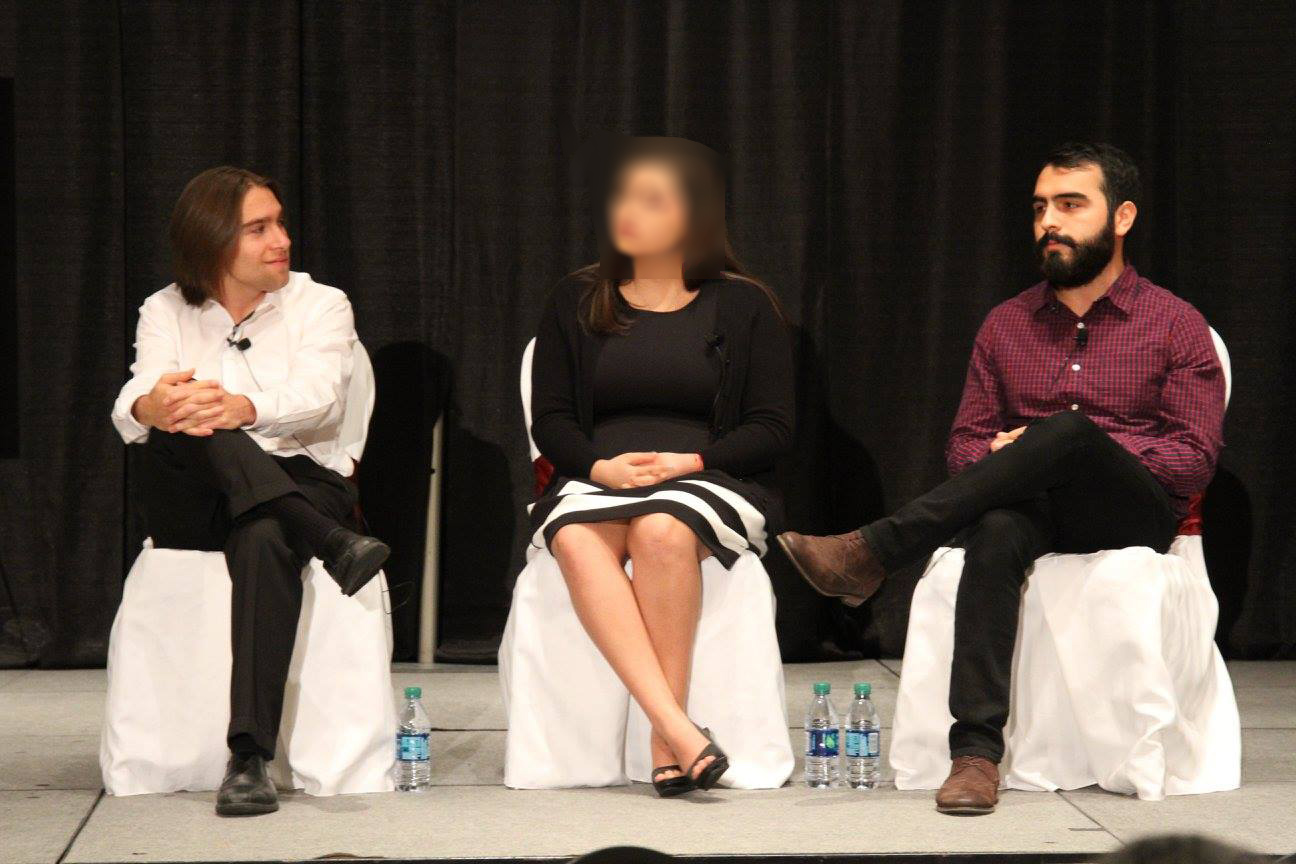 The conference ended. I said my goodbyes to childhood friends. Twenty-three hours later I boarded a flight full of Spanish-speakers whose words reminded me of home. Onward to East Coast November-land where the leaves are red and orange and the air bites, onward to thesis Firestone Library dungeon-days, onward to staring at frozen Carnegie Lake and seeing no reflection.
And I did all my week's reading on the plane!