It still doesn't feel real that I'm a senior. I opted to stay home last spring, so this is my first time being back on campus since my sophomore year. Sure, my classes and activities went on virtually, but after being on campus for a few weeks, I've realized how much I've missed. It's the little things that I took for granted before the pandemic: sitting next to someone in class, grabbing a croissant from the Tiger Tea Room, meeting up with friends for dinner etc. So as I head into my senior year, I thought I'd do a quick reflection on some of those little things: the things that make Princeton a special place to be. 
Eats & Treats
When I was home, I'd order food a lot or (attempt to) cook if my parents didn't that night. But WOW did I forget how much food there is at Princeton. On the first day of classes, there were free bagels for breakfast on my walk to class, free coffee for seniors at Sakrid Coffee Roasters, and an ice cream truck near McCosh Hall that was giving away free ice cream treats! Beyond the abundance of free food on campus, my eating club Cannon also has (in my unbiased opinion) the BEST food on the street. Last night, I had a mashed potato bowl with chicken nuggets, corn, BBQ sauce and fried jalapenos. So eating at home wasn't terrible, but I definitely took for granted all the amazing food at Princeton. 
Image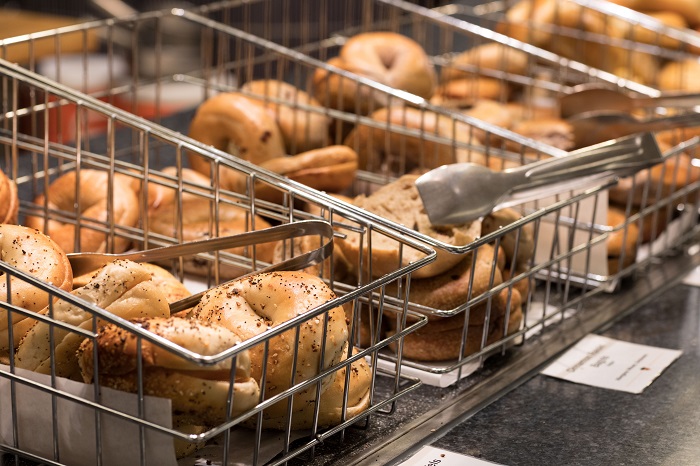 My Own Living Space
Finally, I feel like an adult again! Yes, I have my own room at home, but I don't feel the same sense of independence that I do when I'm at school. During my first-year I had a triple, my sophomore year a double and now I have a single. I love my family, but it is refreshing to have my own living space again. Curious to see my room decor? I've been working on it since the photo below. Check out my TikTok @mia_salas333! 
Image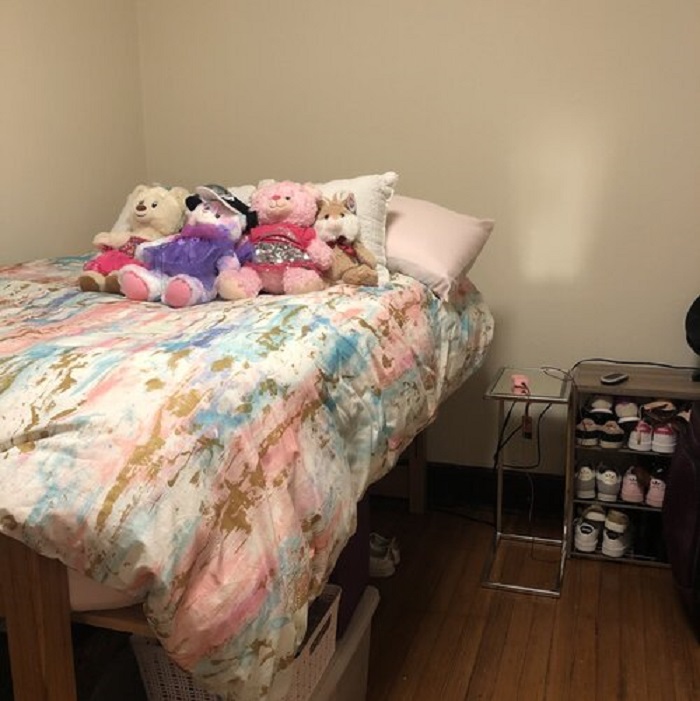 Study Spots 
This is a BIG one, because in one house with my parents and two younger brothers, finding a good study spot isn't always easy. And studying in the office or kitchen every day starts to feel really repetitive. When I got back on campus, I realized that I took all the many study spots for granted: B floor of Firestone Library, Lewis Center for the Arts seminar rooms, Frist Campus Center and more. I also forgot how inspiring it is to study with friends or even just around people. Studying at home often felt lonely, so I was reminded of just how social studying can be. 
Image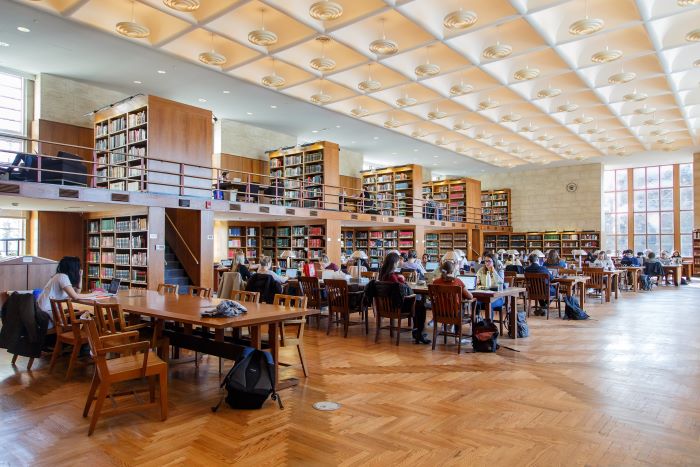 Friends! All Day, Every Day 
I have a few friends who live near me at home, but I forgot how amazing it is to literally live walking distance away from so many people. I feel way more connected on campus because I can easily meet up with friends at cheer practice, for meals, to attend fun events like the Triangle Show and more. And it's also a great feeling when I just run into people that I know on my walk to class or at my eating club. It makes me feel like I am a part of this community. 
Image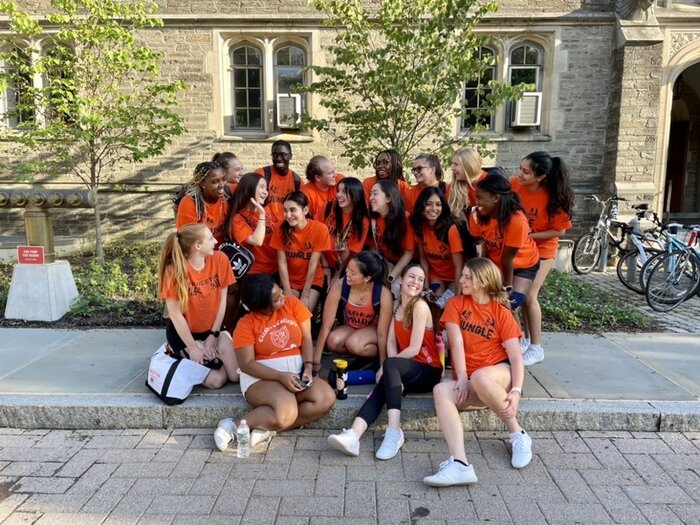 So there you have it: a round up of little things that I missed from on-campus life at Princeton! I can't wait to see what senior year has in store.