Once upon a time, a bright-eyed, freshman me was scouring the diverse entries on Princeton's student employment website. I spotted a post for an artist, sent in samples of my art, interviewed and lived the next four years happily ever after as a part-time illustrator. 
Since my freshman year, every few weeks or so, I'll open my email to a beautiful, beautiful subject line.  
Image
The "Ready?" email is always from the one and only Dana Sheridan, education and outreach coordinator at Princeton Cotsen Children's Library. Dr. Dana, the queen of everything creative and awesome.  
Image
Nestled in the castle of Princeton's Firestone Library is Cotsen's Children Library, a grotto of books and wonder. While being home to an amazing research collection of children's books, artwork, prints and historic toys, Cotsen's doors are also wide open to families around the Princeton area.
Image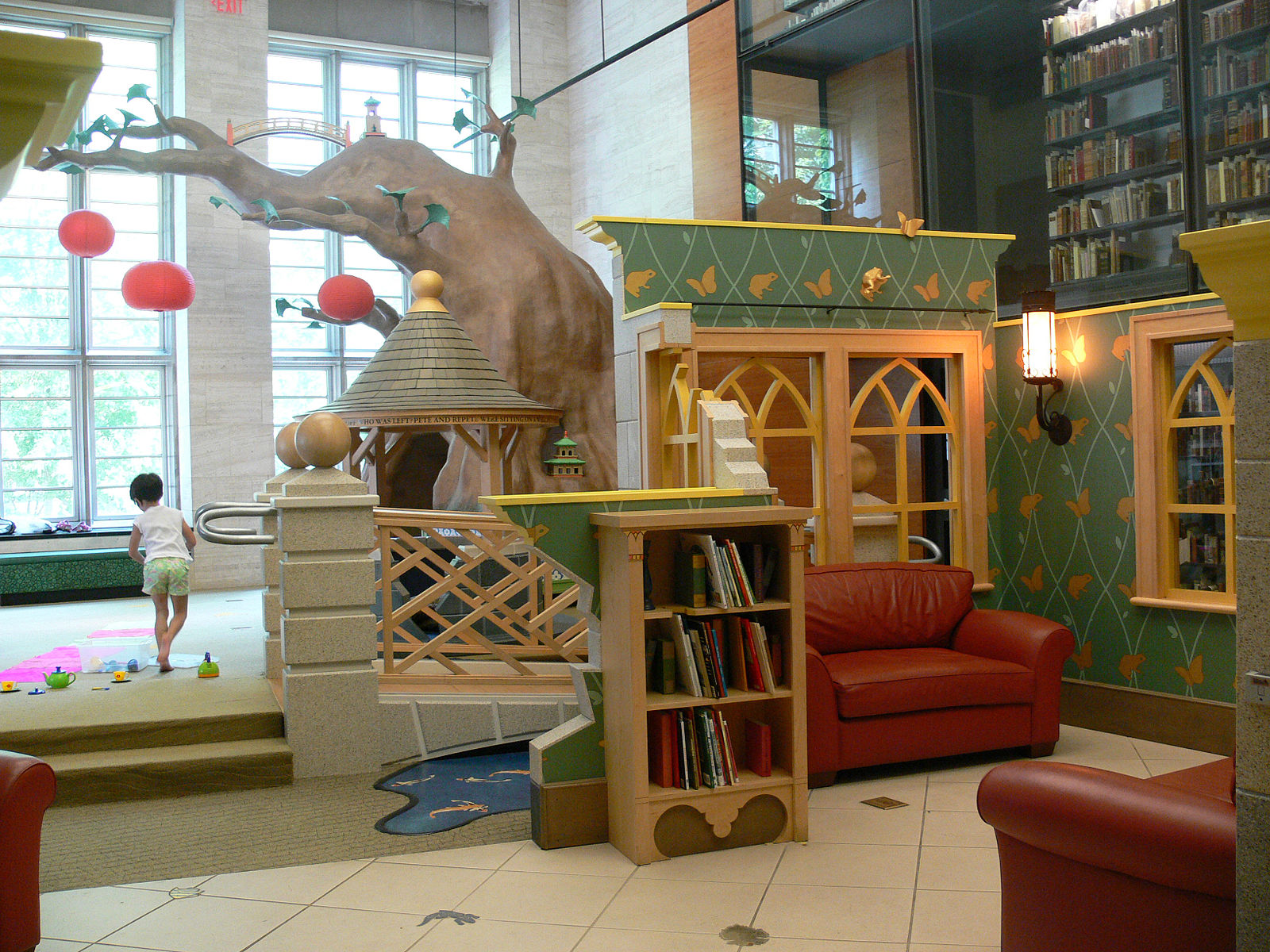 Through free public programs and outreach in this darling oasis of wishing wells and literature, it is a place of childhood wonder, past and present! 
For the first half of my time as a Cotsen employee, I mainly illustrated children's stories and poems for an outreach publication sent around the Princeton area, dubbed the Picture Book Press. Over the years, the reach of work has expanded into various odds and ends around Cotsen's events and publications. 
Image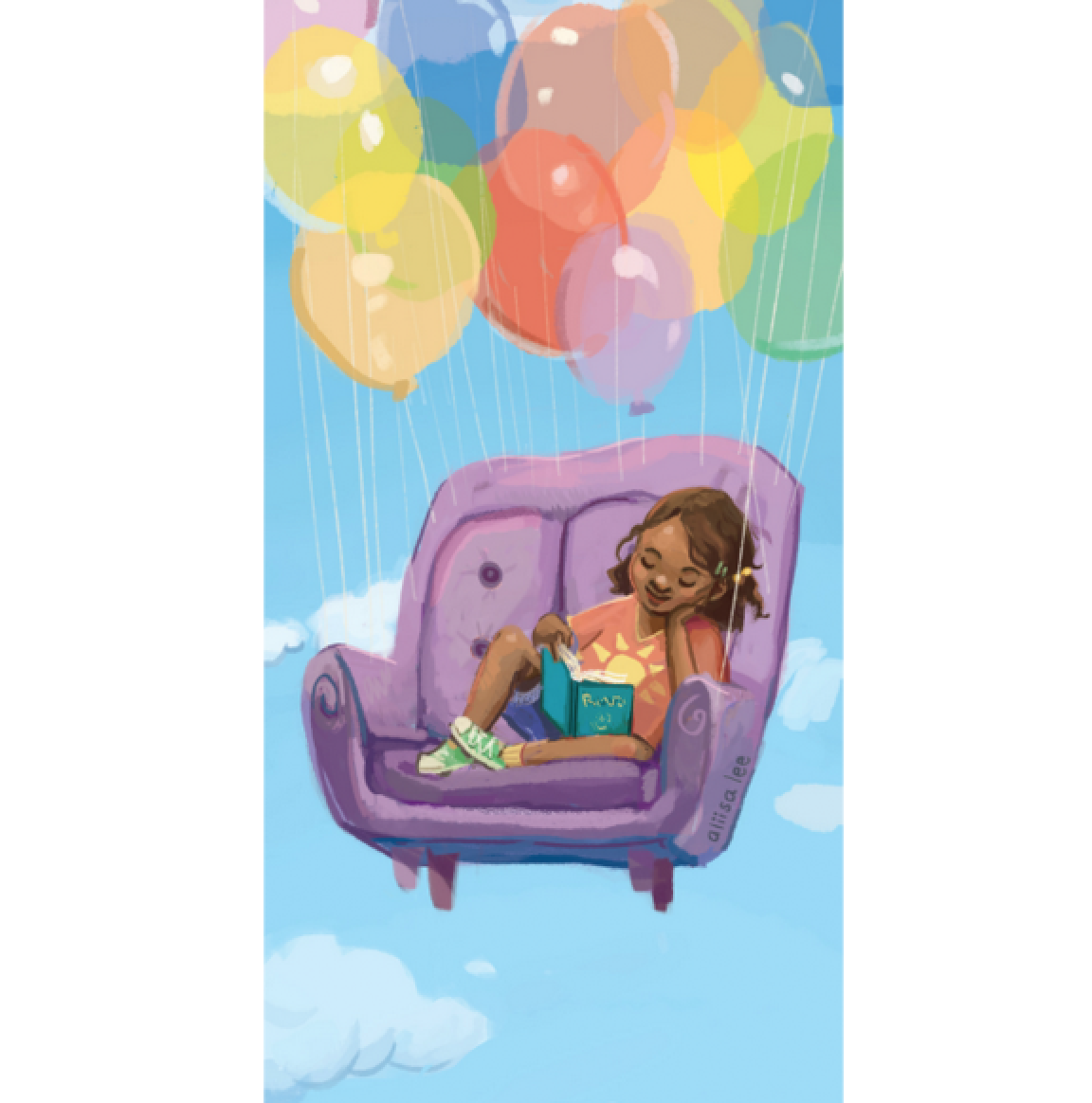 The Picture Book Press illustrations and stories aren't all online, but if you'd like to read and see something like Cotsen's "350 for 50" competition from the past two years, check out these posts on Dana's blog 
here
 or 
here
! There are stories of everything from nostalgia to dragons.
Image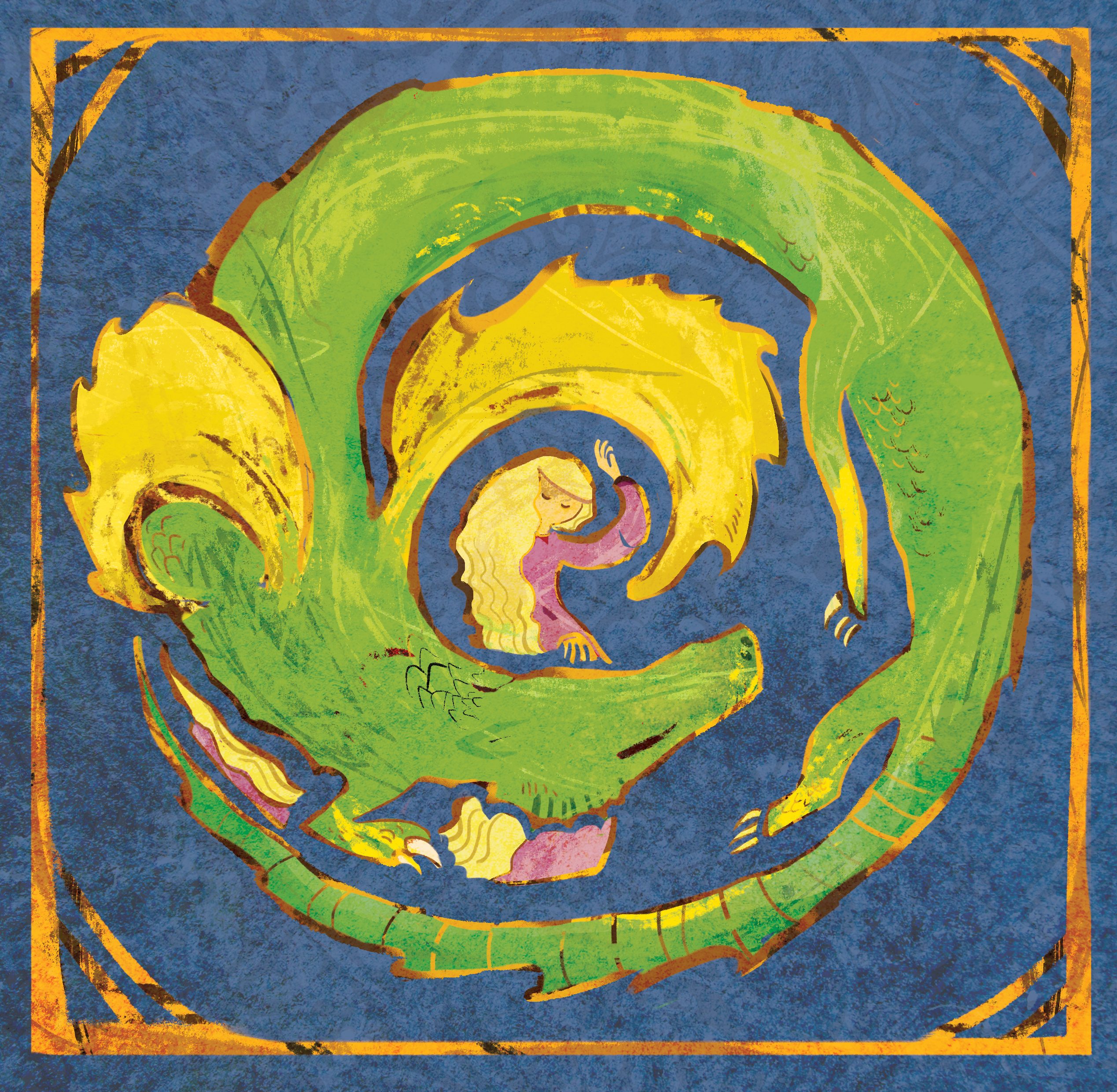 The process of reaching a final illustration has definitely made me a better artist, employee, and just generally given me a lot of joy. Take for example the tale about the last man on earth, hidden away in his cabin alone ... or so he thought.
1. After reading the piece Dana emails me, I'll draft a concept. Often Dana will suggest a composition she has in mind, sometimes I'll just go for it. Here is a sample of the first draft I'll send: 
Image
 2. Once I get the ok on that sketch, I have some fun detailing.
Image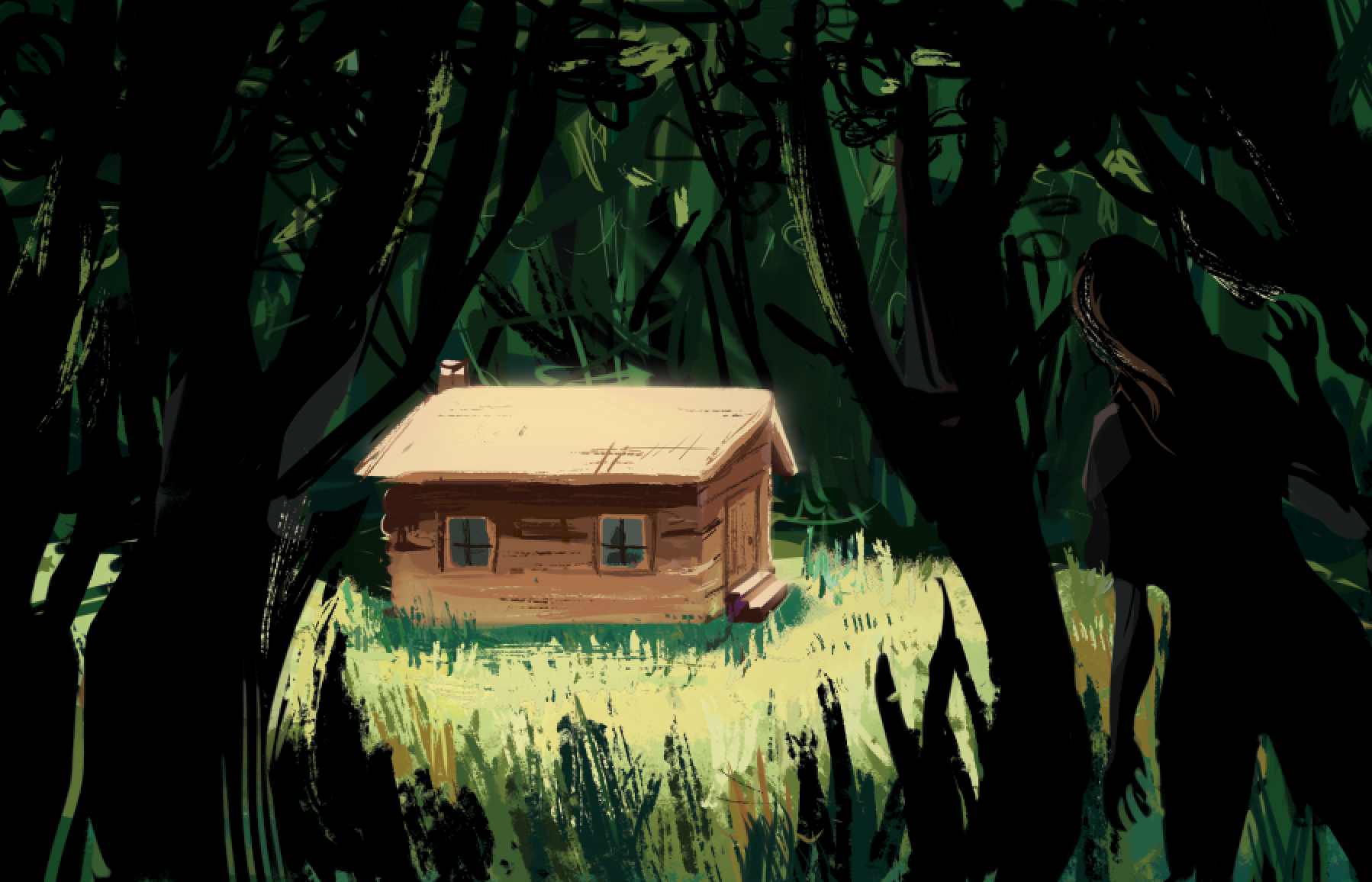 3. Sometimes this stage is good to go, but more often, Dana has some pointers. For example, this is supposed to be an incredibly spooky cabin; can we show that through the architecture of the building. Suddenly, I see how very Lincoln Log I've made the cabin, instead of post-apocolyptic nightmarish. And so I revise, send another version, which this time she approved!
Image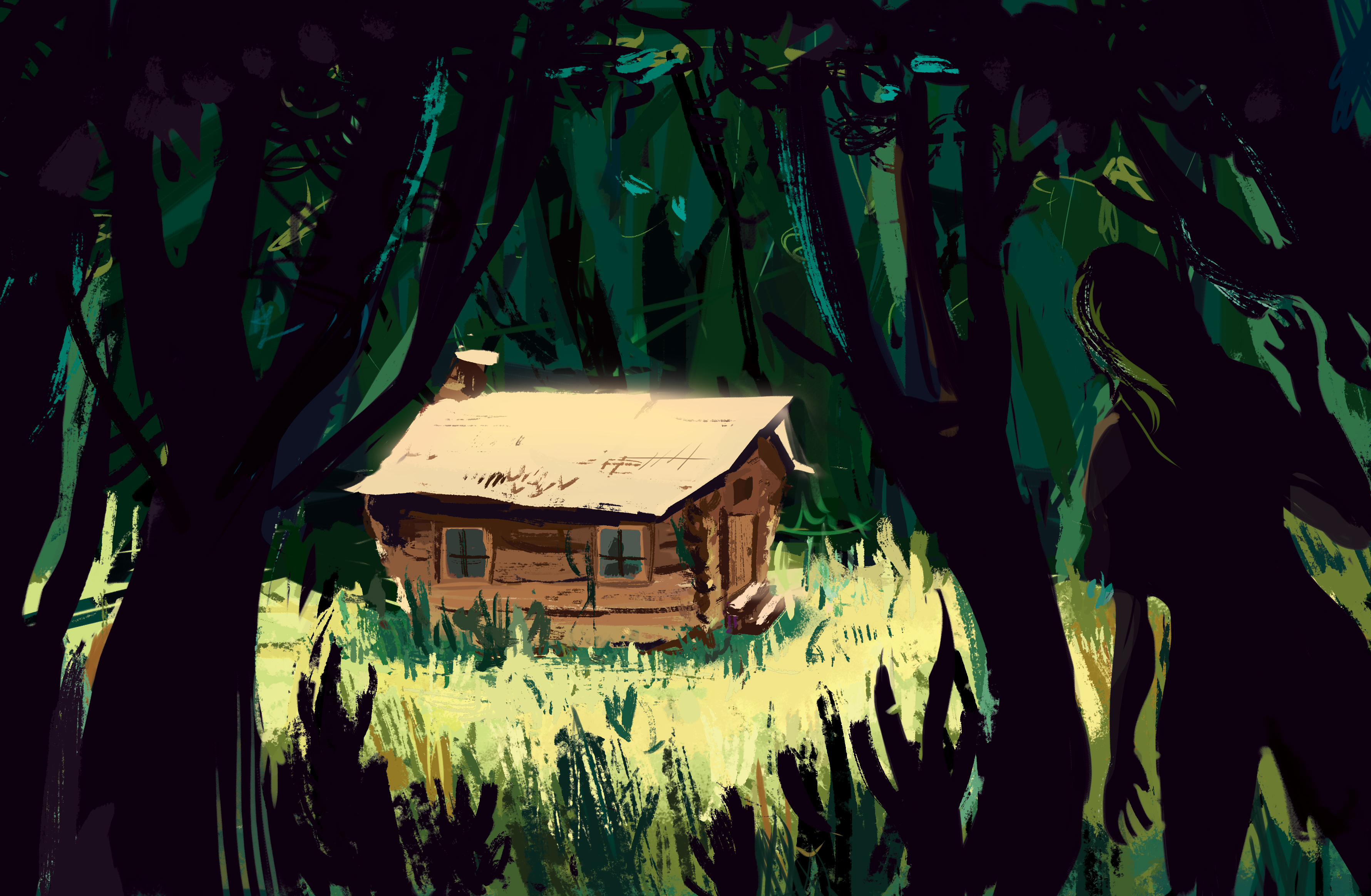 This process stands for pretty much everything that comes my way: steampunk goggle templates, Alice in Wonderland zoetropes, Princyclopedia posters, platypus logos and everything in between. One of my favorite pieces I'm happy to see used is the "album art" for Dana's Bibliofiles, an awesome podcast featuring interviews with children's book authors.
Image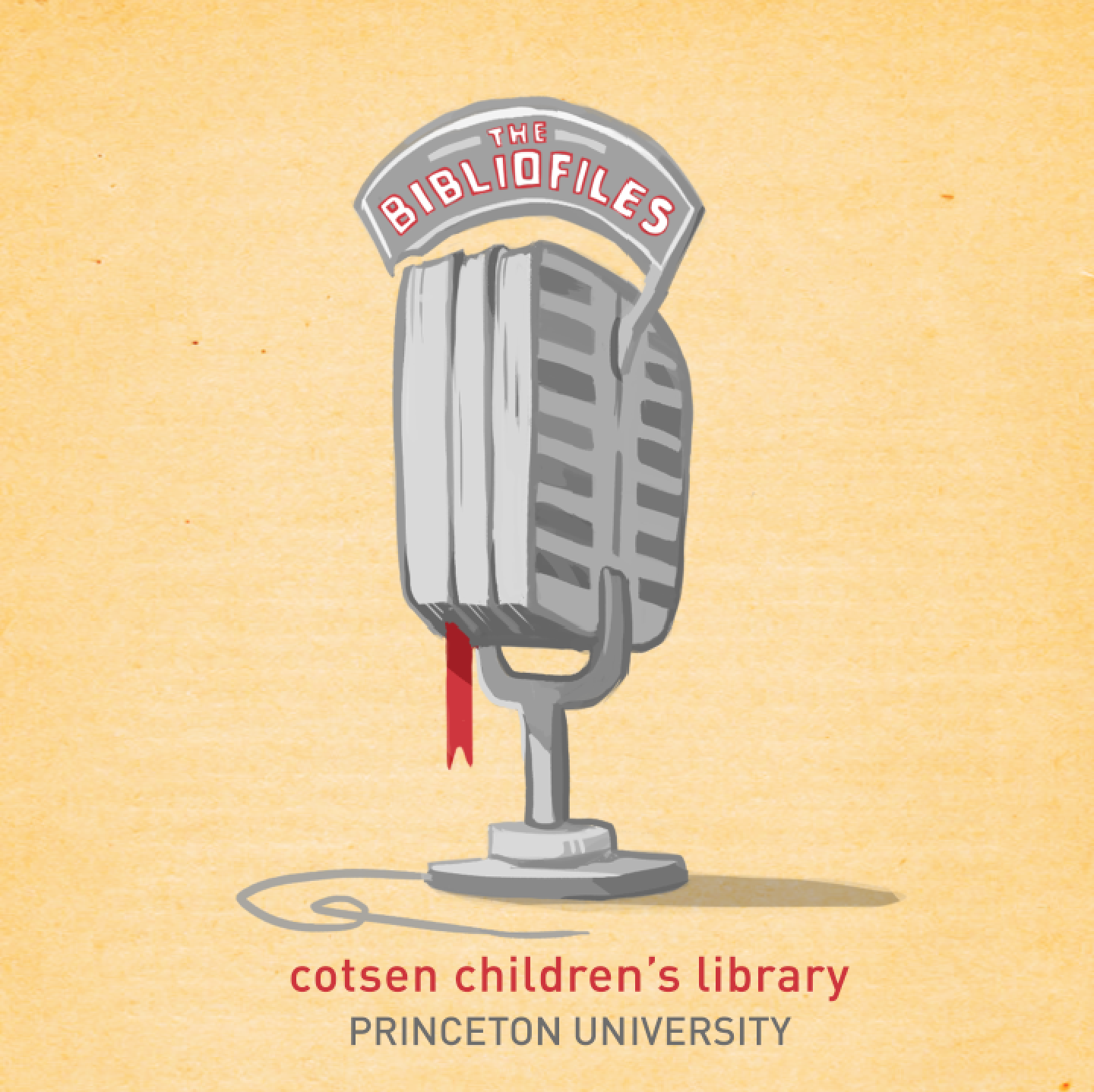 Here's a preview of early sketches! 
Image

I still have a lot to learn, but I've been able to hone my eye and hand through the years and with the help of Dana, who has been my art director, editor and friend. 
Image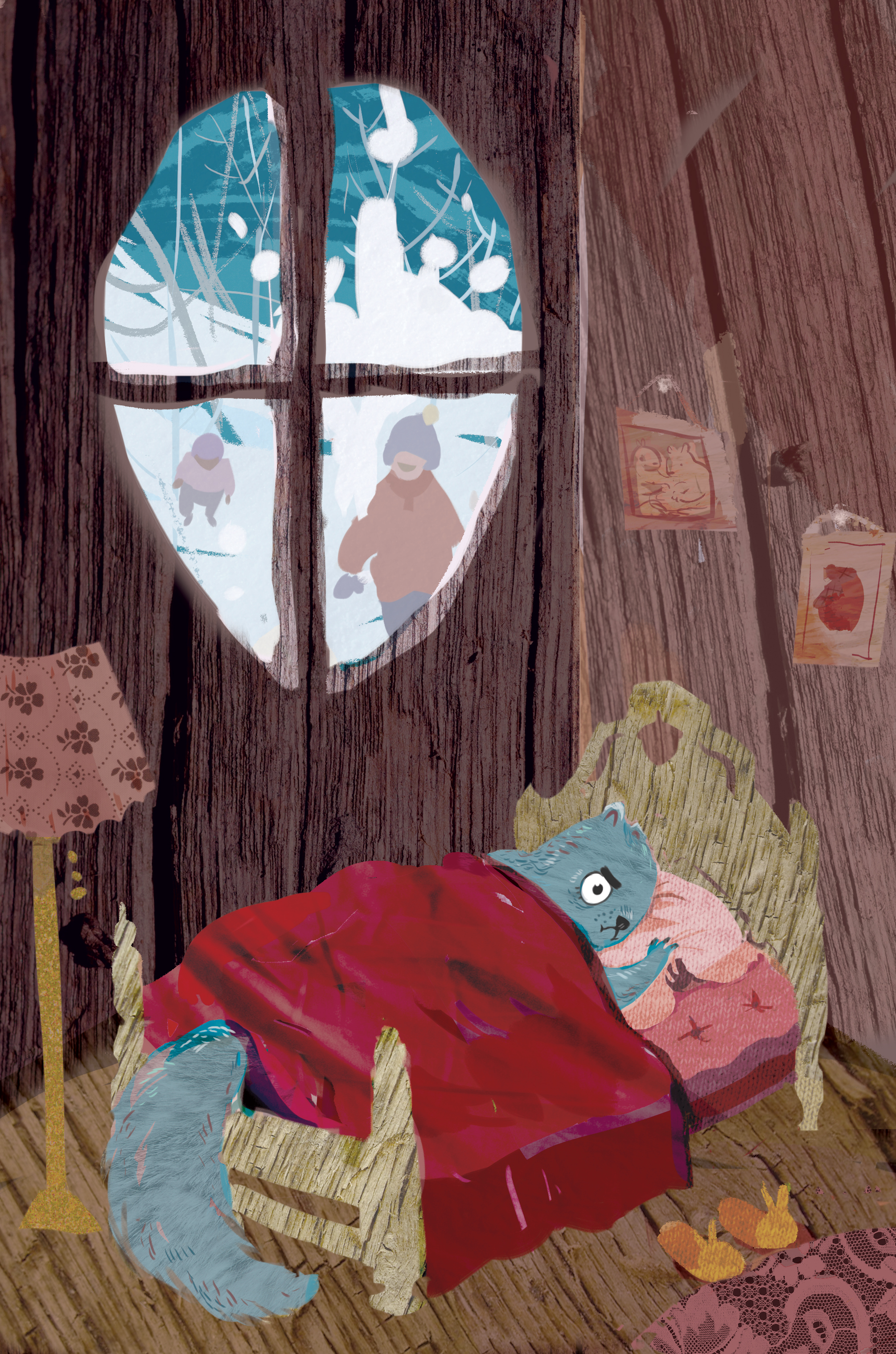 Plus, it's so satisfying to see your illustration along with some incredible stories, whether it be about what happens when you wake up a hibernating squirrel, 
Image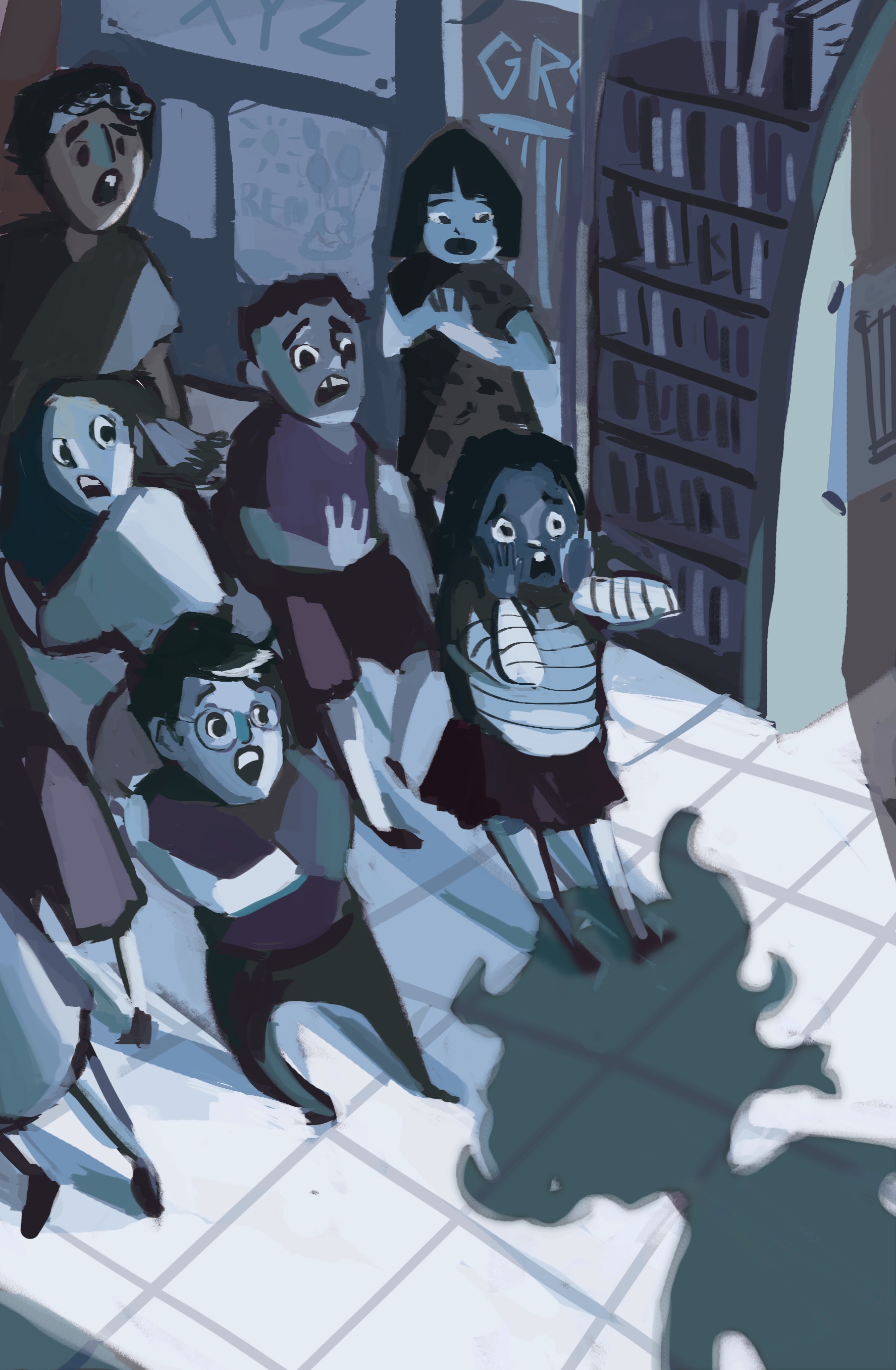 or about the worst hair day ever. (If you want to see more illustrations from my years at Cotsen,
you can find them here
.)
In the years to come, I'd love to continue illustration in some form. I'm not sure what that will be, but at least I will always be happy to have had a professional career as an illustrator at Cotsen. It sounds pretty cool, right?
Image