To the Class of 2020,
One of the things that I love most about Princeton's campus is its huge variety of architectural styles and beautiful spaces: neo-Gothic dorms and classrooms in the upper part of campus, glassy science laboratories, and grassy sports fields bordering Lake Carnegie on the south side of campus and a whole lot more in between. With such a variety of beautiful places on campus, each with its own vibe, I'm always curious to find out what other people's favorite spaces are on campus.
So, last week, I asked my fellow bloggers about their favorite spots on campus! Here's what they shared:
Image
Avaneesh: "My favorite place in Princeton is the Lake Carnegie Dam. It is located at the end of the lake along the Tow Path, which is one of my favorite running tracks. It has a mill on one side, and on the other side you can look at the entire lake. The water falls over slowly and it's calm and serene. I love running on the tow path, and the dam is my mental goal. Reaching the dam is associated with great sense of happiness and calmness in my head."
Image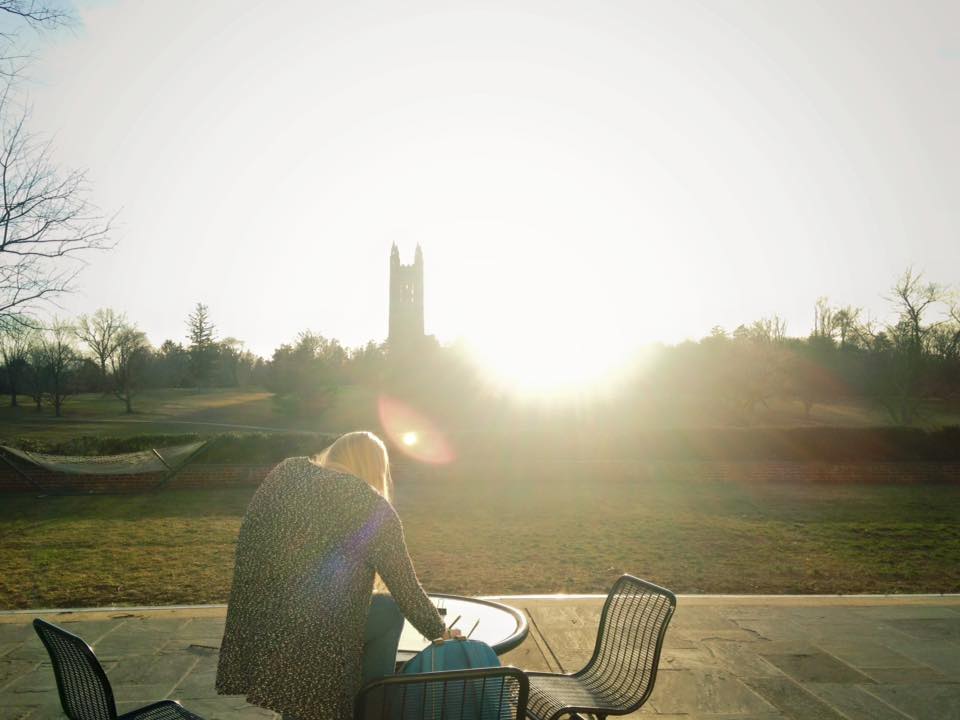 Ricardo: "Fittingly situated in the backyard of the best residential college ever, which also happened to be a world-class resort in its earlier years, the Forbes backyard has to be one of the best spots on campus … a gorgeous backyard decked with countless vibrant red lawn chairs and sprinkled with a few hammocks, this lawn is a hidden gem kept secret by the Forbes community. Tan in the sun, read your favorite novel, or just enjoy the gorgeous view of a renowned golf course; you'll question whether you're staying in a res college or a resort hotel!"
Image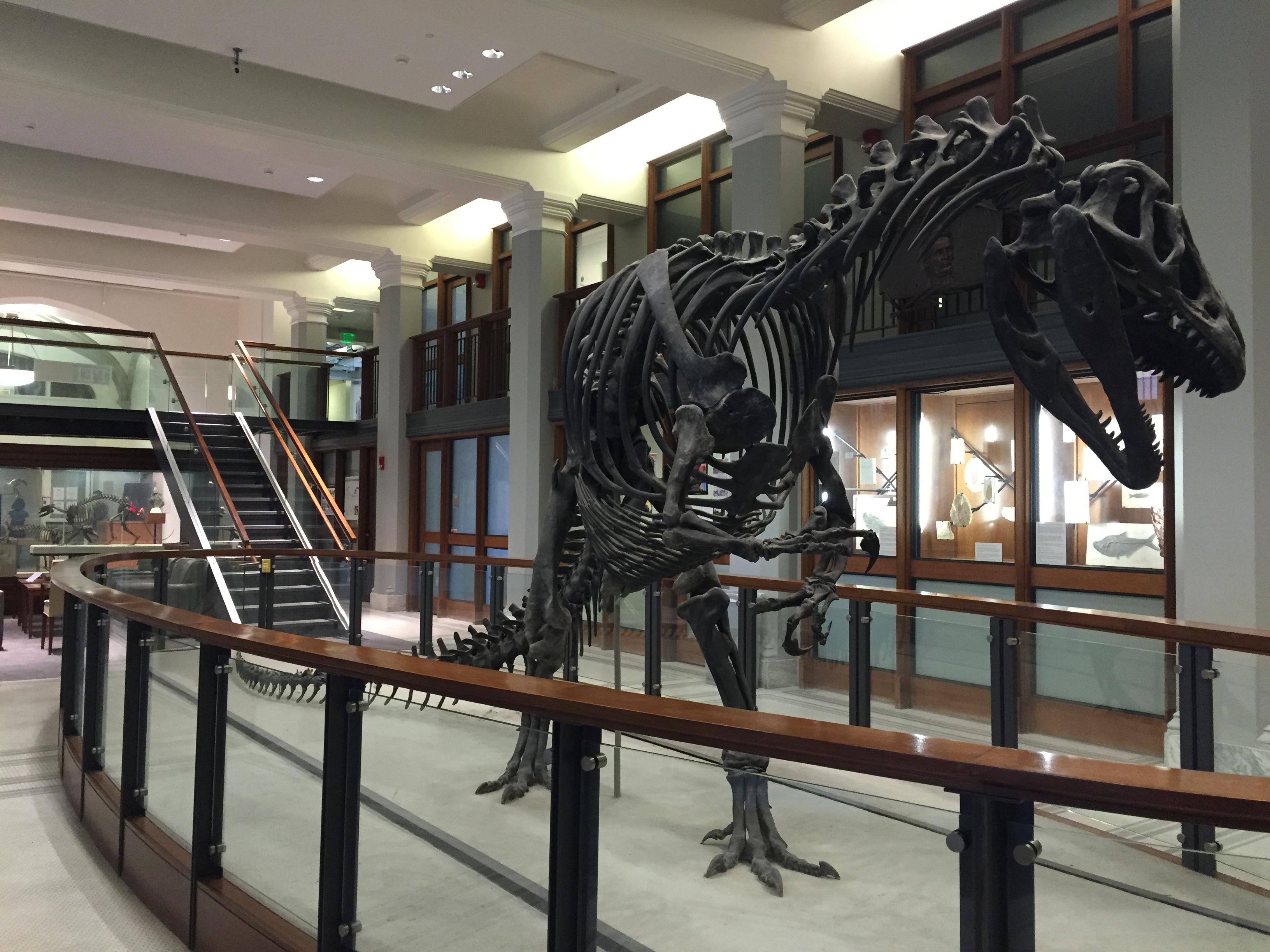 Michelle: "When I am in need of a good study spot, my go to place is Guyot. While most may not frequent this building or even know how to pronounce its name ("Gee-yoh," it's French), Guyot is my home as an EEB (Ecology and Evolutionary Biology) major. It is where many of my classes are, where there are interesting posters about animals and plants to distract me while I'm studying, and most importantly, where the Antrodemus dinosaur roams. There is nothing better than looking up after a difficult reading to see the fossils of some of the most ancient creatures on the Earth, inspiring me to keep pushing on. From the upper floors, you get a bird's eye view of the campus, and from below, you can tunnel through all of the connecting science buildings, avoiding the nasty weather that sometimes plagues New Jersey. This once museum, now laboratory-filled building is a true gem on Princeton's campus, and I hope you get a chance to visit if you come to Princeton."
Image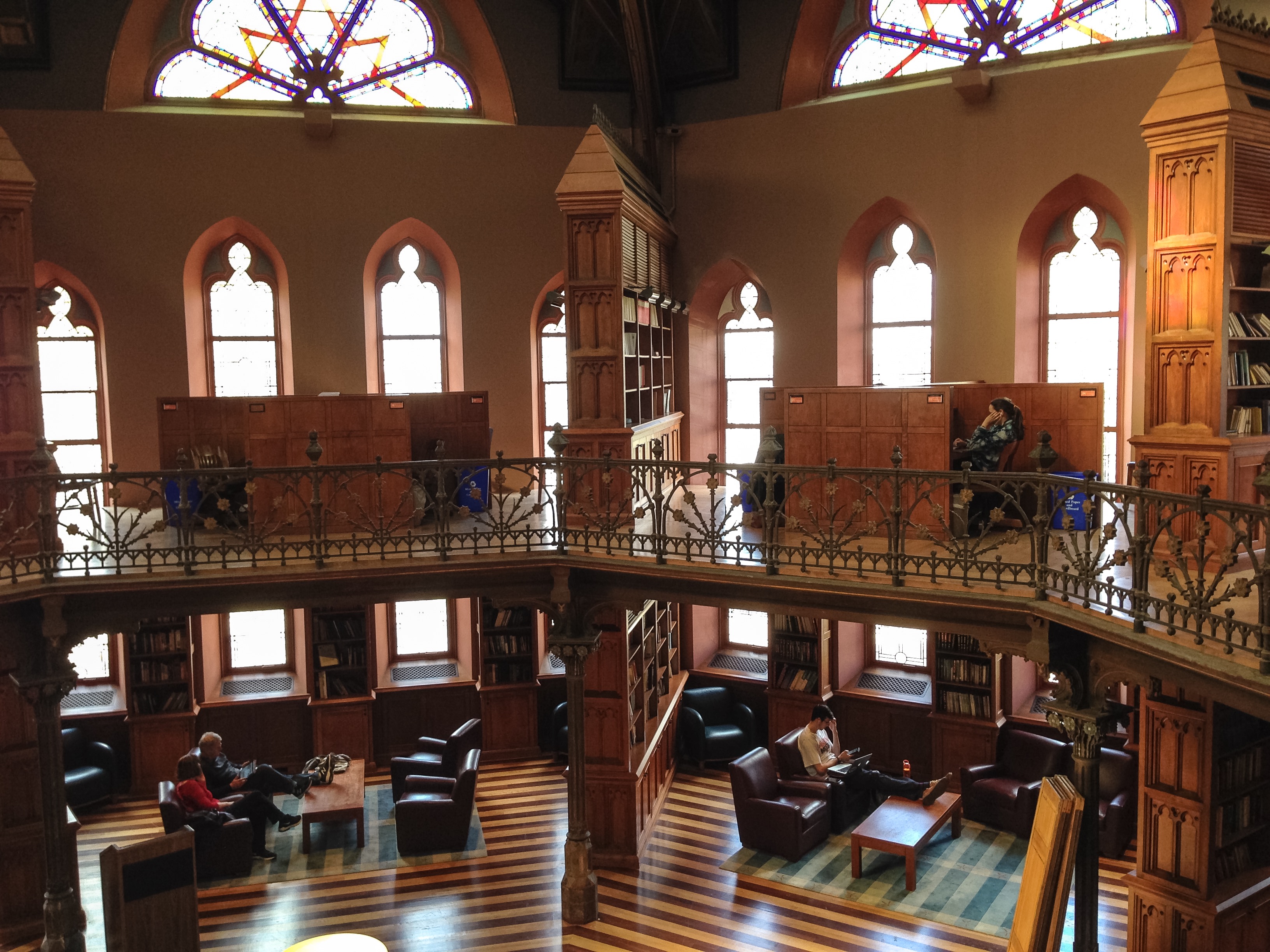 Makenna: "One of my very favorite places on campus is the East Pyne library. I love this gorgeous library for so many reasons! First, East Pyne is home to the language departments at Princeton, including my own beloved French department, so it feels like home. And studying in such a beautiful space (and in such comfy chairs) just makes writing and reading that much easier! I definitely consider it to be one of the best study spots at Princeton."
Image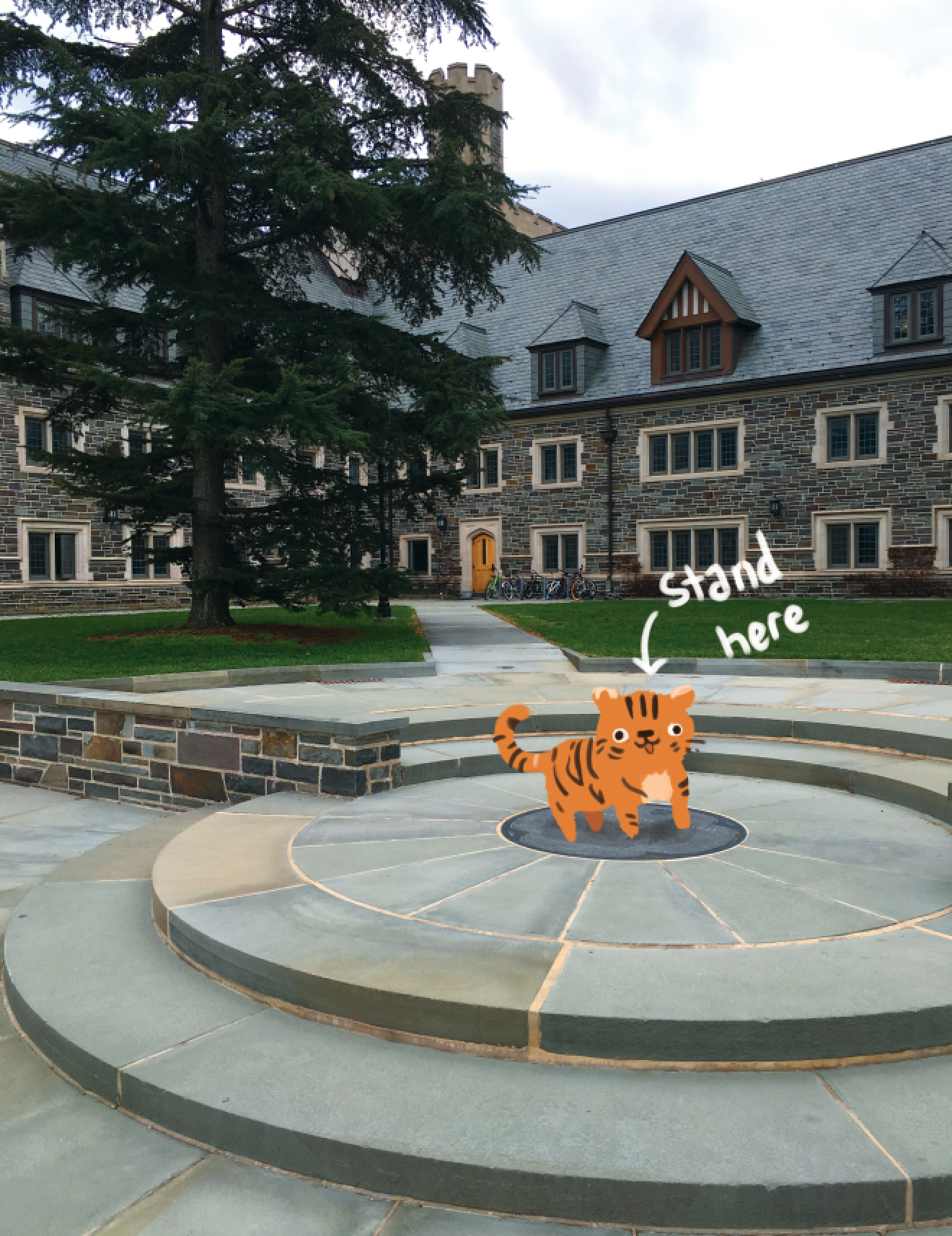 Aliisa: "If you have a chance, swing by the north Whitman courtyard and have some fun shouting at yourself! Just find this circle of steps, stand right in the middle of the black plaque, face out into the courtyard, start talking really loudly, and you'll be pleasantly surprised by an echo ringing back to you. I should note: If you're standing on the sweet spot, you will be the only person who can hear the echo. I usually only try it out when I have a friend with me because otherwise, I'm just standing there alone, shouting happily at nothing. But that's totally okay too! You got into this school, so what do you have to prove?"
Image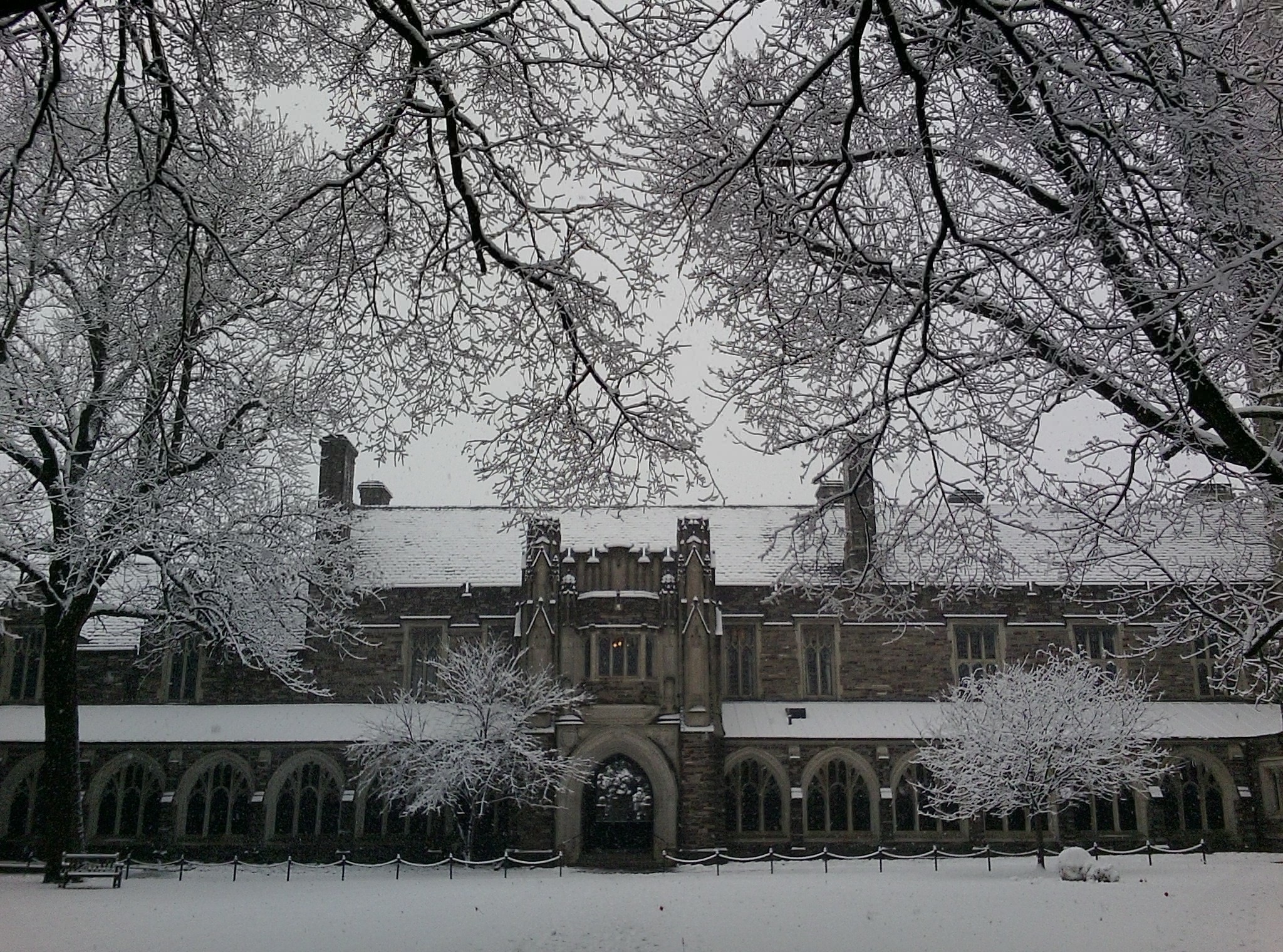 Serena: While not very hidden or secret (and quite popular for wedding photos and all kinds of photoshoots), Holder Hall is the quintessential Princeton living experience and a wonderful reflection of residential life at Princeton at any time of day. I personally think that it's most beautiful and peaceful at night, when dim lamps cast a shadowy glow in the cloistered corridors, and all around the courtyard, windows glow with students quietly studying inside their dorm rooms. I was lucky enough to live Holder Hall for one year during my time in Rocky College. All students live in one of the residential colleges – Rocky, Mathey, Wilson, Butler, Whitman, or Forbes – during their first two years at Princeton. As a proud Rockyite, I will always consider Holder Hall to be my home and my favorite place on campus.
Thank you so much for sharing, bloggers!
If you want to see more of Princeton's campus, check out our new virtual tour.