During the summer, I was lucky enough to intern at the American Civil Liberties Union (ACLU), in downtown Manhattan, working in their National Political Advocacy Department on the Campaign for Smart Justice. Through the Campaign, I worked on projects with the overarching theme of eliminating mass incarceration and racial injustice in the American criminal legal system. I'm incredibly grateful for the experience, as it was a summer of learning and growing for me in so many ways.
First, I was able to continue expanding my knowledge about law, politics, policy and the interaction between them. I used the skills I've been developing at Princeton through the Woodrow Wilson School of Public and International Affairs⁠—knowledge accrued from various classes⁠—and applied them to the projects I was working on at the ACLU. Being able to see the real-world applications of the concepts I have learned in class was amazing; it made my work that much more meaningful. Additionally, knowing that I was contributing to extremely important projects was incredible. For example, I contributed to the ACLU's work on clemency by putting together a memorandum that analyzed each state's past and present policies on the matter. I then used the information to figure out which states the ACLU should focus on for their own clemency initiatives. I'm grateful to have contributed to such a monumental cause.
Second, I had the opportunity to compare my experience at the ACLU with my internship last summer. Last summer, I worked at the New York Legal Assistance Group (NYLAG) in their Immigrant Protection Unit (IPU). Although NYLAG and the ACLU are both non-profit organizations, I had vastly different experiences at both organizations. While I was working in direct services at NYLAG, I had my own clients and ran my own meetings; I was doing more big-picture work at the ACLU this summer. I was able to meet and talk with many influential individuals in today's political scene. I even had the opportunity to video-conference with Edward Snowden.
Image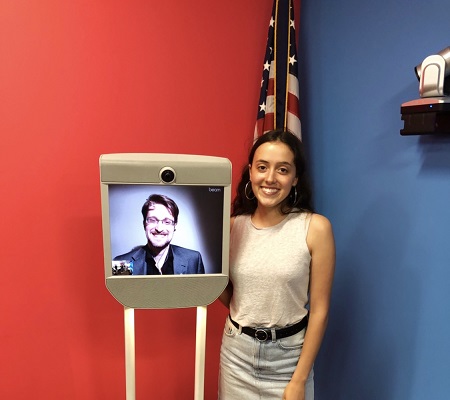 Third, I received funding from Princeton for my internship at the ACLU, since the internship was unpaid. Because of Princeton's generosity, I was able to afford rent at a beautiful apartment in Manhattan. While working at NYLAG last summer, my commute was an hour and a half to and from work each day. Living in Manhattan made my commute much more manageable, and it provided me with a community I had never had access to before. All of a sudden, I was surrounded by other college students interning in the same city and having similar experiences. I was able to participate in more after-hours work functions, which facilitated closer relationships with my coworkers. Finally, I experienced living on my own in a setting that wasn't a college dorm. I paid rent for the first time, went on weekly grocery store runs, cooked every day and got to know a new area.
Image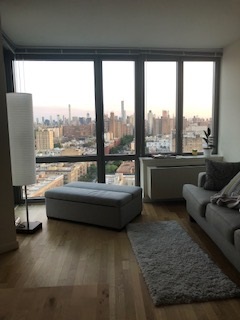 My experience at the ACLU went above and beyond anything I could have ever imagined, and it reinforced my interest in law, politics and policy. I am grateful for my time at the organization, and I'm looking forward to following the ACLU's accomplishments in the years to come!