Deep within the C floor (one of three below-ground levels) of Firestone Library, you'll find my favorite aisle, QL. This aisle is home to books on some of my favorite subjects: zoology, wildlife conservation and natural history. Sometimes I'll find myself wandering down there to check out a book or two, just because. 
I like to think that there is an aisle in Firestone for everyone, regardless of your academic or personal interests, whether it be French cinema or feminism, cellular immunology or ancient Chinese texts. With over 70 miles of bookshelves –– if you laid them end to end they'd reach from Princeton to New York City –– you can always find something to spark your curiosity here.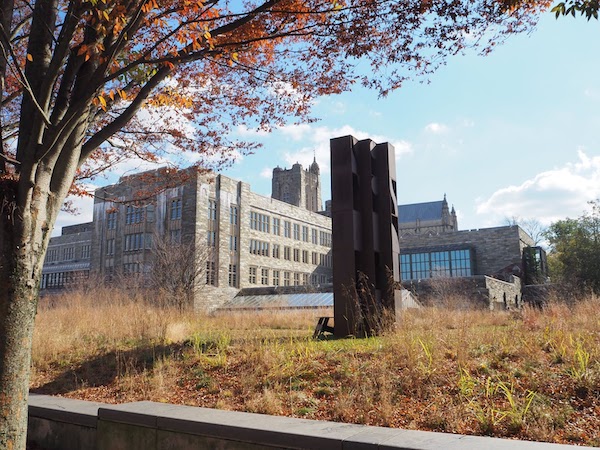 Aside from the extensive variety of genres held within Firestone's walls, there are several other aspects of the library that I think make it really special. As a Firestone Tour Guide, I give tours of the library to prospective students, and I like to share some of these lesser-known discoveries with my tour groups whenever I can. 
Personal librarians: Every undergrad at Princeton is matched with a personal librarian. This is someone you can go to with any questions regarding your research or book-finding needs at Princeton, whether for writing a paper for a class or compiling sources for your thesis. I've gotten personalized emails from my librarian every semester checking in on how I'm doing, which always puts a smile on my face.
ReCAP / IvyPlus: Princeton students have access to ReCAP, a storage facility located near campus that holds 17 million volumes. If there is ever a book, manuscript or journal that Firestone doesn't have, chances are it can be found at ReCAP. Requests submitted to ReCAP are often fulfilled within the same day. Princeton is also part of the IvyPlus network, which allows students to have materials sent from Columbia, Duke, Harvard, Stanford and other universities in the event that Princeton does not have them. 
Data and statistical services center: This center can help with any data processing or visualization needs you might have in any research you do at Princeton. They have specialists on staff you can meet with about any and all questions you have relating to data.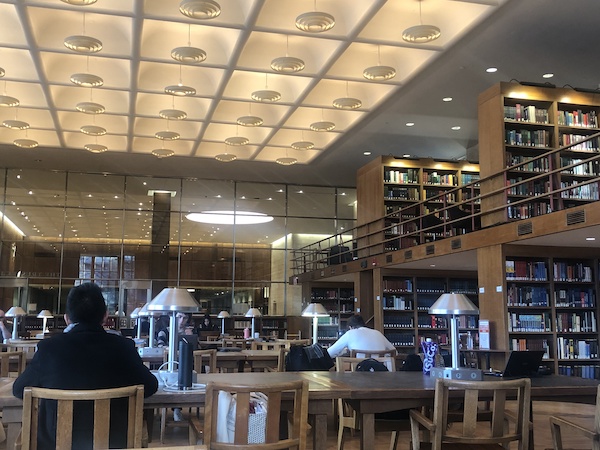 Collaboration Hub: This space on the first floor of the library has Apple TVs, soundproof collaboration rooms with floor-to-ceiling whiteboards and more. I think that this space really reflects the attitude of collaboration over competition at Princeton; working on projects or studying together is common here. 
Dixon Collection: Something that I think is fairly little-known on campus is that Princeton students have access to thousands of e-books and audiobooks of pretty much any genre for free. Whether you're looking for a good beach read or the next crime thriller, you can find it here! 
Special Collections: This is definitely one of my favorite parts of Firestone. The special collections is home to Princeton's rarest and most valuable books and manuscripts. Through a student tour of the Scheide Library within special collections, I've seen a Gutenberg Bible, an original Bach manuscript, and a recipe in Emily Dickinson's handwriting. Many rare items are available for Princeton students to request, handle, and research, which I think is pretty amazing.
I hope I've convinced you that there really is something for everyone in Firestone (or, one of Princeton's eight other libraries!). Who knows, with enough exploration you just might find a favorite aisle of your own.