Editor's Note: The QuestBridge National College Match helps outstanding low-income high school seniors gain admission and full four-year scholarships to some of the nation's most selective colleges. Princeton has been a proud QuestBridge partner for many years now and every year, we match with a small number of students through College Match. Hear from some of our current QuestBridge Scholars and their experiences with the match process and the University. - Kayla McDonald, Assistant Director of Admission
David Hwang '23
Major: Undecided
Email: jyhwang@princeton.edu
Image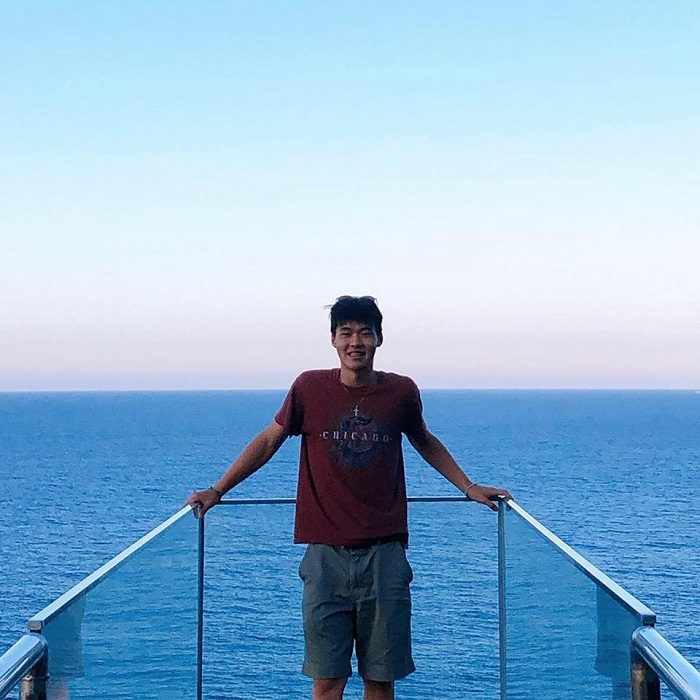 Congratulations! It may be hard to believe, but as a QuestBridge Scholar, you are incredibly deserving, and you should honestly take a moment in this tumultuous and overwhelming time to breathe and commend yourself. I remember, just a year ago, that this time was filled with heaps of letters, brochures, notifications and forms that contributed to this sense of happy chaos. Thus,  I want to briefly share my experience at Princeton as a fellow QuestBridge Scholar, so that you can perhaps get a feel for what it is like here.
I was surprised by being matched with Princeton University. I remember seeing the acceptance rate and thinking to myself that it was a long shot—perhaps too long of a shot. During the commitment period, I was distraught between some amazing opportunities at other colleges, but ultimately, Princeton had my heart. To put it simply, all of the schools I was fortunately blessed to choose from offered great programs with bountiful opportunities and generous financial aid. However, the undergraduate-focused culture at Princeton and the unique and diverse student body, conjoined with the stunning campus convinced me to matriculate at Princeton. The difference is significant.
And I know that I have not made the wrong decision. Yes, school can get difficult at times, and it is a lot of work, but that is true no matter where you go! Many resources will be available to you, and it is ultimately up to you to capitalize on them. I personally have found some classes at Princeton to be challenging, but at the same time, it is rewarding to know that I have done my best and that the results reflect that. 
My advice for those scholars who matched with Princeton would be to simply cherish the present moment. Be honest with yourself, trust yourself and take it one day at a time!
---
Danielle Newton '20
Major: Chemistry 
Email: dnnewton@princeton.edu
Image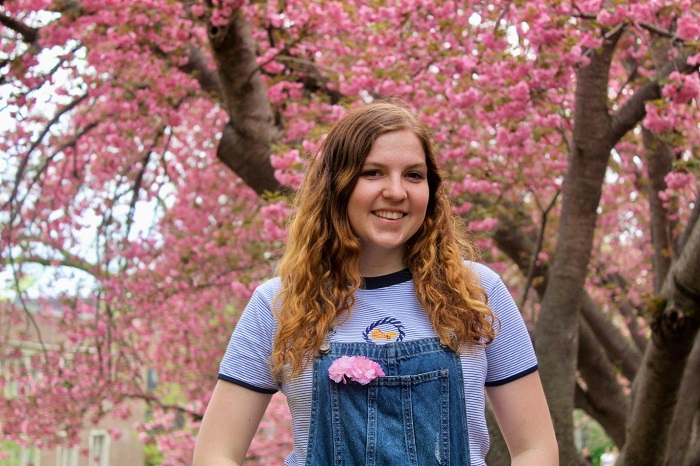 I would advise the newly matched QuestBridge students to pick a college that has a large and established community of FLI (first-generation and low-income) students so that you have other people who share a similar background. Schools that prioritize bringing FLI students to campus likely also prioritize their success once they are there. I remember how selecting a school among an impressive list is overwhelming and challenging, but I'm so thankful I ended up at Princeton, and I'd love to see you on campus too!
My first year at Princeton was more of a transition than I was expecting—I hadn't heard of J.Crew, I thought squash was a vegetable and not a sport and I had never worn a pair of "Bean" boots. But before I even stepped on campus, I was welcomed by a community of FLI students and faculty through the Scholars Institute Fellows Program (SIFP). Throughout my first two years at Princeton, I met with a group of SIFP students each week to share and gather advice or stories through the guidance of an upperclassmen mentor. SIFP also provided me with so much support: everything from extra precepts for organic chemistry to rides to the nearby mall for Halloween costumes. I have also remained quite involved with QuestBridge throughout my four years at Princeton. I've been a National College Admissions Conference Group Leader, and I attended the QB25 Conference in San Francisco this summer. Additionally, I have also been a part of the Quest Scholars Network on campus.
With all of the support, guidance, companionship and mentorship I've received at Princeton as a FLI student, I haven't felt that anything is off-limits. Princeton has awarded me generous financial aid for two summer study abroad programs and a summer senior thesis research grant. Joining an eating club, traveling abroad for the first time and much more were fully accessible to me.
---
Daniel Palleres '20
Major: Computer Science
E-mail: DanielPallares@princeton.edu
Image
When I started senior year of high school, I wasn't even thinking about Princeton as an option for my undergraduate education. I didn't think I could get in, and I knew my parents couldn't afford it. My college and career counselor encouraged me to apply through QuestBridge, and I was left speechless when I got matched.
After visiting Princeton and several schools I was admitted to, I realized that Princeton was the best choice for me. The diversity in academic passions, the wealth of resources available to me as an undergraduate, and the support that the institution provides for first-generation and low-income students are unmatched.
Now that I'm in my final year, I have fully integrated into the University. I'm finishing my concentration in Computer Science at the School of Engineering & Applied Science, I'm president of the eating club Quadrangle and I have a job lined up for after graduation. I'm excited to come back to Princeton as an alumnus.
---
Marisela Neff  '20
Major: Chemistry 
Email: mneff@princeton.edu
Image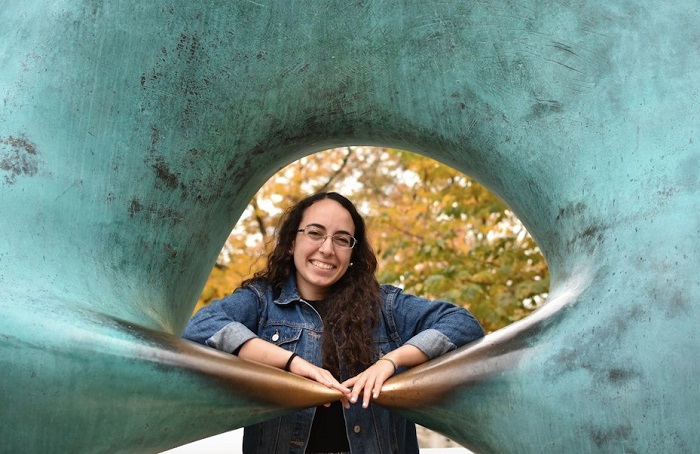 Being matched to Princeton through QuestBridge has truly been life changing for my family and me. Coming from a first-generation and low-income background, I was entirely convinced Princeton was not within reach. However, getting matched to Princeton has allowed me to take a step into a world of opportunities that I never could have imagined were available to me.
After visiting Princeton, I fell in love with the University's focus on its undergrad students and its dedication to creating leaders who will change the world. I have been so grateful for resources like the Freshman Scholars Institute and Scholars Institute Fellows Program, which helped me adapt after high school and get introduced to all that the University has to offer. At Princeton, I've been able to travel the world, interning in India and Ecuador for two months while also visiting Peru, Chile, and Cuba through the Office of International Programs. I've participated in and lead a civic engagement trip on social-political issues that I am passionate about in Washington D.C. and Detroit, Michigan through the Pace Center for Civic Engagement. And finally, as a senior, I'm spending a lot of time working in an organic chemistry synthesis lab for my senior thesis. As a premedical student studying Chemistry with a certificate in Latin American Studies, Princeton has certainly been challenging. However, the support and opportunities available here are truly one of a kind.