As a student who had East Asian roots as well as a rich international experience, I thought I was well prepared for life at Princeton as an international student. I had lived in Utah for 10 years prior to my acceptance to Princeton. I was proved quite wrong, as my transition to Princeton was very different from what I had expected. My sophomore year was the first time I had spent a prolonged period of time away from home and family. The COVID-19 pandemic had allowed me to study remotely from home during my first year, allowing me to grow closer to my family. So, when I first set foot on campus, I was actually at a loss. The campus seemed big, I was alone and I didn't know who I could ask for help. It felt as if I shouldn't ask for help. I was a sophomore, after all, not a first-year.  It was the Davis International Center (Davis IC) that provided a lot of support for getting acclimated to campus and that made Princeton a 'home' for me. I worked with the Davis IC and organized events for the incoming international first-year students, such as managing the check-in on international first-year arrivals on campus and setting up group events to strengthen bonds between the international student groups. 
Image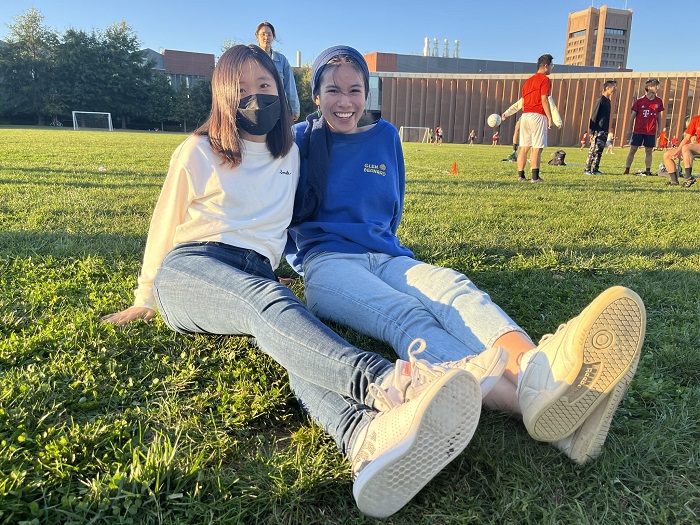 Through collaborations with other IC Leaders, I planned and organized social gatherings for the International Class of 2024, deciding food and activities for international students to enjoy while getting to meet and become friends with each other. Additional events that are hosted by Davis IC are the International Orientation World Cup and socials organized by class year. By actively planning and participating in these activities, I felt like a part of the community, at a place where I belonged and where I could welcome other people in. Internationality, the very thing that made us diverse and different, also became the thing that tied us together. The friendly environment encouraged questions and cooperation, and it was clearly understood that nobody was expected to work alone.  When I found myself alone at night in my dorm, it helped that I was used to phone calls and Zoom meetings thanks to the 'virtual' experience during the pandemic. This aided me in communications with my family, which also lessened the homesickness that I initially felt. South Korea is still my home, and my family is still there, but I am no longer afraid to be on my own.
Image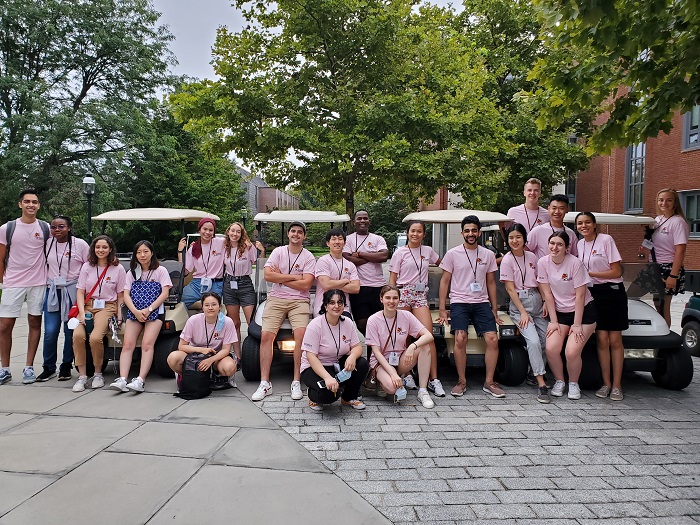 Physical distance does not lessen the love one feels for their family; sometimes, it's actually strengthened by such experiences. At Princeton, through the Davis IC and my classes, I found new connections, new people to call friends and to depend upon. I bonded with other international students who had various backgrounds yet shared a common experience of adjusting and living in a dual culture. And I was able to meet people who shared my interests and passions in the classes that I chose to take, especially in those related to my concentration. I wish I knew this before I came to Princeton. I wish I could say to my younger self to not be afraid; to be bolder, and to be more excited. The world may be big and I may feel small, but that only means there's more for me to explore, and to discover.