How does an engineer find herself in London spending a week analyzing Pre-Raphaelite photography and painting for an Art History class?
Interested in international development, I typed "poverty" in the course selection search box during enrollment period and came across Prof. Anne McCauley's course titled "History of Photography: Pre-Raphaelite Photography and Painting" in the Art History Department. I immediately applied and became ecstatic when I heard the news that I would be joining ten other students on a journey to London over Spring Break as part of the course.
Image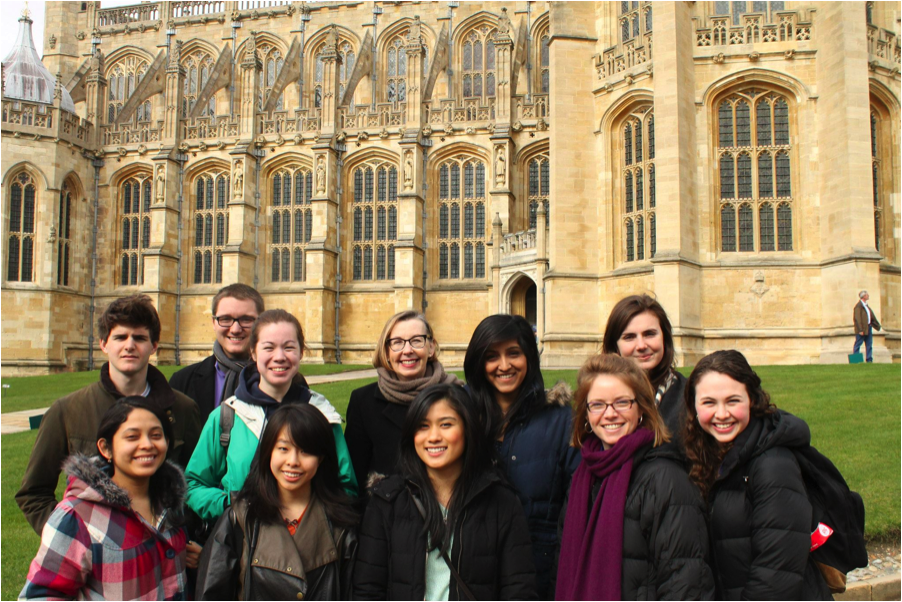 The class posing inside Windsor Castle.
After a few pre-trip assignments and layers of clothing checked through airport security, we found ourselves in London, where we were based in a comfortable Central London hotel for a week. We spent days viewing galleries in museums such as the British Museum and the Victoria and Albert Museum. We even had the chance to visit Oxford University and Windsor Castle, where we interacted with key works from Queen Victoria's private photo collection! This was all done with the best 'curator' any budding art historian could ask for – Prof. McCauley.
Of course, we were also given the chance to explore London by shopping in Camden Market, walking around Big Ben, and eating some mouthwatering crème brûlée (I had seconds!).
Image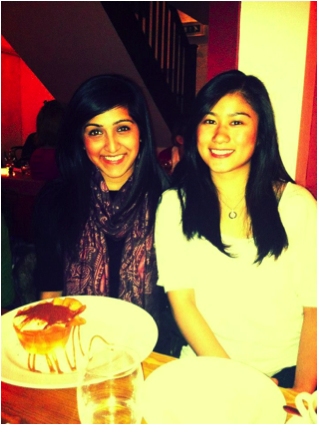 Having some mouthwatering crème brûlée in London.
The approach to the syllabus that such a travel-oriented class provided was an unparalleled tangible learning experience.  For instance, Prof. McCauley would lead an in-depth discussion about the texture and cultural significance of each painting, aspects we would not have fully appreciated in 2D on a classroom's projector screen.
Image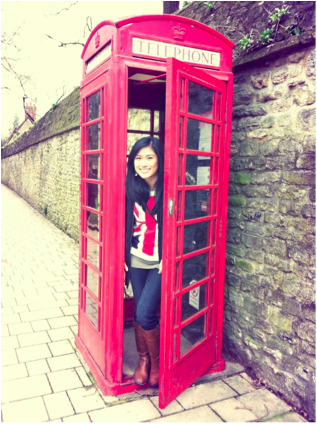 An obligatory cheesy touristy photo.
Seeing the artworks in person inspired my final paper topic for the class. When we visited the Pitt Rivers anthropological photography collection in Oxford, I was particularly struck by the portrayal of slavery in Africa and thus decided to write my final paper on a similar note, titled "Revealing the Unseen: Depiction of the Victorian Working Class in Greenwood and Concanen's Works."
As an engineer interested in international development, this class was the perfect medium for understanding the various dimensions of working in the field,  and for transcending the quantitative and written components of the usual classroom. Indeed, taking the course gave me a practical foundation to step out of my comfort zone and pursue my research interests and general academic curiosity from a visual stance, in which there is need to both create and analyze media.
A Princeton education is anything you want to make of it, and in fact anywhere you want to make of it.