To say I lucked out with my first year dorm is an understatement. As the proud owner of a single in Whitman college, I felt like I had it all — A/C during the unbearably humid September days, gothic architecture in a new building, and (my personal favorite) a jack-and-jill bathroom. Yet, as my first year at Princeton flew by, I was confronted with the very sobering reality that my 100 square foot home would not be mine for much longer.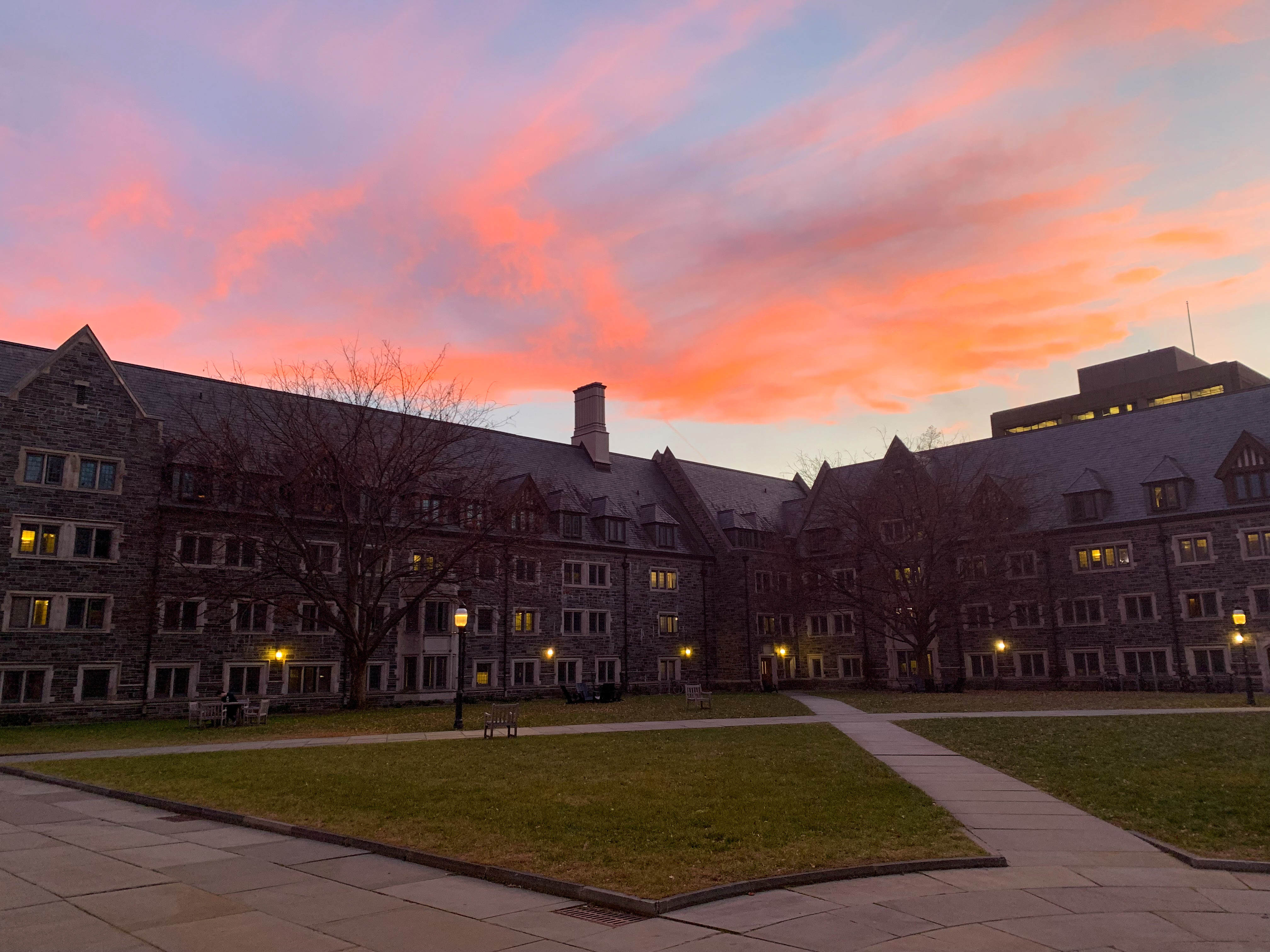 Having drawn for a quad, I knew that during my sophomore year I would have to conquer a challenge that I had never faced before: living with other people. For me, the biggest worry was that I would no longer get any time to myself. Where would I go if I wanted to call my parents? Where would I go if I wanted to hide from the rest of the world? Where would I go if I wanted to cry? These questions plagued my mind in the weeks leading up to move-in day. However, after living with three other girls for 6 months, I have come to realize that I enjoy living with roommates a lot more than I thought I would.
My roommates keep me accountable. When I wake up in the morning to the comforter neatly tucked into the bed next to mine, I feel like the least I can do is make my bed and tidy my shelf. (Though, when my roommate goes home for the weekend I catch myself slacking occasionally). In the evenings, my common room is silent, save for the sound of keys clacking and pages turning. Being surrounded by such a productive environment, I feel inclined to work a little harder myself. So, I begrudgingly pick up my notebook and begin my problem set.
I'd like to think that I also hold my roommates accountable. One time, my direct roommate told me that the reason why she gets up promptly in the morning is because she feels bad that I have to hear her alarm every five minutes. Funnily enough, despite my complaints at the beginning of the year, those alarms are now the primary reason why I am never late to my morning classes.
DEspite those examples, we also keep each other accountable for more than just school and work. When I see the last of the lamps turn off in the common room, I know that it is also my time to retire to bed, no matter how much work I wish I could have gotten done. When it's 2 am and we somehow find ourselves in the U-Store, I know it's my duty to stop my roommate from buying a Monster energy drink.
One night, I accidentally fell asleep while doing my readings in bed. The next morning, I woke up disoriented and in a panic. I patted around my bed for my laptop, only to find that it was no longer there. Confused, I stumbled out into the common room to find my laptop and my iPad on top of my desk, both plugged into their respective chargers. On my desk there was a bright green sticky note with the words: "Bozo! Devices charged for you."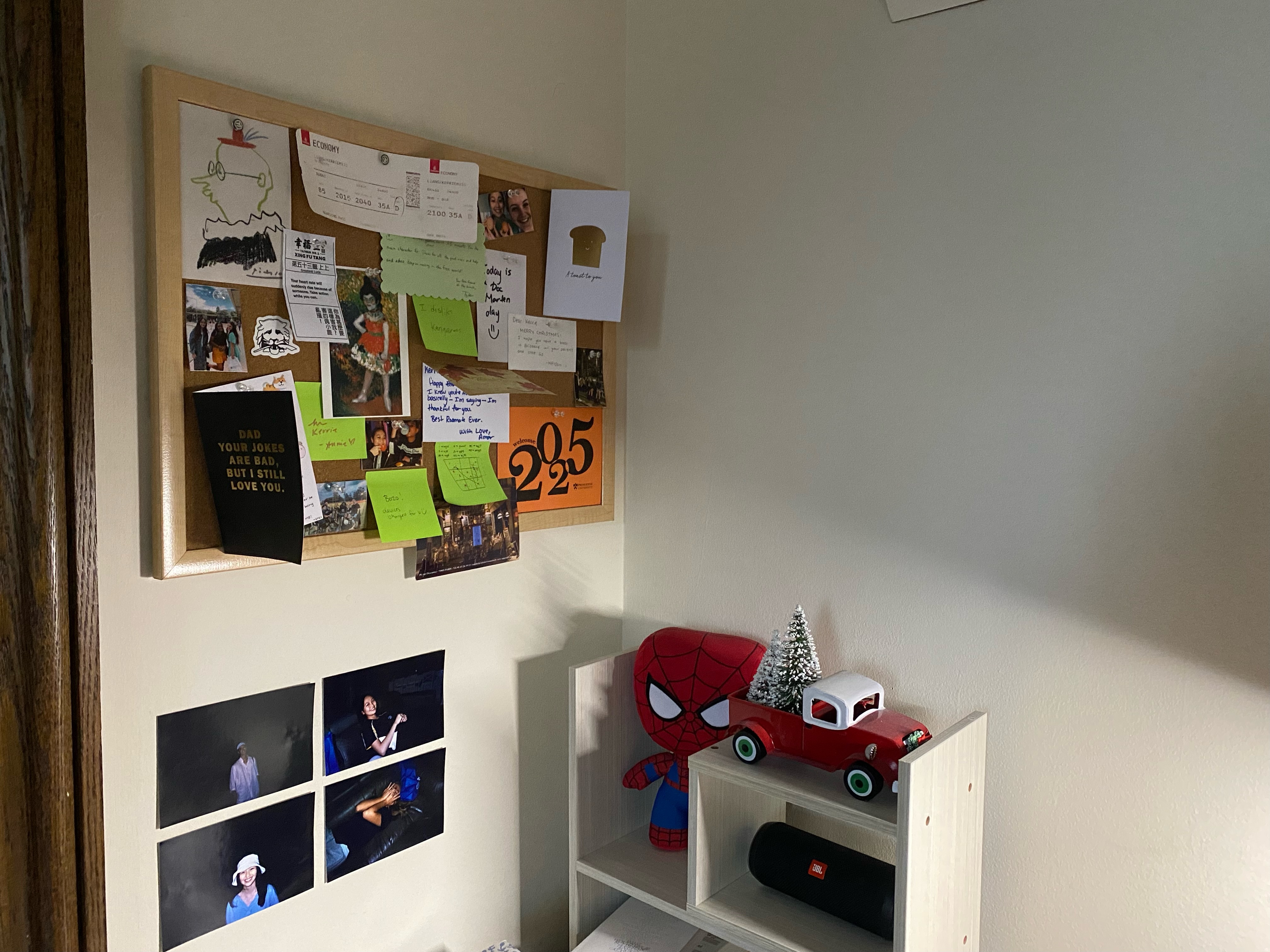 In some ways, living with roommates is different to living alone — on most days, I wake up an alarm that is not my own and I am extra mindful of being quiet at night. However, in the grand scheme of things, not much has changed. I still call my parents at my desk and I still hide under the covers when I don't want to see anyone. Sure, perhaps I don't get as much alone time as I used to, but my roommate is there to drag me out of bed to a multitude of fun adventures from eating club parties to board game nights with friends — and that seems like a much sweeter deal to me.