Before the pandemic started, it was always easy to get a workout in at Stephens Fitness Center or play a round of basketball in Dillon Gym. However, with statewide restrictions limiting the capacity of these facilities and the encouragement of public officials to stay indoors, most of us have succumbed to a sedentary lifestyle. Since almost every aspect of school and work transitions into a virtual format, there is little motivation to detach ourselves from our cushioned office chairs. I only realized the severity of my declining fitness levels when I opened the health app on my phone, in which a disapproving message informed me that my average of 9,000+ steps a day during the academic year has now dropped tenfold to only a pitiful average of 900.
Despite all of these challenges, it is of utmost importance that we continue to exercise to reduce our risk of diseases down the line and improve our mental health. Now with students back on campus under social distancing conditions, here is a guide for what you can do at Princeton to maintain your physical wellness.
Dillon Gym
Although Dillon Gym is open by reservation only and available only for students on campus, it still serves as one of the best recreational facilities suitable for anyone's workout plans. The main gym floor has been retrofitted with strength and cardio equipment in order to create more breathing room in the Stephens Fitness Center, which still offers a wide variety of free weights, benches, dumbbells, and racks. Dillon Pool is also open for any swimmers. Reservations are only 45 minutes long and will only permit users who are enrolled in the asymptomatic testing protocol.
Image
Poe/Pardee Fields
Located right behind Butler College, these two fields housed Campus Recreation intramural sports pre-pandemic. The vast grassy surfaces are ideal for soccer, softball, lacrosse and other outdoor activities, which are subject to fewer restrictions.
Image

Towpath Loops
The Princeton Running Club has published a few of their recommended routes on their website. Those who enjoy running can take advantage of the towpaths to see the natural beauties that Princeton has to offer beyond the boundaries of the university, while improving cardiovascular health.
Image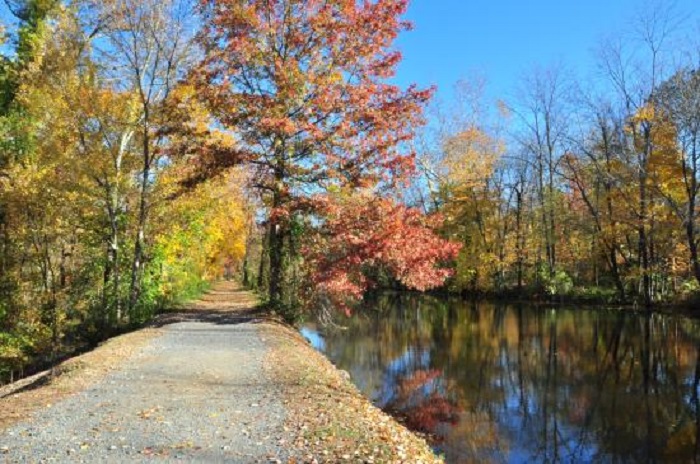 Your Own Room
I have to admit that during the winter, it can sometimes be too chilly to play an outdoor sport with some friends or make the dreaded walk to Dillon Gym. Especially because of the social distancing and quarantine guidelines in place, it might be wisest to stay within the confinements of your own room. Although you can't install pull-up bars in dormitory doorways, you can buy a set of dumbbells, a yoga mat, a weighted vest or resistance bands (along with any other equipment) to assemble your own makeshift home gym. If you aren't sure which exercises to perform, there are plenty of YouTube videos and fitness websites that can give you plenty of ideas to achieve your individualized goals. You could even just turn the music up and jam out at your own private dance party.
Even if you don't have a specific workout plan, you can include little things in your daily life, such as taking the stairs instead of the elevator or renting a Zagster bike instead of taking the bus. Fitness doesn't need to be overly complicated or time-consuming: just take a break from your computer screen and move your body!