If you told me when I started at Princeton that just one year later I'd be an editorial contributor for a magazine, I'd say: That's crazy! Given that I thought I was going to concentrate in molecular biology on the pre-med track, I definitely wouldn't believe you. And yet, here I am, a soon-to-be English major, pursuing certificates in Creative Writing and Spanish. While it seems like I did a complete 180 degree turn, it's actually pretty common for Princeton students to switch their concentration. We don't have to declare a major until our sophomore spring, so we have lots of time to figure out what we truly enjoy learning. And for me, I realized that my passion was English.
Fast forward to the internship craze. Many students are either searching for or securing internships (or study abroad opportunities, which are also great!). I had no clue where to start. What do I do with an English degree? I decided to visit Princeton's Center for Career Development, where my eyes were opened to the many career possibilities, most of which I never even considered or knew existed. Our career center works magic – Peer Career Advisors share their professional experiences, staff in various areas of expertise offer advising, the center hosts workshops and events throughout the year such as: resume building, LinkedIn support, panels, career fairs, drop-in hours, etc. There are plenty of networking tools to search for internships and connect with others in the industry as well. 
I left the center with a clear idea of a few outlets to pursue in my internship search and the tools to do so. Many cover letters later, I secured an editorial internship at New York Family Magazine, funded by Princeton's Program in Journalism! Over the summer, I wrote articles for the print and digital magazine, composed the monthly calendars for each NYC borough, attended press events and met an amazing team of people. Some of my favorite press events were seeing Bloomingdale's Pre-Screening of The Lion King (2019), checking out Dylan's Candy Bar's Holiday Candy Collection preview and learning about Nike's new Adventure Club for kids at the NYC Nike offices. I also pitched an idea that now runs as a column in every print magazine: New York Family's Parent's Book Club. I got to read books straight off the press (often advanced copies), interview authors and think of discussion questions that parents can use in their book club meetings. My creative writing professor at Princeton, Idra Novey, was our first book club feature with her novel "Those Who Knew."
Image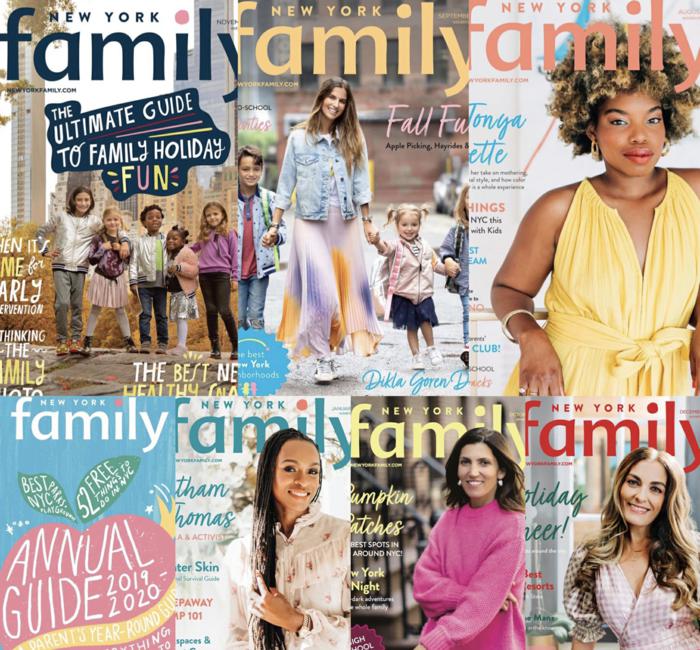 Toward the end of the summer, I didn't want to leave. Of course, I was super excited to return to Princeton for my second year, but I was going to miss writing for the magazine and seeing the team every day. Easy solution: freelance writing! I still write for New York Family as an editorial contributor, which means I basically do the same things I did during my internship, but away from the office. It's certainly a challenge to balance my work for the magazine with my academics and extracurricular activities on campus, but it's definitely worth it.
I am now much more confident to declare English this spring after having this experience. Princeton really encourages you to explore various areas of study, pursue your passion and consider a wide range of career opportunities. Check out my latest articles on newyorkfamily.com!