There are four places where you can consistently find me studying when we're on campus. While it's hard to do these amazing study spots justice, I'll try my best!
#4: Café Night in Wucox
Wucox is the abbreviated name for Wu and Wilcox, the Butler and First dining halls. Every night, Wucox is open for studying and chatting with friends beginning at 9 p.m.. I think other dining halls do this as well, but Wucox has something special on Wednesday night: Café Night. In addition to the usual cereal, bread and fruit available during study hours, the dining hall also features coffee and pastries from Small World Coffee on Café Night. It's a nice way to fuel up with yummy treats before finishing my assignments for the night.
#3: Murray-Dodge Cafe
Murray-Dodge Hall houses the Office of Religious Life, but hidden in the basement is another of my favorite study spots, the café. Murray-Dodge Café is a great place to study because you can get cookies for free! Students get paid to bake cookies — it's one of the most highly coveted jobs on campus. One of my friends works there, so she tells me what cookies she's making and I come when my favorites are served. You can also get milk or tea to accompany the cookies. The café has several tables where I often set up my laptop or notebooks to work while I eat. Sometimes, there are poetry readings or musical performances in the café as well.
#2: Firestone Library
While I love the previous two locations, sometimes I need some place quieter in order to really focus. Firestone Library is the main library on campus and definitely one of Princeton's most beautiful buildings. The library has such a variety of study environments that everyone can find the right place for them. I often go to my favorite wooden carrel on the second floor because it's secluded enough to remove distractions, but also has enough natural light and an outlet for when my laptop inevitably runs out of battery. Another great spot is the newly renovated Trustee Room, which you encounter right when you enter the building.
Image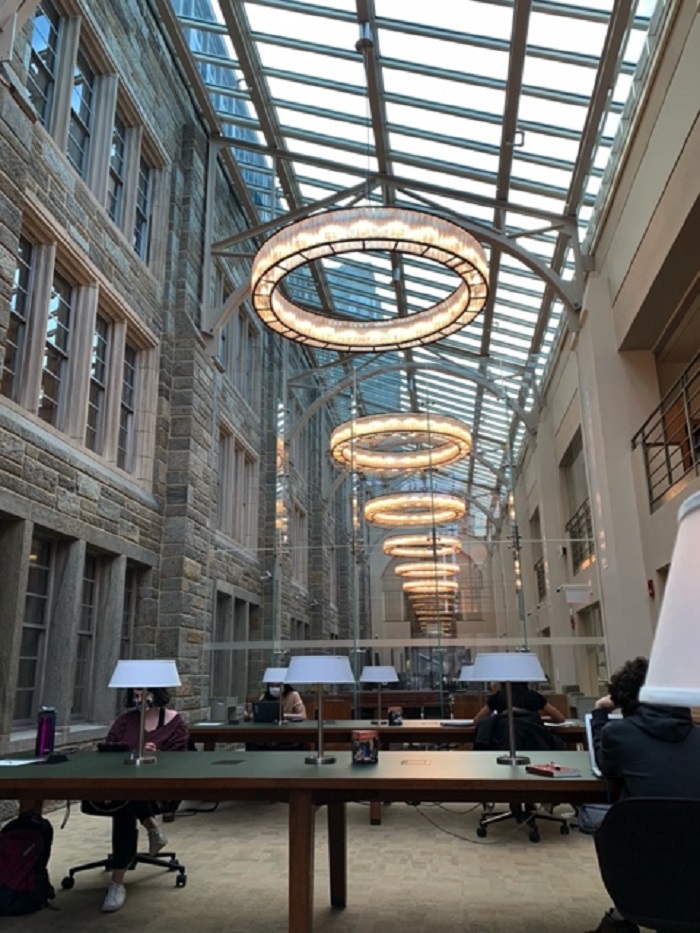 #1: Chancellor Green Library
My absolute favorite place on campus is Chancellor Green Library, which is inside East Pyne Hall. This library isn't a traditional library where you go to check books out; instead, it's a beautiful, quiet study spot. The library has amazing leather chairs where you can often find me curled up with a book. The chairs are so comfortable that students often take naps in them! The library features stunning stained glass on the ceiling and windows. The upstairs portion has desks if you need more space.
Image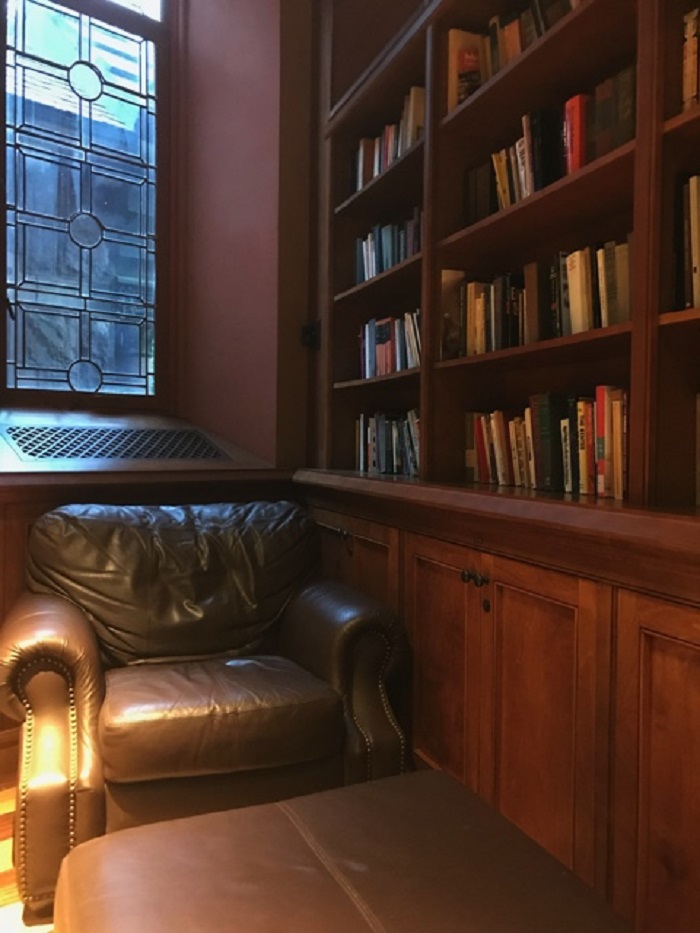 Image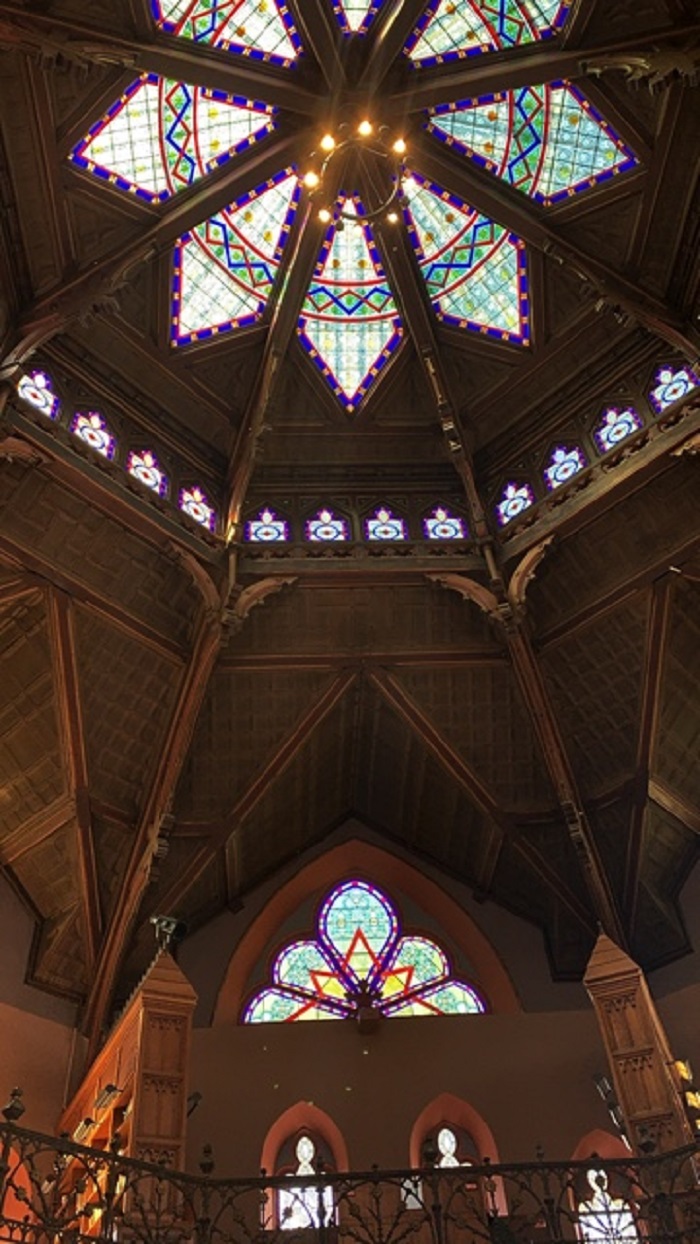 These are my recommendations of where to study, but over time, you'll figure out your own favorite study spots! There's truly a place for everyone.