Right on your first day at Princeton, you'll have a wonderful support system in your residential college: the dorm you're assigned before you move in. But your residential college is more than just a place to sleep-- it's a vibrant community with plenty of resources in place to support you. It all starts with getting to know two professors.
One is the Head of College: each residential college has a Princeton professor who is an advising resource for all first and second-year students. In Forbes, my college head has been Professor Maria Garlock, a bridge enthusiast who lives right next door from Forbes. She often hosts cooking get-togethers and special dinners at her home. 
Image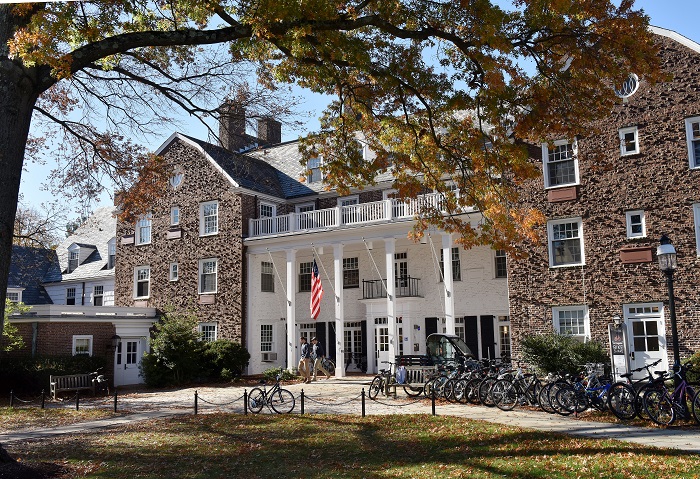 Together, with another professor who is the Dean of College, they organize college engagement events like tea & pastries during midterms week or sushi night leading up to course selection. Dean Caddeau, the head of my residential college Forbes, often brings his puppies to campus and is also very involved in the Princeton Garden Project among other sustainability initiatives. 
While the Head works primarily with first and second years, the Dean advises juniors and seniors in their independent work. Even after you may leave your residential college after sophomore year to live in junior and senior housing, your residential college will still look after you! 
You'll also have a Director of Student Life (DSL) and a Director of Studies in your residential college. They advise on academics, well-being and your life outside of classes. Our DSL is a great resource for virtually anything, from getting better sleep to resolving roommate conflicts. Your Director of Studies is great for course scheduling questions or help with managing your workload. 
Each college office will also have a program coordinator and office coordinator who are integral in keeping operations running smoothly, organizing student events on the ground, and taking charge of every day. You'll see them every time you enter the college office, and they're the friendliest faces you could see! 
Together, the coordinators, directors, the Dean and the Head of College organize so many activities that make each residential college feel like home. Whether it's the weekly study breaks, gear giveaways, sushi, advising sessions, outdoor carnivals, or more, the college office really keeps us all going.