Whenever friends from other universities ask me if I'm part of Greek life, I muster the quizzical response, "Kinda?" This is the inevitable dilemma that every Princeton student must face as they try to describe our campus's beloved Eating Clubs. Princeton's 11 co-ed eating clubs are in houses that are all situated along Prospect Avenue, known as "The Street," and each house boasts their own architectural flair and style. However, what most distinguishes each club is the quality of food offered to their members and the kinds of social events they host.
Image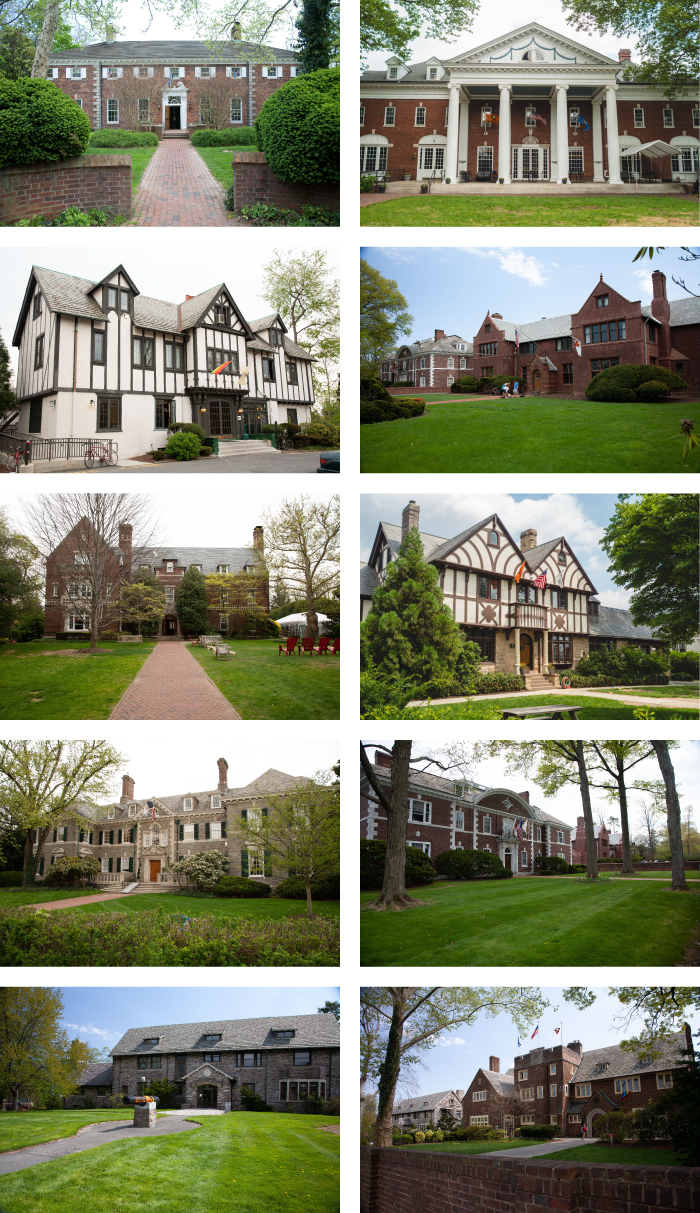 These two criteria are on everyone's mind during "Street Week," in which sophomores interested in joining an eating club attend various events and meet current members to get a better idea of where they would fit in. While six of the eating clubs require that sophomores undergo "bicker," a mutual selection process where prospective members meet with students already in the club, five of them are sign-in and extend membership invitations on a first-come, first-serve basis.
This year, I chose to bicker two eating clubs virtually. Here's my experience with this process:
Pre-Bicker
Each student has the opportunity to request to bicker at only two of the six selective eating clubs, which is a hefty decision to consider for many sophomores. Most bickerees choose where to bicker based on the personality associated with each club or chance encounters that they've had with club members. I also took into account where my friends were bickering so that I could be accompanied by familiar faces.
Street Week
Bicker can be a tiresome undertaking, consisting of at least three days of back-to-back socializing with current eating club members. Each bickeree's main objective is to meet as many members as possible to make connections with current club members and to learn more about the eating club.
Although the process took place online this year, I enjoyed being able to meet and talk with juniors and seniors, especially after an isolated semester away from campus. I was pleasantly surprised by how easy it was to connect with strangers. Overall, Bicker forces bickerees to produce creative, spontaneous answers, yet also demands a healthy dose of introspection, which I say isn't a bad way to spend quarantine.
Post-Bicker
Afterwards, members of eating clubs regroup and deliberate on which bickerees to welcome into the club. Many clubs have policies in place to ensure that discussions remain positive, and results are released at the end of the week.
Bicker is not the only option!
While it seems like most of the student body participates in Bicker in the heat of the moment, there are many students who choose to go into co-ops, become independent or continue eating in the residential dining halls. If this process doesn't appeal to you, these other dining options are also popular, and many students find going 'independent' can help them significantly cut down on costs. At the same time, however, many eating clubs offer financial aid programs that ensure they're affordable for anyone who wishes to join. I suggest you read
Rachel Newman's blog
on why she chose not to join an eating club for a second opinion. Either way, there are many diverse social communities on Princeton's campus and it's up to you to find them!