This past summer I had the unique opportunity to intern at a penguin rehabilitation center in South Africa through Princeton's international internship program. As crazy as it sounds, I got to medicate, feed, and clean up after African penguins for two months. My days started when I walked into work welcomed by the wonderful aroma of penguins. After getting my assignment for the day, the first job I had was to give the penguins their medications and darrows, which is a mixture of water and electrolytes used to help them regain their strength.
Image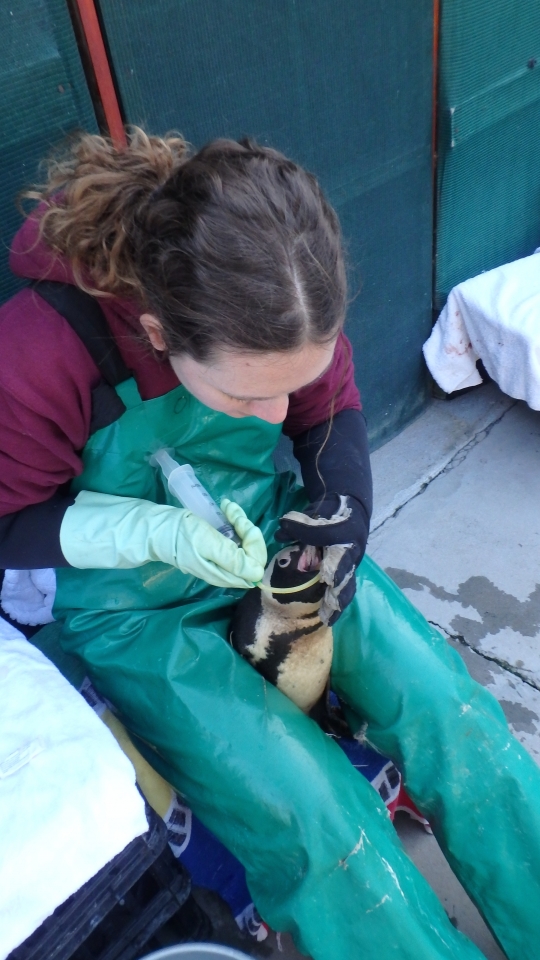 Then, I let the birds swim while I cleaned their mats. Before working with the penguins, I had always envied firemen since they got to use power hoses, but I can say now that I think I've had my fill of spraying penguin poop off mats for quite some time. After finishing cleaning, my next task was to prepare fish. This process involved sticking my hand into an ice-cold bucket of frozen water, trying to collect about 50 fish before my hand became too numb.
Image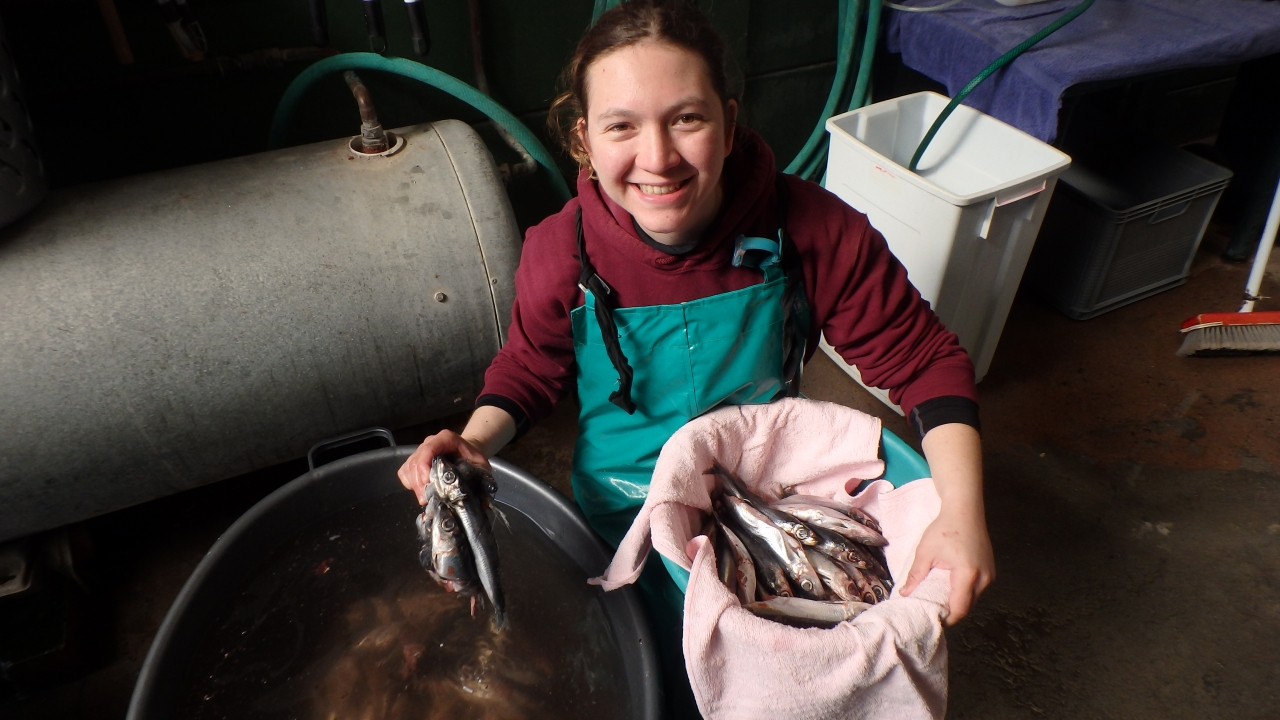 But despite the pain of gathering the fish, feeding was probably the most exciting part of my day. When I went into the pen with my bucket of fish, the little chicks would crowd by my feet, begging me for food, always bringing a smile to my face. I mean, how adorable is it when you have penguins at your feet begging you for food, while you have one in your arms already anxiously awaiting its fish.  After feeding, the rest of my obligations typically consisted of cleaning buckets, syringes, and towels since we went through hundreds of each every day. That part was sometimes dull, but the times I got to play with the penguins definitely made up for it.
The staff also gave me the special opportunity to shadow the veterinarian a few times, assisting in both surgeries and necropsies. Listening to the heartbeat of a penguin (did you know they have incredibly fast heart rates?) was probably one of the greatest moments of the summer. Additionally, I got to assist with fieldwork in a wild penguin colony, where we put microchips into the penguins so that researches can track their migration and feeding patterns. Watching the sunrise from a penguin colony followed by holding baby penguins all afternoon made for the recipe for the perfect day.
Image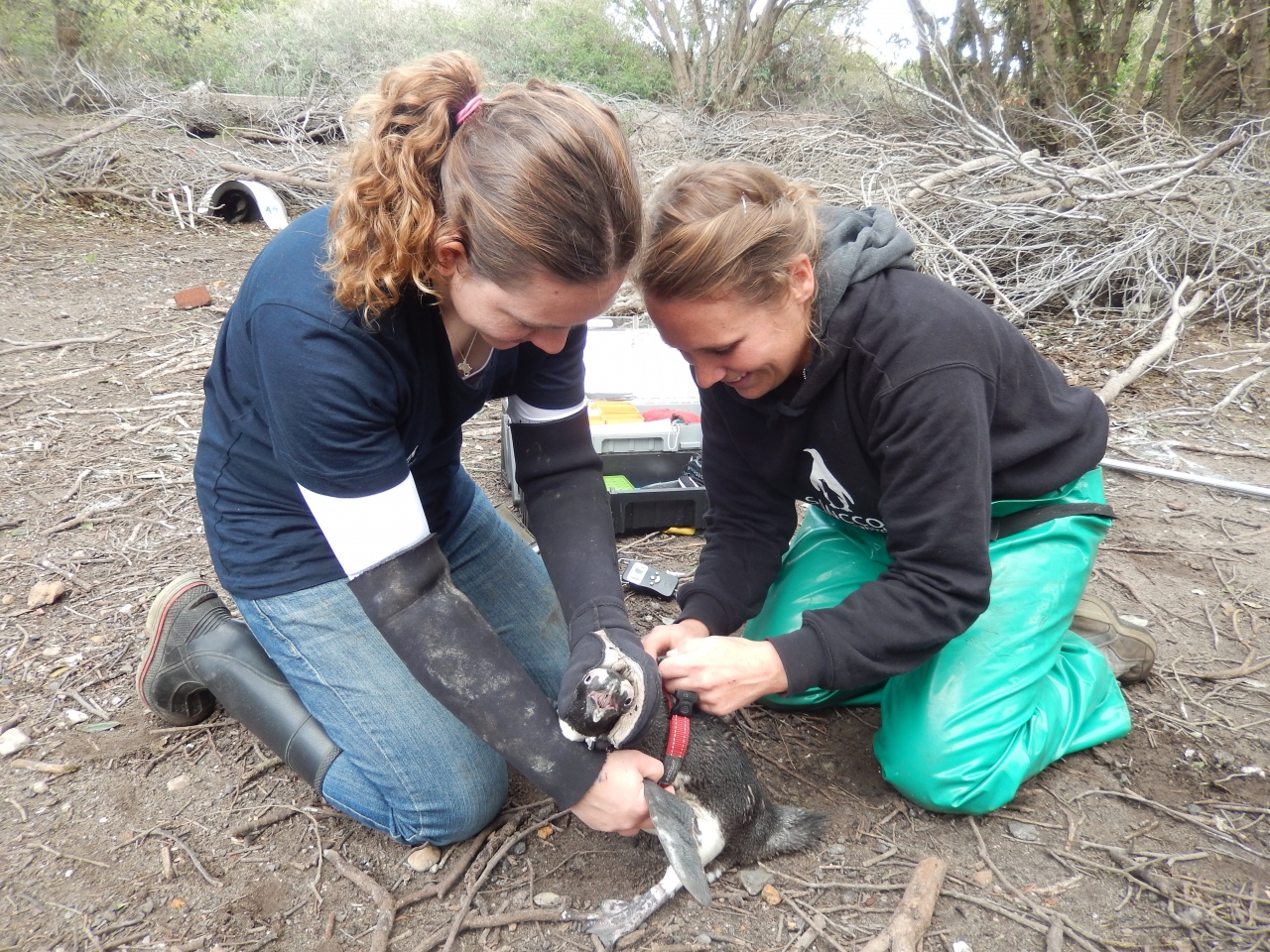 Now that I'm back on campus, my experience with the penguins lives with me every day (and not just because I have the scars on my hands to prove it). My friends call me the penguin girl and with all the posters and photos up in my room I kind of see why. My experience last summer has confirmed my decision to concentrate in EEB and has convinced me that I might want to attend veterinary school after I graduate. As a freshman, I learned very quickly about Princeton's resources and how eager the university is to send students out into the world to do incredible things. I am already looking forward to this summer's exotic adventure, wherever that may be.
Image