Hello! My name is Yujin Angolio and I am an international student from Nairobi, Kenya. I am a Mechanical and Aerospace Engineering concentrator in the Great Class of 2023.
Image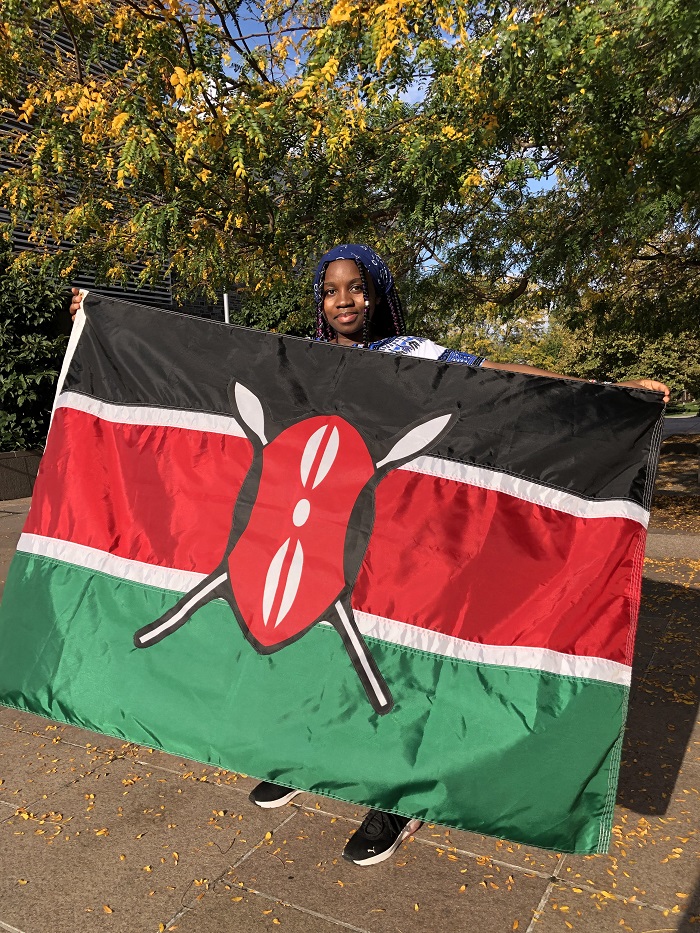 Coming to Princeton from Kenya was definitely both daunting and exciting. As I bade my parents farewell, I could feel my heart begin to quiver. I would miss them. I would miss my siblings and my friends. I would miss my country and its people. I would miss the food and culture. I would miss hearing people speak Swahili and their vernacular languages. I would miss more things than I could think of at the time. Even so, I was comforted by their words of encouragement: "More than we wish you could stay with us, we wish that you be brave and confident as you go out into the world. You are not alone. God is always with you."
Image
It was the faith I knew my loved ones had in me that would keep me going. On the countless days I felt homesick, I would reminisce about the times spent together with family and friends and smile. The phone calls, WhatsApp chats and Zoom calls with them helped me through the homesickness while also allowing me to keep connected with people at home. With all the activities and programs that Princeton brings, one may occasionally lose focus of important things like relationships and faith. It takes a great deal of intentionality to shut out all the noise and decide to take time to pursue those meaningful things. If I had the chance, I would caution my younger self that doing so is not as easy as it sounds. I would tell myself: 
"As the days roll by, and you feel like life is slowly taking a toll on you, remember to pause and do those very things you think you are 'too busy' for. The call with a friend from home, the dinner in the dining hall with a friend from Princeton, the prayer in the morning before you dash off to class, the stroll around campus as you watch the leaves fall around you, the quiet reflection and meditation time before you go to bed...those things. Take the time do those things because that is ultimately where you find strength, life, assurance, and comfort. 
Yes, there are things you miss, but there's certainly much more that you will gain!"