I woke up to a canopy of snow. Still falling thick and heavy, it had landed gently on branches one by one till the entire ring of trees in the courtyard was a low-hanging forest cloud. 
Snow was scarce my first two years on campus. My first-year fall, it had come early and enthusiastic - I had snowball fights by lamplight and unexpected attacks leaving class at noon. But since then, the skies had been less forthright, and besides a light dusting that I enjoyed in Prospect Gardens in the January of my sophomore year, I missed the opportunity to see campus asleep and then vibrant in the snow.
This year, though, the snow is generous and constant. Snowmen rise and, imprecisely weighted, topple back to earth, where their redolent domes are hidden under a new skyfall. Steady groups make their way to Whitman hill, holding flattened cardboard and plastic lids and other makeshift sleds. 
Golden lamps and old stone walls married to moss and vine are well-suited to the snow. We take walks, following made footsteps where the snow is too deep. We are showered by snow from familiar branches and roofs. 
Image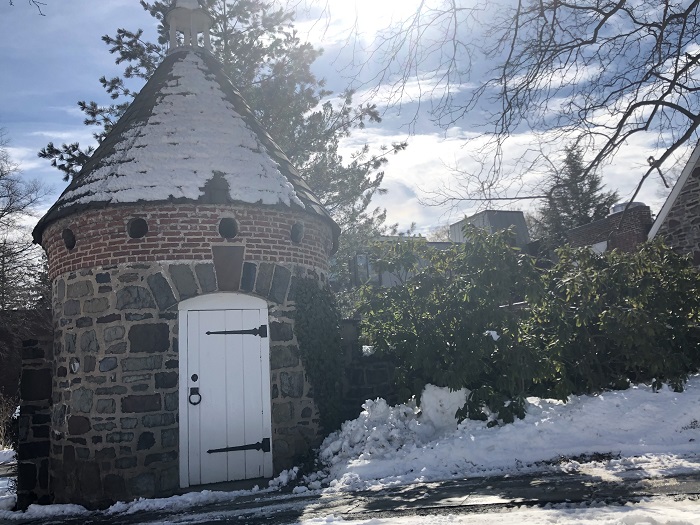 We hope it stays, a little while.