One of the topics that incoming students most frequently have questions about is residential life at Princeton. While Princeton prides itself on its superior academic program, residential life is an important component of the student experience here.
I am a Residential College Adviser, or RCA, at Butler College, one of seven residential colleges. My role is to foster and build community among students, as part of a team of Butler College staff, RCAs and other peer leaders within the residential college. One of the ways we do this is by putting on a variety of events for all students in the Butler community, to connect, have fun and take a break from studying.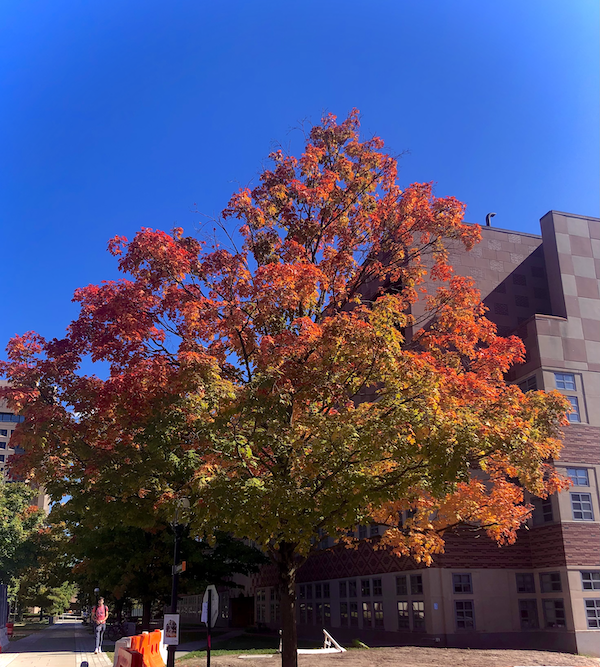 My favorite event is the Butler Teahive, a weekly study break that the Butler College staff organizes for all students. At 3:00 p.m. every Friday, one of the rooms in the Butler basement is transformed into a social hub where students connect with each other over a cup of tea and a selection of delicious desserts and berries from a rotating cast of local bakeries and restaurants. I've gotten excellent academic advice from the Butler college staff in a low-pressure environment, I get to see some friends and even make new ones, and there's always plenty of delicious treats for everyone. 
In addition to the weekly events put on by Butler College staff, the student-run Butler College Council, and RCAs like me, there are also one-time events held regularly. Resident Graduate Students (RGS) or Butler College Council often plan these fun, community building events that try their best to include every type of student. If you're itching to burst out of the so-called 'Orange Bubble' you can join your residential college for a Broadway show or a Six Flags trip. Those with an artistic bent might enjoy the many arts and crafts nights, from paint and sip (with boba) to karaoke night. Or if you prefer a laid-back kind of vibe, there's always game nights and watch parties (most recently for the World Cup).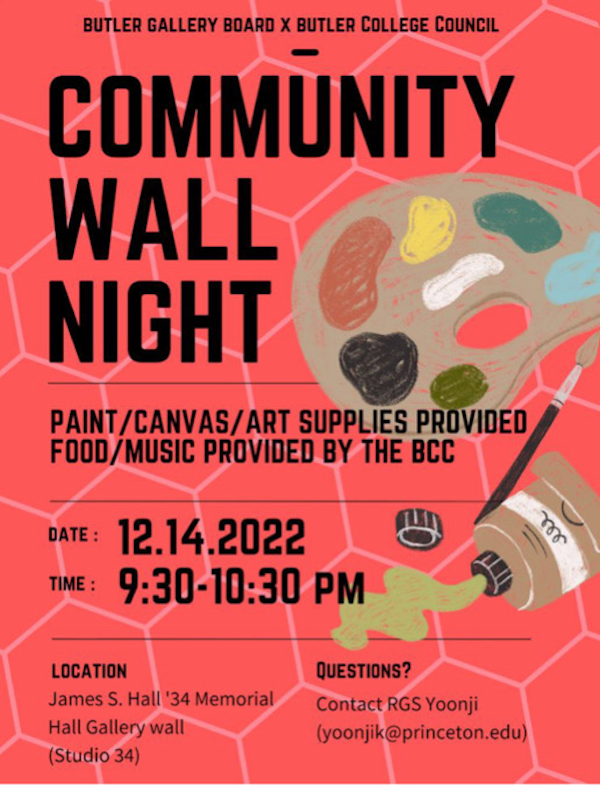 I've spoken about my experience at Butler College, the residence college I work for and have lived in for all of my time at Princeton. But all seven operate in the same way and offer the same amount of programming and community building that we at Butler do. No matter which college you end up in, you'll have plenty to do and many friends to meet!