It is often easy to stay on campus for long periods of time without stepping out of FitzRandolph gates. Students at Princeton are busy with classes, extracurriculars and a social life. However, there are many things to do in the town of Princeton that I encourage current and future Tigers to make time for and enjoy.
The most common reasons to venture through the gates and onto Nassau Street involve a craving for food and drinks. Princeton has four ice cream shops in a very small vicinity. My personal ranking is Halo Pub, Kilwin's, Bent Spoon and Thomas Sweets. Everyone has their own personal preferences for where they go to satisfy their sweet tooth.
The town of Princeton also has a variety of coffee options. Regardless of if you're a Starbucks person or a Dunkin' Donuts fan, you can get your favorite coffee. If you want a coffee that doesn't come from a chain, I would recommend Small World Coffee, a local brand with two locations, one on Nassau Street and one on Witherspoon Street.
The Princeton Public Library on Witherspoon Street has a great selection of books available to students for free. I got a library card pretty soon after coming to campus. With that card comes access to the library's collections, as well as free tickets to museums in New York City and Philadelphia.
Image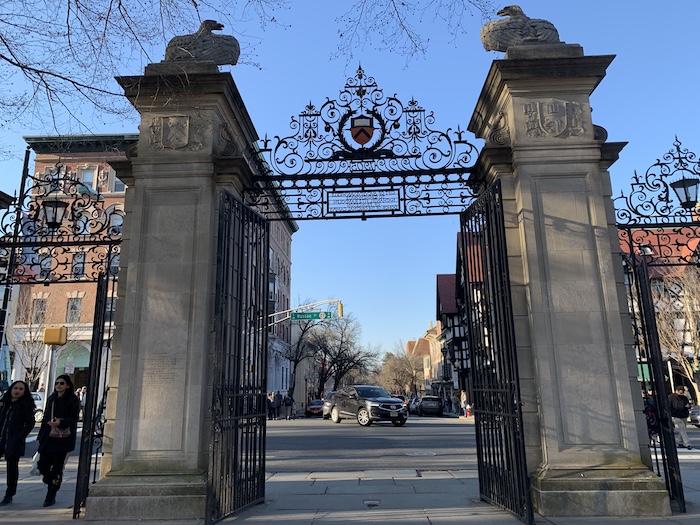 Princeton Garden Theater offers multiple movies per week at a discounted price for students. Princeton Undergraduate Student Government (USG) screens movies at the Garden Theater every weekend for no cost at all if you're willing to wait in line for the free tickets.
While all the activities I described above are in walking distance from campus, there are also some fun destinations within driving distance. TigerTransit has a Weekend Shopper shuttle that takes students to shopping locations, such as Wegmans grocery store, Walmart and Trader Joe's. The shuttles often get crowded as students refill their rooms with snacks and cleaning supplies.
If you're willing to take a car share service and go a little farther from the campus, there are multiple malls in the area. I've seen a couple movies at an AMC movie theater at the MarketFair Mall and Quakerbridge Mall is also quite popular with students.
We have our own train station on campus with a one-car train called the "Dinky" to take us to the Princeton Junction station. From there, it's an easy ride to New York City and Philadelphia. My friends and I have taken several fun trips to New York City to explore the museums and see shows on Broadway. 
The Princeton campus is often described as the "Orange Bubble," but I do my best to get off campus every so often. Princeton is a great town with lots of fun activities. Pretty soon, you'll have your own list of favorite spots off campus.