I did not know I was a dancer or how much I loved to dance until I joined DoroBucci African Dance Company, Princeton's premier African dance group. I first saw DoroBucci perform at Princeton Preview and instantly fell in love with the energy of their moves and the way that they looked like a huge family on stage just having fun. Joining DoroBucci turned out to be one of the best decisions I've made at Princeton and I cannot imagine my first years here without the family I've cultivated through DoroBucci. 
DoroBucci is an audition-based group that encourages any and all interested applicants to audition regardless of dance experience. During auditions, the current members of the group taught us two dances, one high energy and another more swaggy and chill. After that, there's a freestyle portion where everyone dances together and just hangs out. Being that I knew nothing about African dance styles and music, I was so nervous. The dancers and leaders of the group really encouraged me to try even if I did not know what I was doing and were able to walk me through moves each step of the way. DoroBucci changed the way I thought about working in a group and helped me see that family and community are as important as getting moves right and performing. I have formed lifelong friendships, found people who will stand by me during my lowest and best moments, been encouraged by my mentors and supporters and made valuable life lessons.
Image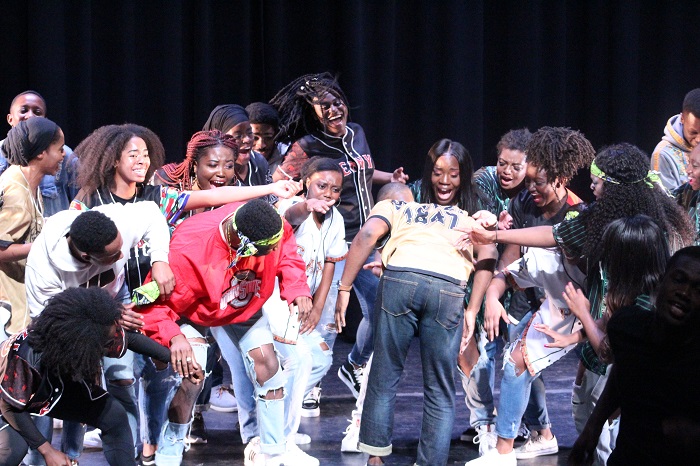 DoroBucci is a family to me. Oftentimes in high school, we focus on activities and opportunities that we think colleges would like. Well, I'm here to encourage you to try something outside of your comfort zone or your plan. Joining clubs and dance groups on campus have been so important towards my personal and professional development. I've learned about team building, leadership, communication, lobbying, advertising and so much more. I've learned so much about myself in DoroBucci. The skills we desire and the skills we have can be cultivated and improved in ways that we've never imagined on campus. So, allow yourself to learn and grow in whatever you choose to join in college! And if you don't like it, that's totally okay, but there's absolutely no harm in trying.