Princetonians have developed many apps and websites to make the student life experience better. Here's a roundup of some of the best apps all Princetonians should have.
TigerMenus
TigerMenus provides a simplified way to look at the menus at every dining hall. We have six amazing dining halls on campus, five associated with a residential college, as well as the kosher dining hall in the Center for Jewish Life. The dining halls all have unique, rotating menu options that this app allows you to check. I pick my meal destination based on which dining hall has the best menu while still being in a convenient location. Because it's summer, only one dining hall is open, but here's a preview of what a traditional menu looks like.
Image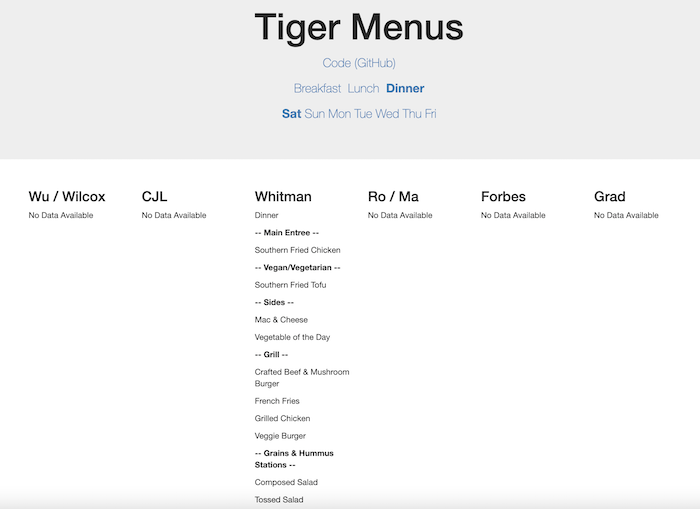 ReCal
ReCal offers a user-friendly way to plan out your class schedule each semester. You can save different schedules to compare them and figure out which you like best. You can also export your class schedule directly to Google Calendar.
Image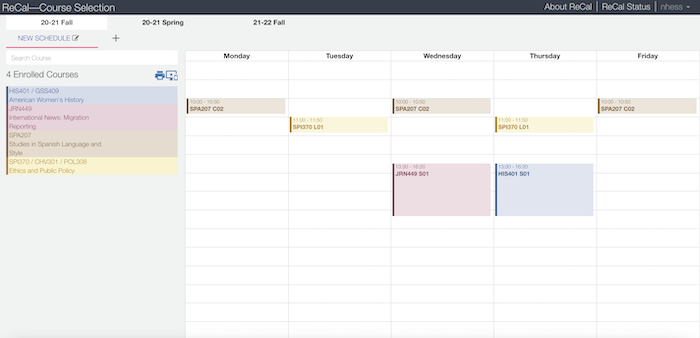 TigerPath
TigerPath also allows you to plan your schedule for all four years at once instead of just one semester. It also checks how far along you are in fulfilling general education distribution requirements and the requirements specific to your concentration.
Image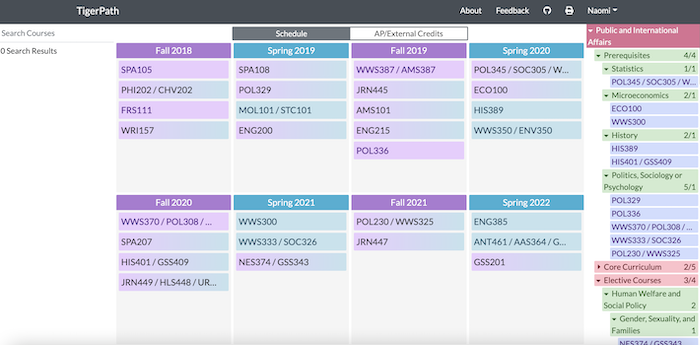 Student Room Guide
Student Room Guide includes floor plans for every dorm building so you can learn about the layout of your room and building. It also allows you to search for a room that might interest you for room draw by filtering by building, number of people, square feet and whether it's substance-free or not.
Image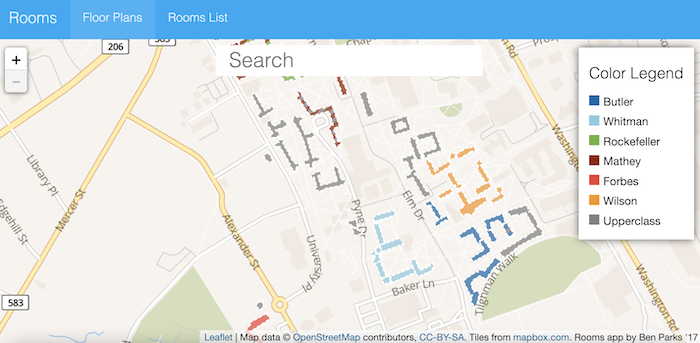 TigerSnatch
TigerSnatch is a brand new app that allows students to get notifications when a spot opens up in a class that used to be full. It's often hard to get a spot in some of the more popular classes on campus, but hopefully this app will make it easier to check if there's an opportunity to enroll as other students drop the class.
Image
---
The following are some apps made by people other than students that are also super helpful.
Speed Queen
Speed Queen allows you to check which washers and dryers are in use at any given time. It can also send notifications when your wash cycle is done.
Image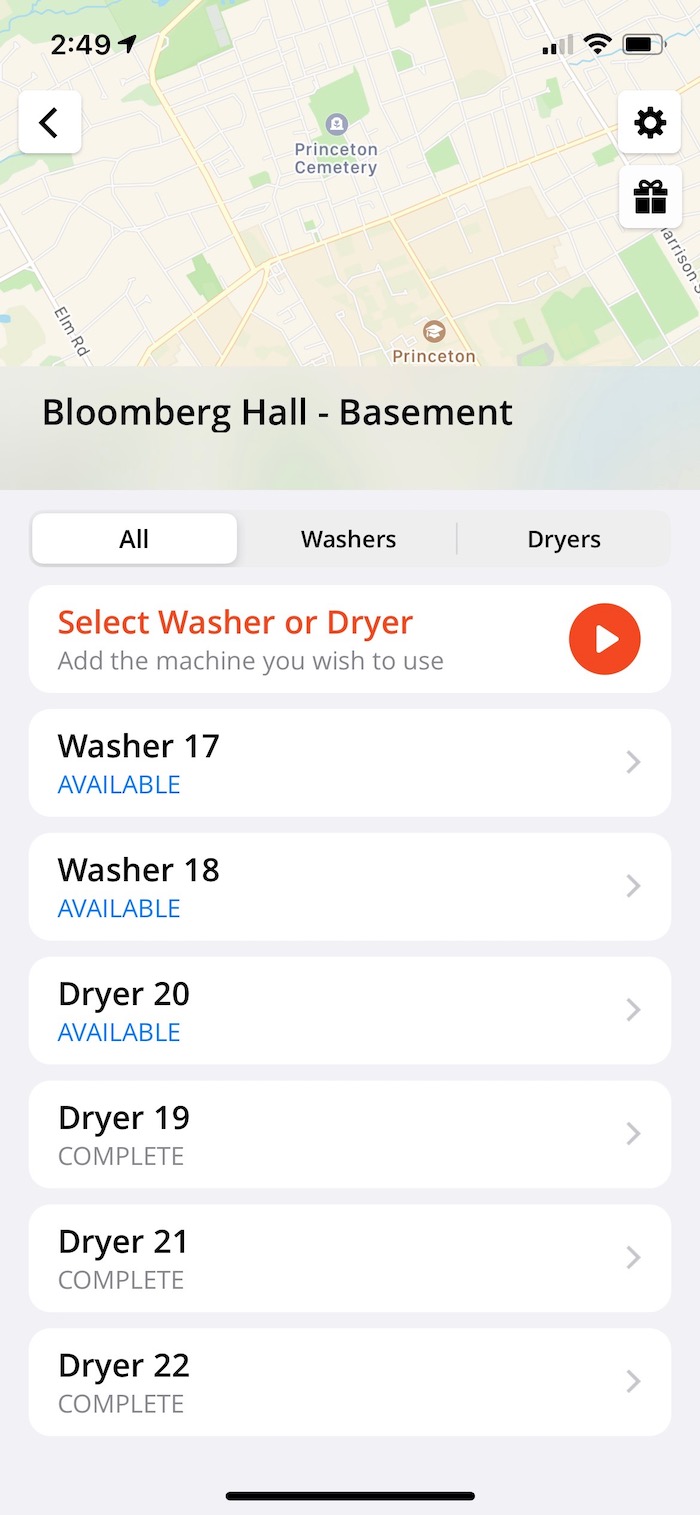 TigerSafe
TigerSafe has a lot of helpful features to keep students safe on campus. For the COVID-19 pandemic, the app links to our daily symptom check and the page where we scan our testing kits. It has a feature that allows you to share your location in real-time with a friend if you're walking somewhere alone. TigerSafe also has information on what to do if you get locked out of your dorm.
Image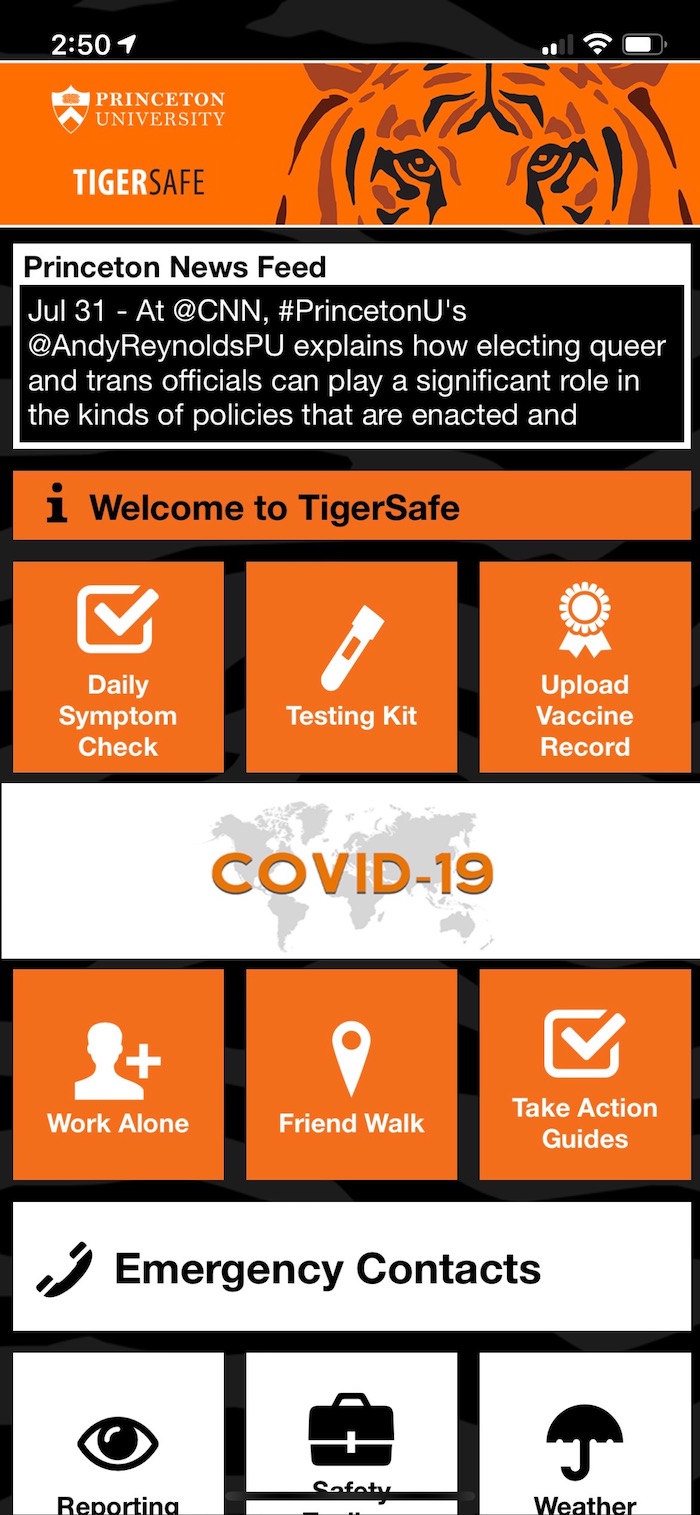 There are of course many more apps made by Princeton students and beyond, this is only a small list. To explore other helpful apps by Princetonians, check out TigerApps, a student-run organization that maintains and supports student-developed web applications.