December and January are arguably the busiest and yet most tranquil times on campus.
During reading period, there are no classes, so there are fewer people mulling about on campus. Some don't even come back until Dean's Date, the day when all classwork and essays are due. People go into hibernation during this time period and tuck themselves into cozy places on campus to start getting serious about studying.
My favorite study places include anywhere with lots of sunlight. The nook in the second floor of Frist Campus Center is always quiet and offers a beautiful view of the campus through a floor-to-ceiling window. The second or third floor of Firestone Library is also lovely because you can look out at the holiday festivities on Nassau Street.
My favorite place to study on campus during this time is the Chancellor Green Rotunda, a library tucked next to East Pyne, the building designated for languages and the humanities.
Image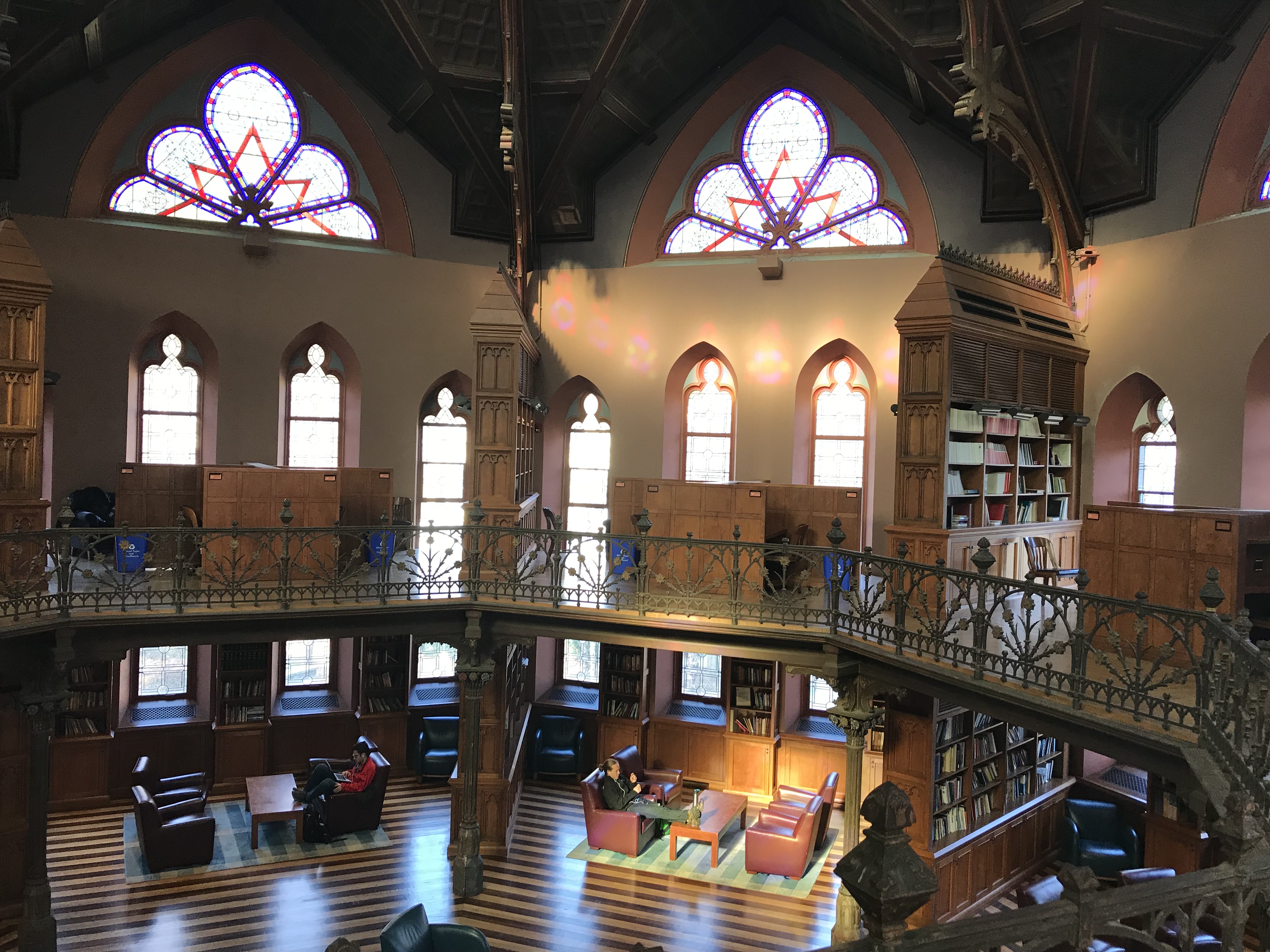 Normally, the area around East Pyne and Chancellor Green is bustling with visitors and students and professors speaking in any language taught here. As a Comparative Literature major, it's my favorite building. My friends joke sometimes that I live there.
The Chancellor Green Rotunda has a certain extra charm about it around reading period, though. It's quiet. I can just settle my things into an empty carrel and spend hours thinking about Danish Dogme film and Thomas Mann.
Campus is typically a lively, exciting place. But December and January are months of contemplation and serenity where you can spend precious, uninterrupted hours delving into the things that you love.